Could you withstand a world where hordes of zombies have taken over everything? Scavenge abandoned buildings for food, meds, and ammunition. Your gun is your best and most trustworthy friend. Be prepared to clatch in a fight with dozens of new types of zombies. Some have simply become faster, and some can explode like creepers.

Credits: Four Worlds Studios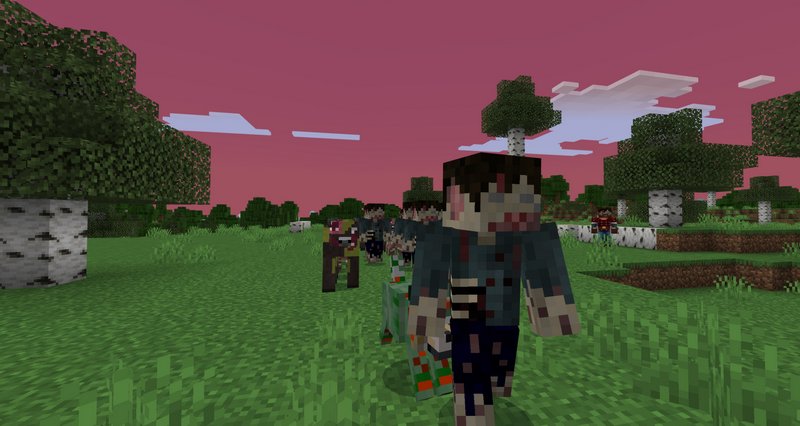 What are zombies in a nutshell? It's regular people that have been infected with a virus. It would be logical to have zombies that look like doctors, police officers, or citizens in that case.






Walker Zombie

Crawler Zombie

Runner Zombie

Male Survivor Zombie

Female Survivor Zombie

Soldier Zombie

Swimmer Zombie

Spirit Zombie

Experiment Zombie

Miner Zombie

Lumberjack Zombie

Gang Member Zombie

Armored Zombie

Frozen Zombie

Eskimo Zombie

Swamp Zombie

Reaper Zombie

Nether Zombie

Ender Zombie

Doctor Zombie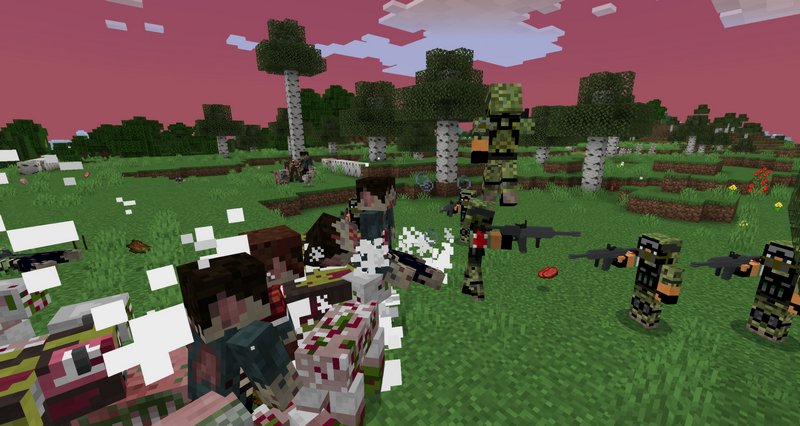 Zombie Horde is a phenomenon of those brainless creatures acting like a whole, like some kind of hive mind. They walk in the same direction, driven by an unseen force, destroying everything on their way.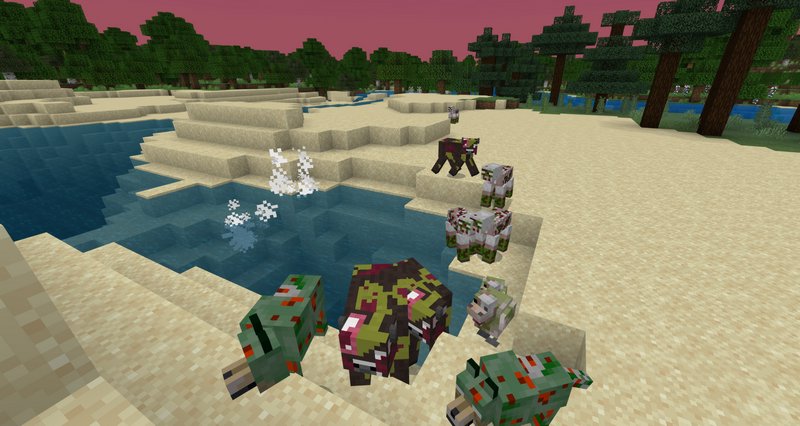 If humans can become zombies, animals should too. Zombie dogs have been a thing for quite a long time, but how about zombie cows? All animals inhabiting Minecraft will become subject to a zombie virus.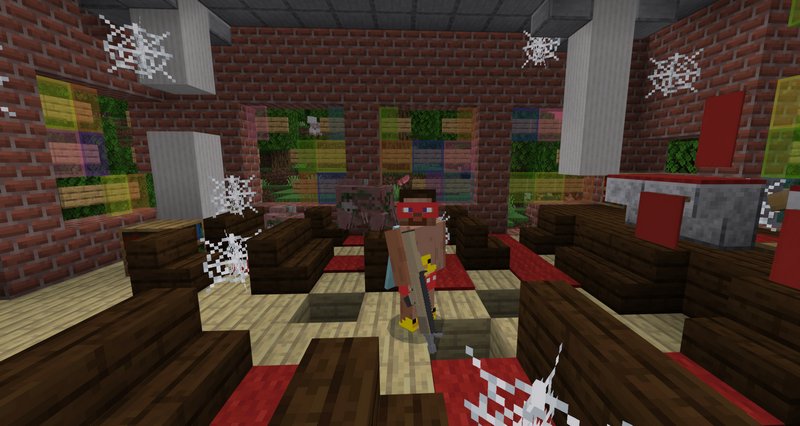 Dealing with a threat of that scale requires a modern approach. Search chests in abandoned buildings for guns and ammunition, or craft it yourself. Utilize the power of assault rifles to deal with zombie hordes in seconds. All crafting recipes are included below on the page.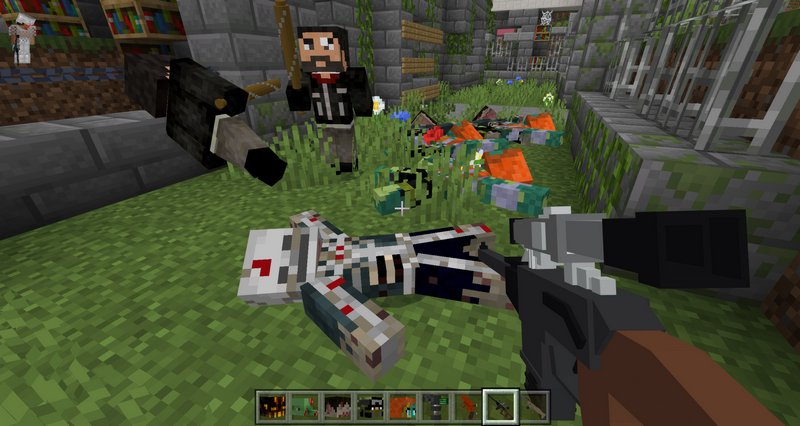 A killed zombie doesn't dissolve in the air right away. His body will be slowly rotting to the bones on the ground. You can collect some of the bones using a cleaver.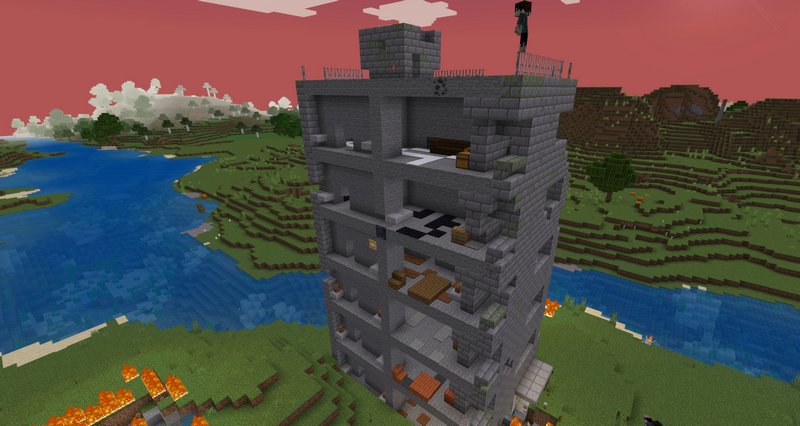 You will stumble upon many abandoned buildings during your play. Humans once inhabited those, but now they are infested with zombies. Although clearing them out is worth the risk in most cases, it's the main place for salvaging survival supplies.


Hydration mechanic

One more thing for you to bother along with hunger now will be thirst. The human body requires hydration on a regular basis to function. In the game, thirst can be filled with water from the river, fizzy, or energy drinks.


Crafting Recipes: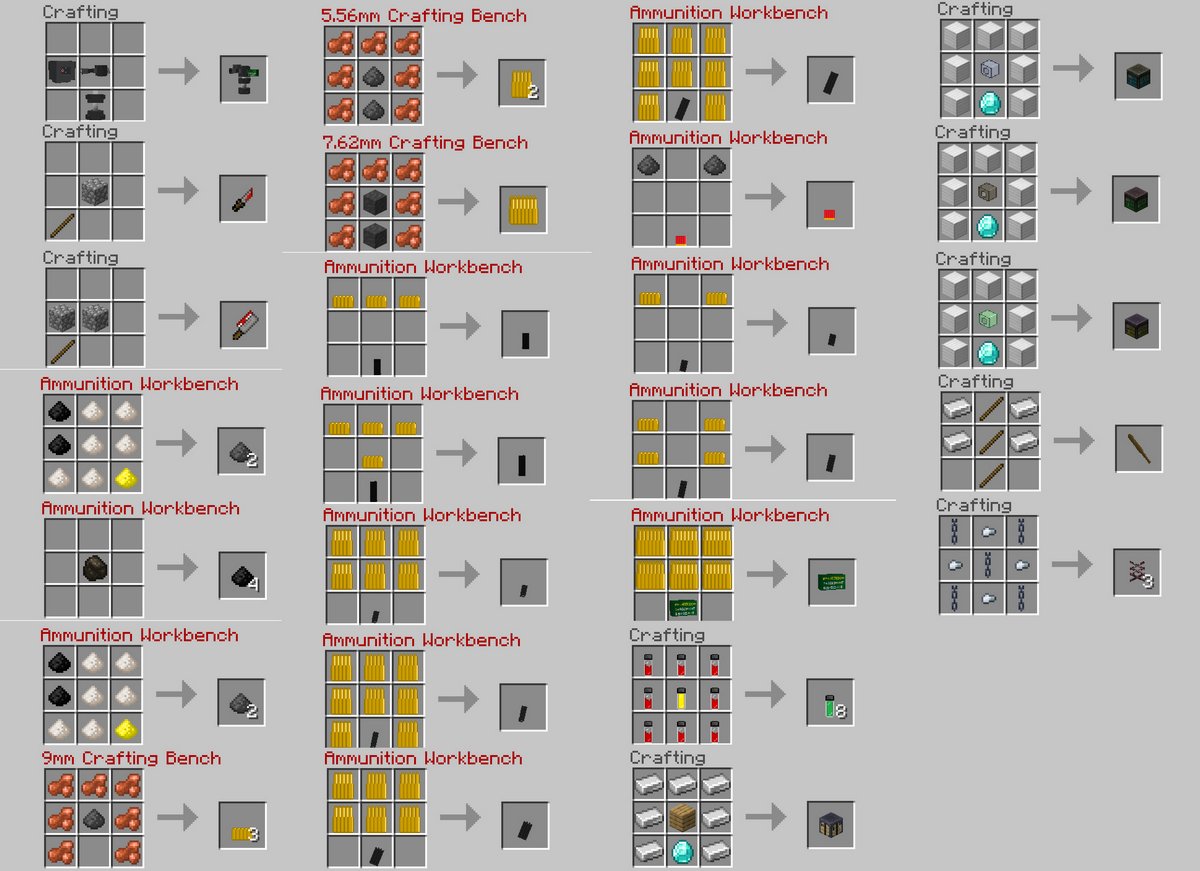 Video demonstration:
What's new in v10.5:
A new Zombie has been discovered! The Climber Zombie.

How to install addons:
Download the addon straight from your device

Find and open the .mcpack or .mcworld files that you download earlier

Click on it to start importing into Minecraft Pocket Edition

Open the game

Create a new world or edit an existing world

Scroll down to the Add-ons section and select the ones you want to apply

Make sure to enable all "Experimental gameplay" features in Settings

Edited: 5.11.23