The combat system in MCPE is much more simplistic in comparison to Java Edition, but it can be easily fixed using addons. Obviously, there are good reasons for the combat system to be like that - it's just hard to control the character using a touchscreen. One of the main elements of the improved combat system from Java Edition is a cooldown. The cooldown can vary from weapon to weapon and should be taken into consideration in a fight. You can still spam attacks, but they will deal less damage. More than that, a unique sweep attack that can damage multiple enemies at a time can only be performed after cooldown.

Credits: AGamingPlayz, Lord Raiyon



What's changed:

Sword can now perform a Sweeping Attack.

Axes damage has been changed to match the Java version.

Attack and block now have cooldowns.

Sprinting attack now increases the knockback effect.

New animations.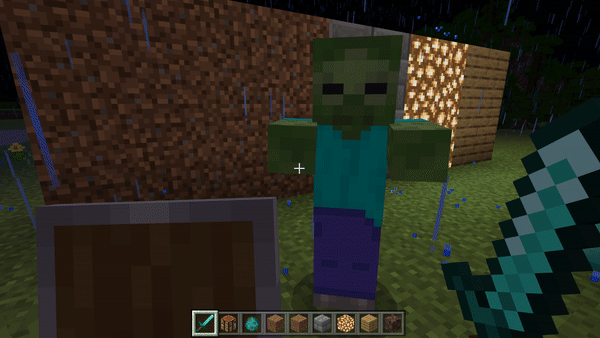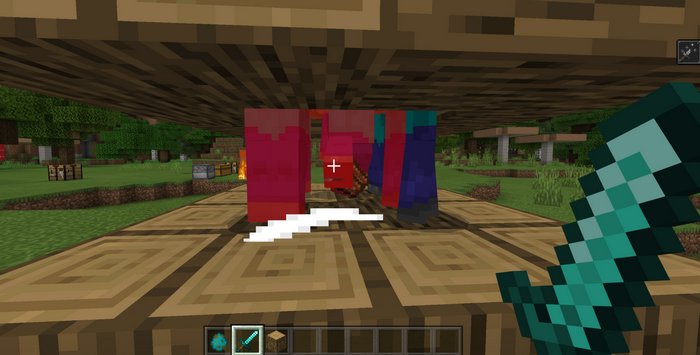 Video:
How to install addons:
Download addon straight from your device

Find and open .mcpack or .mcworld files that you download earlier

Click it to import it into Minecraft Pocket Edition

Open the game

Create a new world or edit an existing world

Scroll down to the Add-ons section and select the ones you want to apply

Make sure to enable all "Experimental gameplay" features in Settings

Edited: 19.09.22
Reason: When hitting entities, there will be no delay between hits, allowing for something like "1.8 Java Combat"