Expansive Fantasy is an ambitious addon for MCPE that features dragon mounts and exotic creatures. Rise the dragon of chosen type from the egg to gigantic creature, that you will be able to mount on and fly. Hunt wild dragons for loot to craft powerful artifacts. Create your journey only at the end to face the ultimate boss - King of Dragons.

Credits: zahf22




Main features:
Fire wyvern, Ice wyvern, and Poison wyvern all spawn in a new hills biome.

You can loot dragon bodies by holding Orc's Axe, standing nearby, and pressing the "Loot" button.

Dragons Eggs will hatch only on specific blocks, and it takes two days of in-game time to mature.

Baby dragons can be tamed using salmon.

You can speed up the growing-up process by feeding baby dragon with salmon.

To ride on a dragon, you need to craft a Dragon saddle - more info on how to do it you can find below.

Orcs and Orc Captain is what makes the addon called fantasy.

Sea Serpent - a non-flying creature that lives in the deep waters.

Angler Fish - is another water creature that drops a key needed to start trade relations with Orcs.

Dracolyte Forge - a crafting table for new armor and weapons.

New biomes: Scorched lands, Frostbitten biome, Toxic biome.

Dragon armor

Pegasus wings - elytra analog.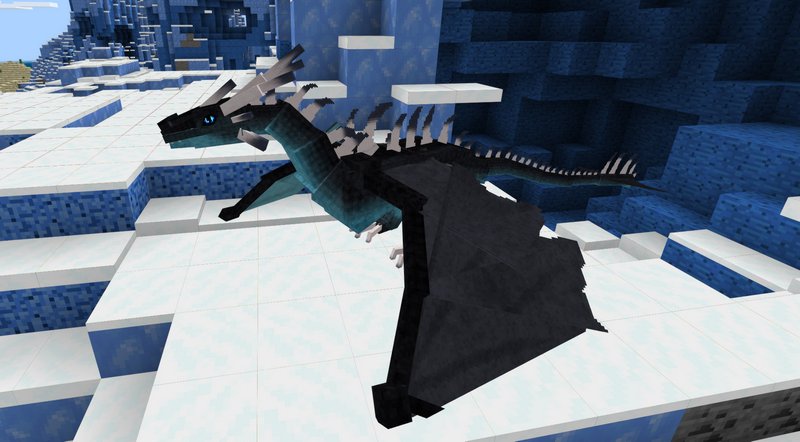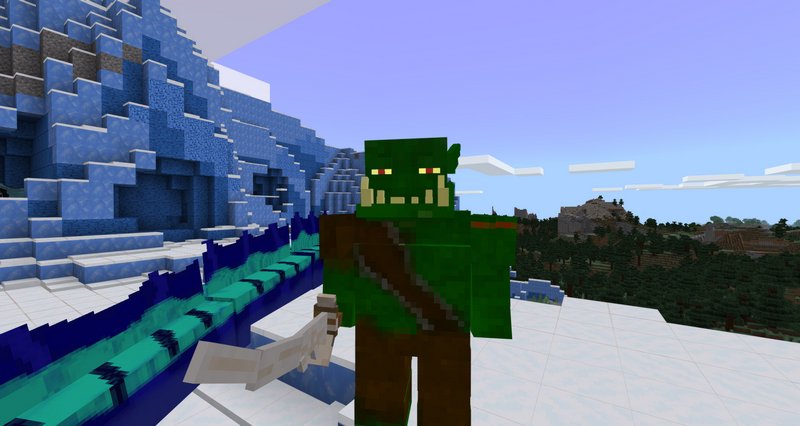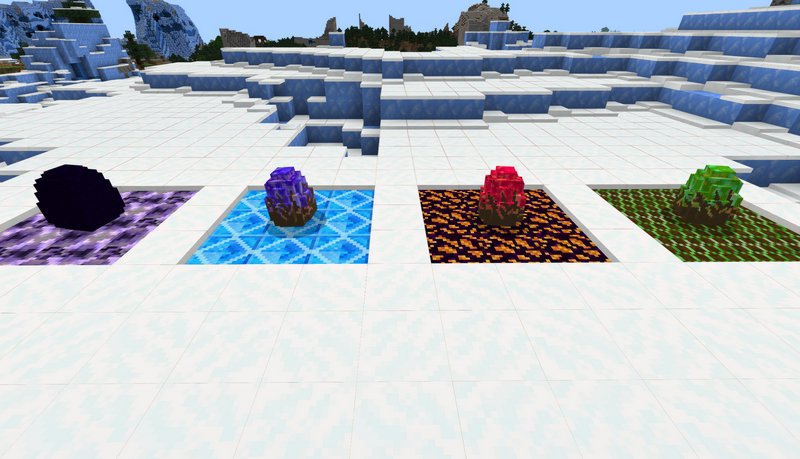 As you can see on the screenshot, you should place dragon eggs on a platform made of particular blocks. Those blocks are new - you can found them in new biomes featured in the addon. It will take roughly 15 minutes of real-time to hatch a dragon egg.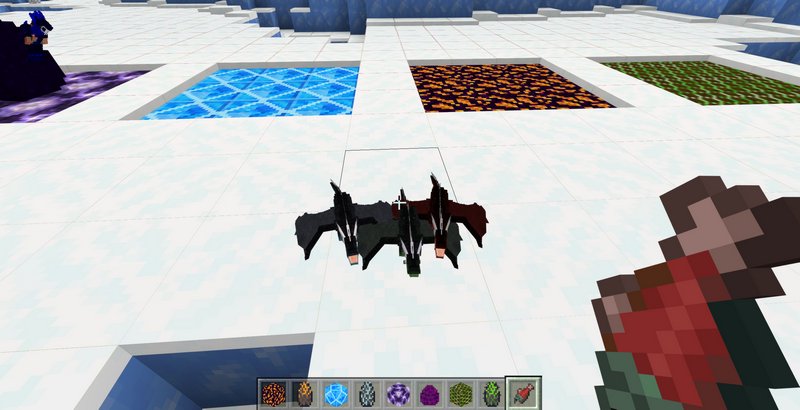 Infant dragons can be tamed using Salmon - once they grow up, you'll be able to put on a saddle on them and fly.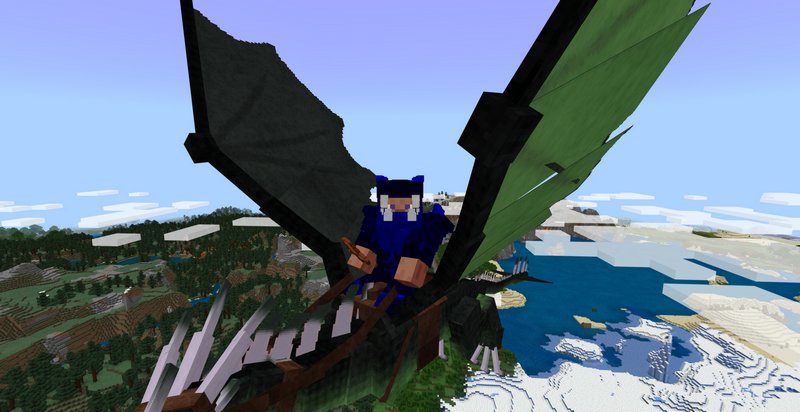 How to control a dragon during flight

Mount on your dragon, now switch him to Fly mode using a special button. To ascend - look up, to descend - look down. You can disable Fly mode on the ground to be able to look around without risk of accidentally flying away.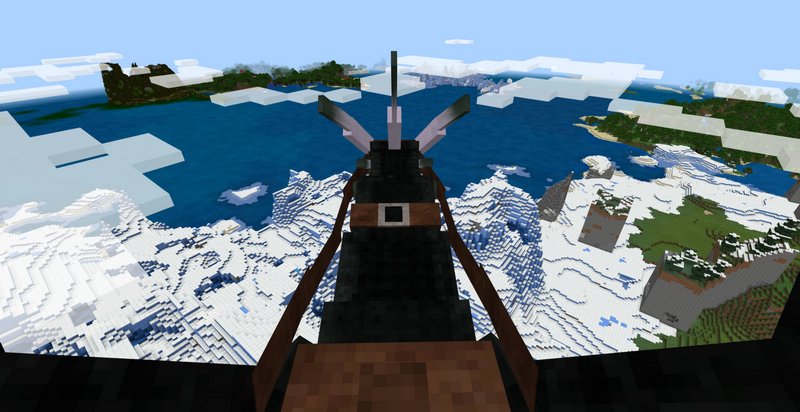 You can shoot fireballs while riding a dragon by holding a Blaze Rod and smashing the "Shoot" button.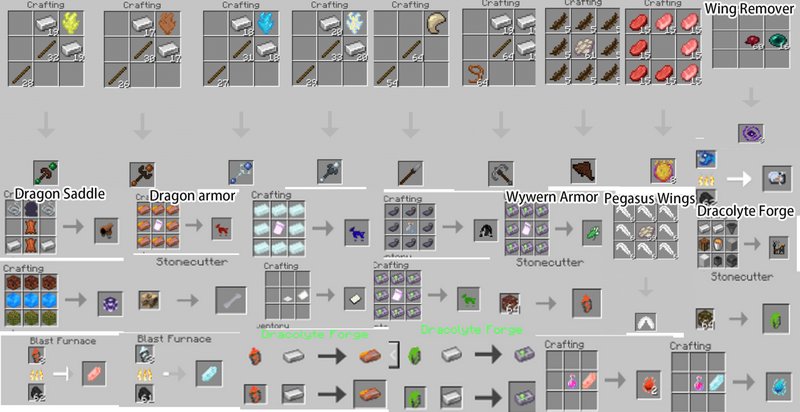 In order to craft a Dragon saddle, you will need 2 strings, 2 leather, 2 iron bars, and Dragon scale. The last ingredient in the list is the hardest to get, Dragon scale can be acquired only by killing dragons.

Pegasus wings - which is item allowing you to fly for a limited amount of time, can be crafted out of 8 pegasus feathers and 1 phantom membrane.

How to install addons:

Download addon straight from your device

Find and open .mcpack or .mcworld files that you download earlier

Click it to import into Minecraft Pocket Edition

Open the game

Create a new world or edit an existing world

Scroll down to Add-ons section and select the ones you want to apply

Make sure to enable "Experimental gameplay" in Settings