Modern War is destructive - it relies more on tech and vehicles than on raw men's power. And so it does in Minecraft PE - that's why you want to try War Vehicles addon. Tanks, big guns, and aircraft will be very much effective in freeing the world from nasty zombies. Become the owner of the best exhibits of Russian and American military machinery.

Credits: ArsenalCraft




Everything you need to know about vehicles:
M2 Browning - can be equipped with .50 Bmg ammo, holds 60 rounds, does 15 damage.

BGM-71 TOW - uses BGM-71a, anti-tank rocket launcher, does 150 damage.

M113 - 9 seats military transporter, armed with a turret.

Humvee - 5 seat vehicle, equipped with M2 browning turret.

M-ATV - another armored infantry car.

Cougar MRAP - American 5 men armored car.

URAL 4320 - Russian military vehicle, can carry up to 10 men.

BTR-82A - Russian light-armored infantry vehicle, amphibia. Carries up to 10 people. Compatible ammo - 3UOF8 30mm.

Fv510 Warrior - British light tank, has 10 seats. You can charge it with L14a1 APDS ammo.

T62 - Soviet tank, old but reliable, equips with 115mm gun, uses m1150 APFSDS-T shells.

Challenger 2 - British main tank, supports m829 APFSDS ammo.

M1a2 Sepv3 - American heavy tank, use m829 APFSDS shells to charge it.

Leopard 2a7 - German tank, equipped with standard NATO m829 APFSDS shell.

T90 - a little bit more modern Russian tank, uses a 3bm60 Svinets-2 shells.

MH-6 Little Bird - little but deadly copter, equips with 70mm Hydra rockets.

UH-60 Blackhawk - Legendary American 8-seat helicopter.

Sukhoi Su-30 - modern Russian jet, uses KH-29L Missiles.

USS Seawolf - US submarine.


Ammunition is a very important part of every war. Get all ammo you want by typing in the following command - /function allammo. To load a machine, hold a relevant ammunition type look on the target vehicle, and wait for a button to show up.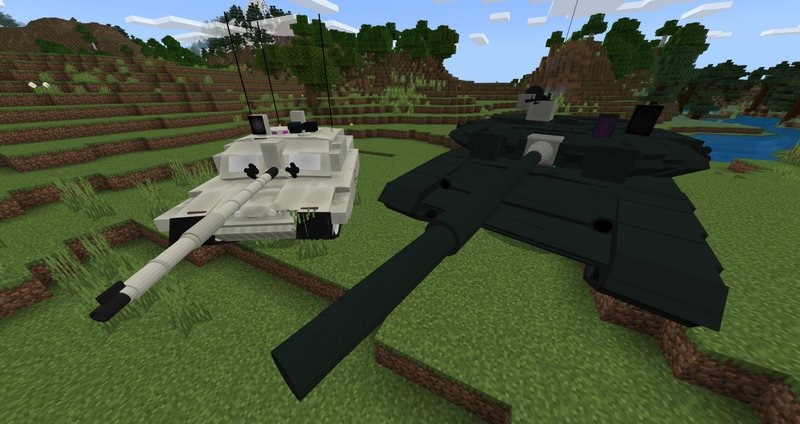 This addon features lightly armored vehicles armed with machine guns and tanks armed with large-caliber guns. You can shoot only while inside the vehicle and only if it was preliminary charged. To get all of the available vehicles, type in - /function allvehicles.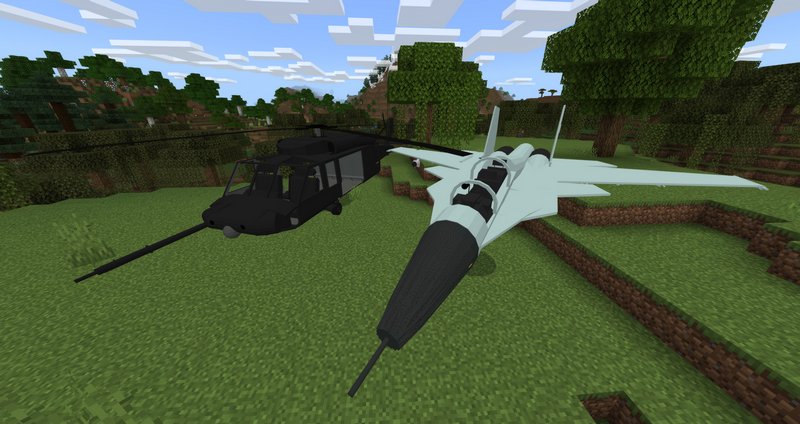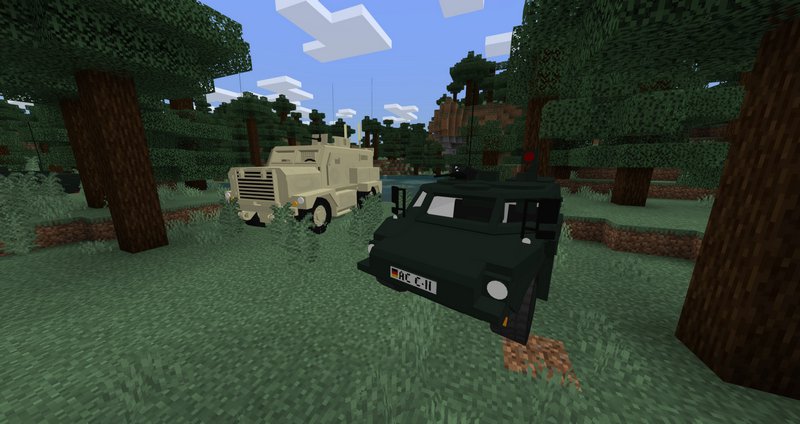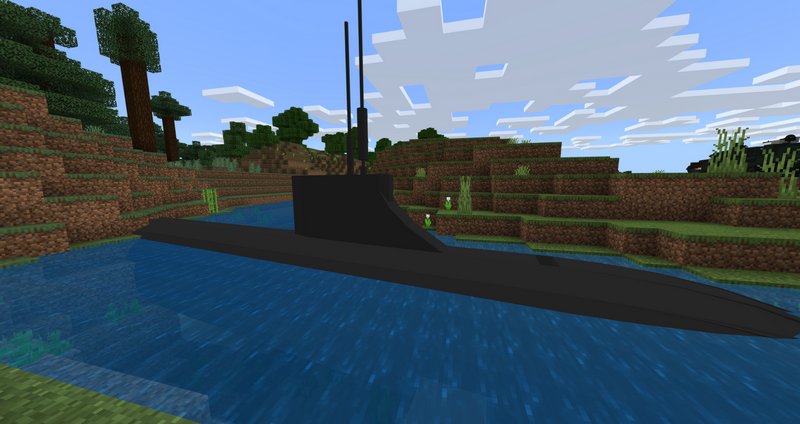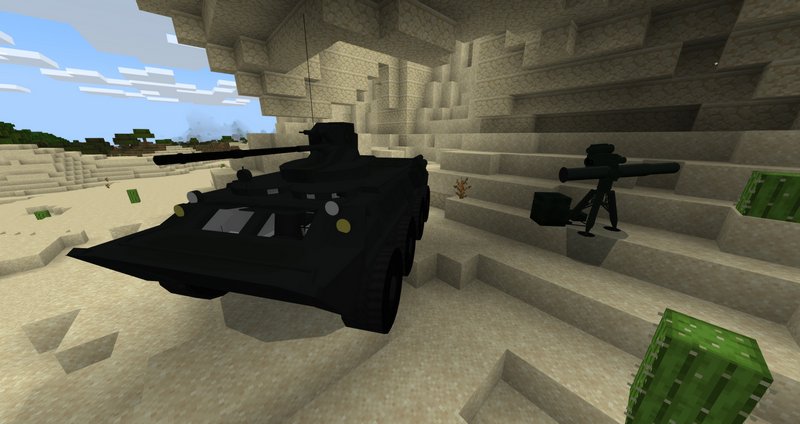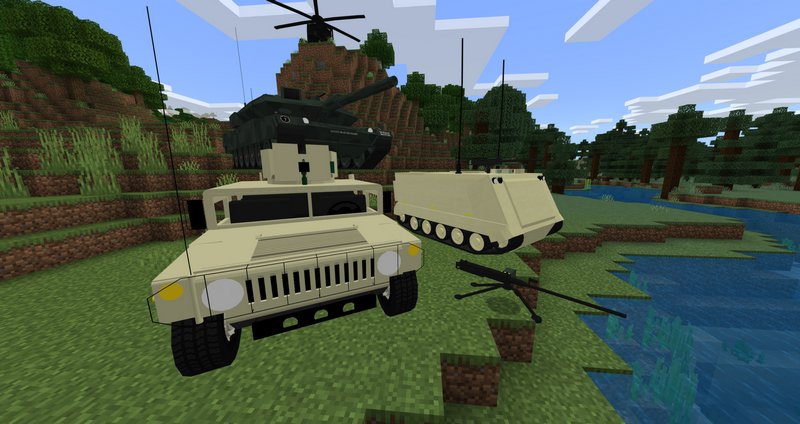 How to install addons:
Download addon straight from your device

Find and open .mcpack or .mcworld files that you download earlier

Click it to import into Minecraft Pocket Edition

Open the game

Create a new world or edit an existing world

Scroll down to Add-ons section and select the ones you want to apply

Make sure to enable "Experimental" game features in the world settings