Feel the power of the tank, hear the rasp of the metal when you load your cannon for another shot. You can destroy a massive amount of enemies just with one volley or crash any wall on your way. This little fella looks primitive, but still deadly and can stand a couple of explosions himself. You can call your friend and arrange a kind of local version of World of Tanks in Minecraft. If you were looking for some fun - try Tanks mod for Minecraft PE 1.0.4 and don't forget to put on your helmet, unless you want to become a deaf.

Credits: Gona




Main features:
Adds a tank and three types of camouflage green, grey and yellow

Switch between resource packs, to change tank's color

Witch is a tank

You can ride it and shoot with missiles

iOS / Android: Point to the center of the tank, long press and press "Drive"

Hold Egg to steer, right click or tap to shoot

It has 27 inventory slots

iOS / Android: Sneak, long press on the tank and press "Open", you can reach inventory while driving

Chainmail armor = Military uniform

Bow = Rifle

Arrows = Rounds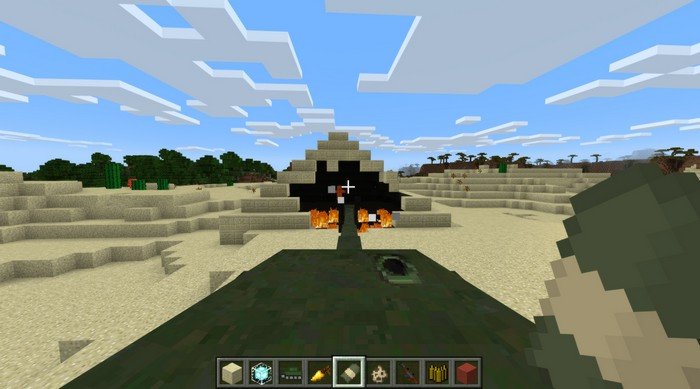 Tank fires a powerful shells which can destroy almost any fortification, except obsidian because of its immunity to fire and explosions.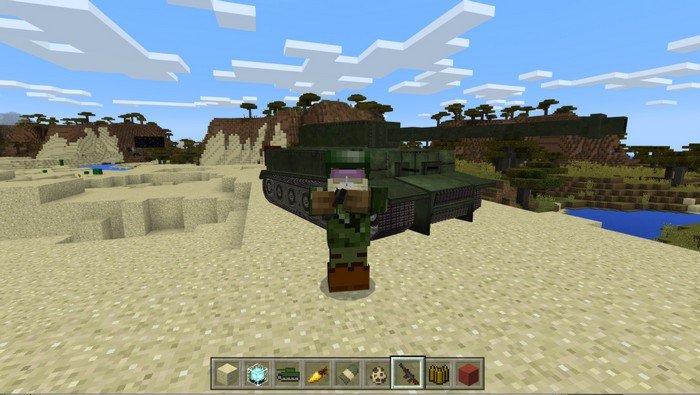 It is a very big machine as you can see above, it is two times bigger than player and it makes the looks more realistic.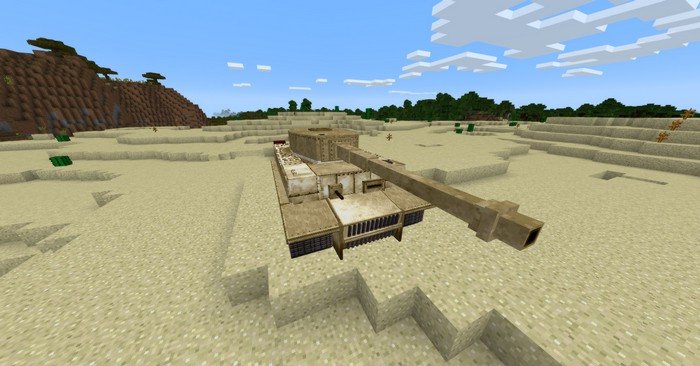 How to install addons:
Download ES File Explorer

Using ES File Explorer go to the Downloads folder on your device

Find .mcpack or .mcworld files that you download earlier

Click it to import into Minecraft Pocket Edition

Open the game

Create a new world or edit an existing world

Scroll down into Add-ons section and select the ones you want to apply