PlaneCraft addon adds eight flying vehicles into Minecraft PE, that can be used both for civil and military reasons. All aircraft park is very different from each other from the design perspective. Besides the possibility to travel freely through your world, there is some more use to this addon. Military vehicles will be providing you the option to shoot missiles and bombs on mobs. Aircraft is a great way to explore your surroundings and it's an efficient way to get out of a fight.

Credits: ZERN TH



Main features:

Small Plane - 4 seats, small aircraft.

Seaplane - 4 seats, can stay on the water.

Helicopter - 5 seats.

Private Jet - 7 seats.

Stealth Fighter - 1 seat, can shoot missiles /give @p zern:missile 64

Stealth Bomber - 2 seats, can shoot bombs /give @p zern:bomb 64

Jumbo Jet - 34 seats.

Cargo Plane - 2 seats.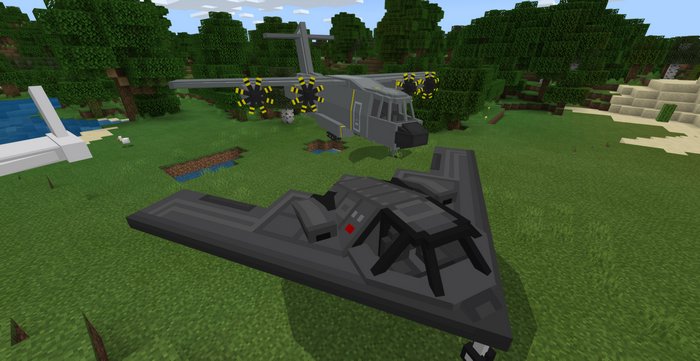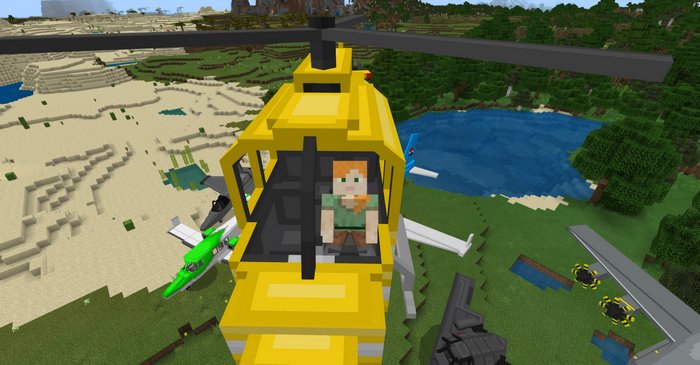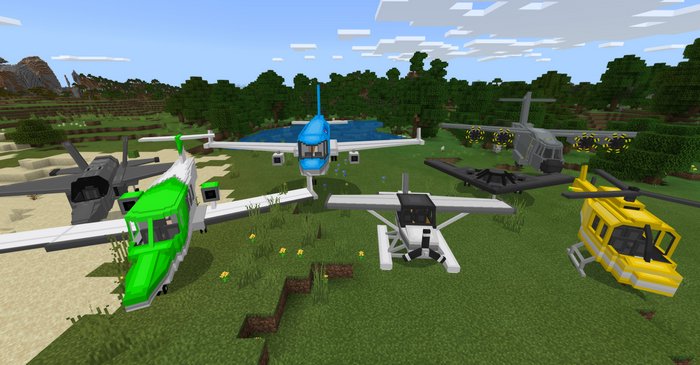 Video:
How to install addons:
Download addon into your device

Find and open .mcpack or .mcworld files that you download earlier

Click on it to import into Minecraft Pocket Edition

Open the game

Create new or edit an existing world

Scroll down to Add-ons section and select the ones you want to apply