Not so civil Helicopters addon provides you with a way to safely travel around the world - flying up in the skies. It is a pretty primitive and basic machine, it carries only one person, but it does the job. Flight speed could be better, but helicopters are more about the ability to land in a tough place. First, craft all the parts separately and then assemble them all together into a beautiful machine. Standard helicopter is white in color, but you can paint it with orange spray paint.

Credits: yimmplay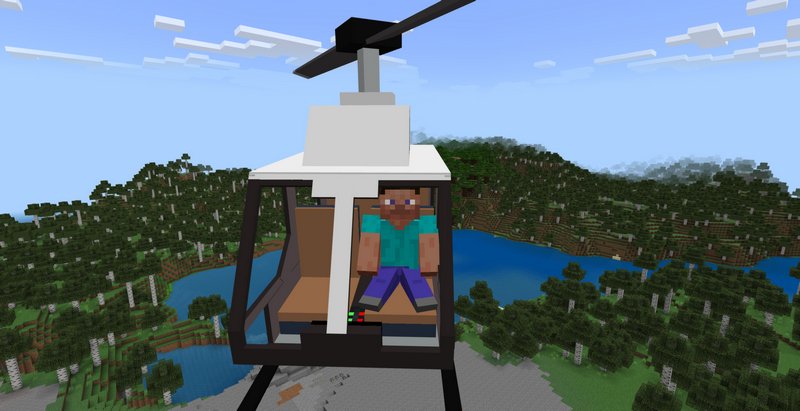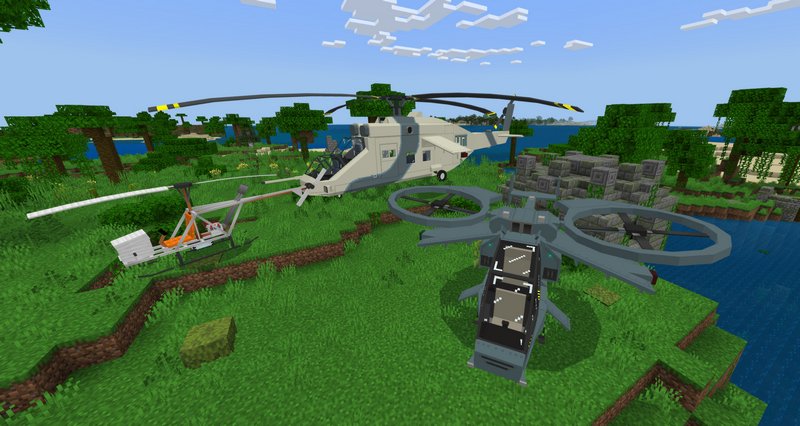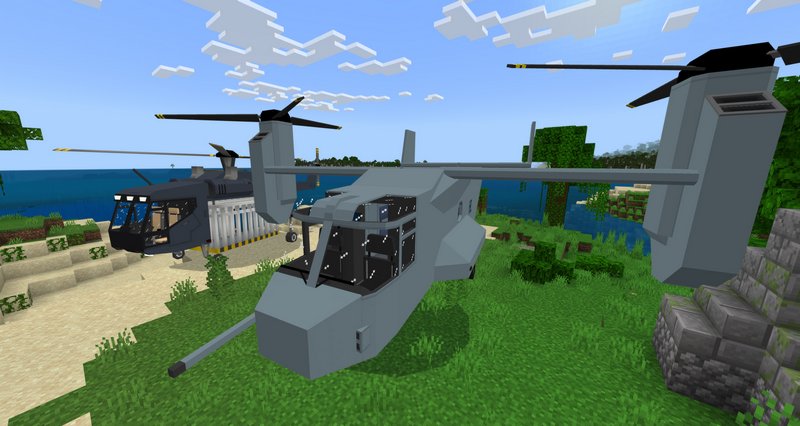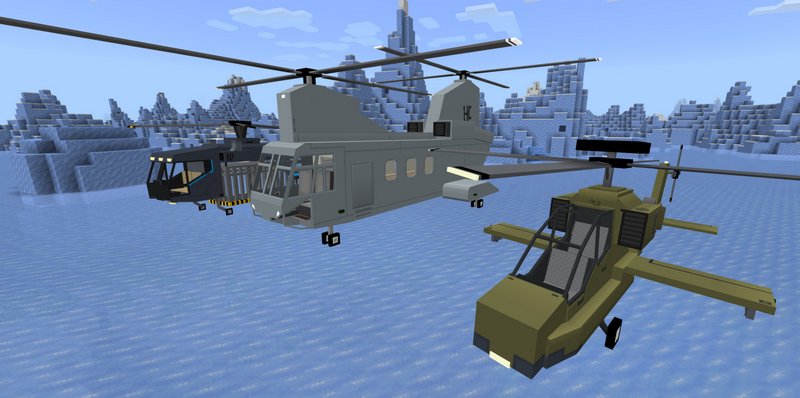 New military helicopters are not any different from civil ones. They will not carry rockets or other weapons and should be used as transportation tools.



How to install addons:
Download the addon straight from your device

Find and open the .mcpack or .mcworld files that you download earlier

Click on it to start importing into Minecraft Pocket Edition

Open the game

Create a new world or edit an existing world

Scroll down to the Add-ons section and select the ones you want to apply

Make sure to enable all "Experimental gameplay" features in Settings

Edited: 26.06.23
Reason: Three new military helicopters has been added.