Seaplane is an ultimate flying transport that can move in the skies, on the water, and on the ground. Controls are as you expect on this kind of addons - look up to ascend, and look down to descent the plane. The moving speed is relatively fast - it is faster than any horse for as I know. You don't need to fuel a plane or tame it, and it can seat up to 3 people. If you're looking for a fast way of traveling - get a Seaplane addon for MCPE, and you'll never be disappointed.

Credits: ashminggu




You can get the plane using a command - /summon iman:waterjet or via Creative Inventory.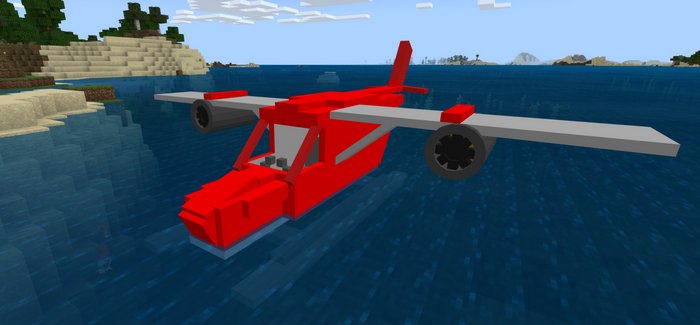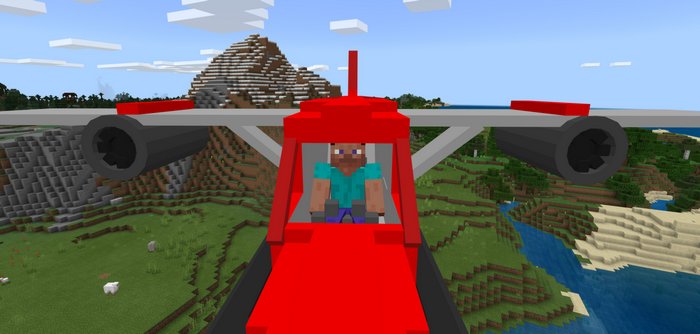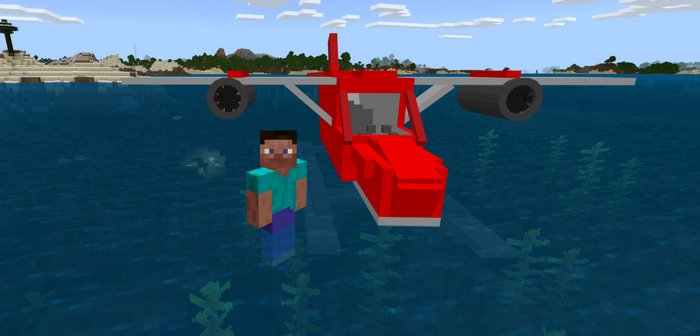 Video:
How to install addons:
Download addon into your device

Find and open .mcpack or .mcworld files that you download earlier

Click on it to import into Minecraft Pocket Edition

Open the game

Create new or edit an existing world

Scroll down to Add-ons section and select the ones you want to apply

Make sure to enable "Experimental Gameplay"