Sit in the cabin of your own war-plane, feel yourself free like a bird and try to conquer the skies. Its model based on the World War II attack plane called Spitfire, pretty simple but still effective aircraft. There is a numerous scenarios in which you can use these planes, for instance: you can explore surroundings or fly over a mountain, it also can be a good guard of your place. Maybe this War Plane flies not so fast as we would like to, even it has problems in climb, it's still a good plane and mod for MCPE.

- iOS / Android: Long press on the airplane and press the Ride button
- Windows 10: Right-click the vehicle to ride it

Credits: Gona, Twitter



Main features:
Airplanes replaces chickens

Throw snowballs into the plane to climb

Hold Carrot on the stick in your hands to start moving and control the direction

Has 5 inventory slots

Shoots hostile mobs with arrows if they are close enough

Has 3 color schemes: Blue, Green, Yellow

To change a color, you will need to switch resource pack in the settings of the world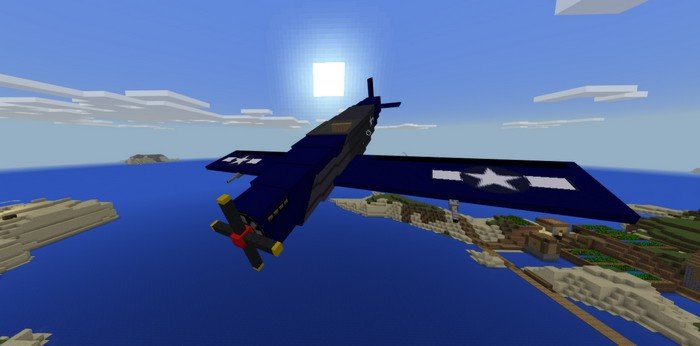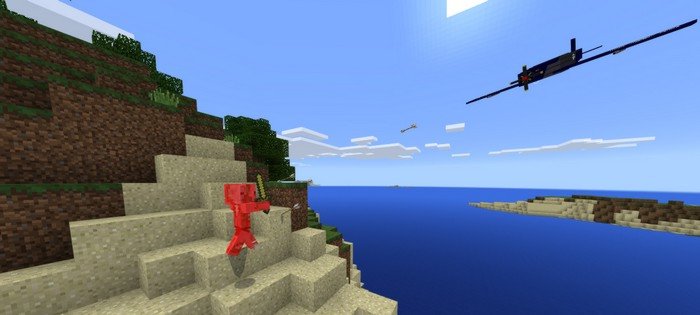 Their attack speed is pretty good and despite that they are using only arrows, mobs will die quickly. It is far better then the damage dealt by Helicopter for at least two times.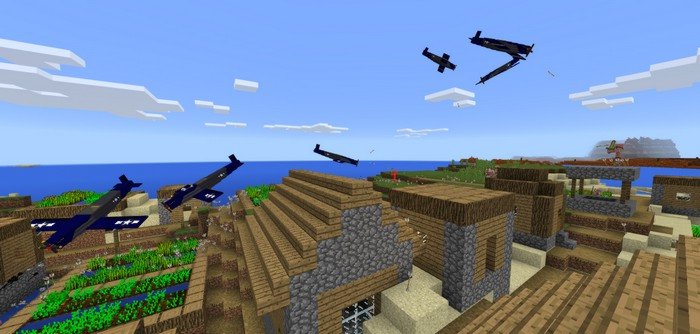 How to install addons:
Download addon straight from your device

Find and open .mcpack or .mcworld files that you download earlier

Click it to import into Minecraft Pocket Edition

Open the game

Create a new world or edit an existing world

Scroll down to Add-ons section and select the ones you want to apply