Mario is the second most legendary game, have been ever made by Nintendo and it will be recreated in MCPE. You can met different characters of that fictional universe, for instance: Super Mario, Luigi, Toad, Spiny or Lakitus. You can put on Mario or Luigi costume yourself and then find either of them and make it a companion of yours. There is no much similarities with the original game, but you can make a bit more if you install Mario Galaxy map.

Credits: Jujustyle7



Main features:

Mario replaces Skeleton, can be tamed and healed using mushroom.

Luigi replaces Stray, can be tamed and healed using mushroom.

Toad replaces Villager, has the same behavior, you can trade with him.

Bob-omb replaces Creeper, small and funny bomb.

Spiny replaces chicken, hostile mob.

Lakitus replaces Ghast, throws the eggs that will spawn Spiny.

Eggs will spawn Spiny.

Snowballs replaced by throwable Bombs.

Mario Armor = Gold Armor, Luigi Armor = Chainmail, Diamond Mario Armor = Diamond, Fire Mario Armor = Iron, Dyeable Mario Armor = Leather.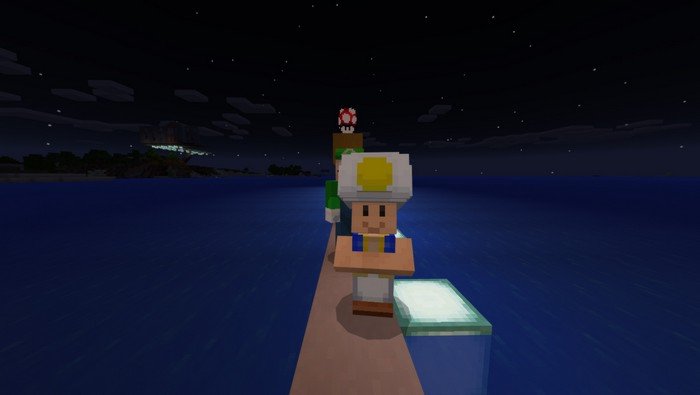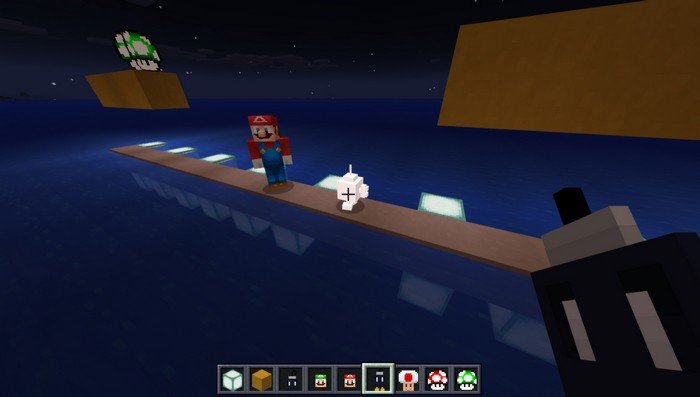 Walking Bob-omb will hunt Mario and try to kill him by inflicting explosion damage.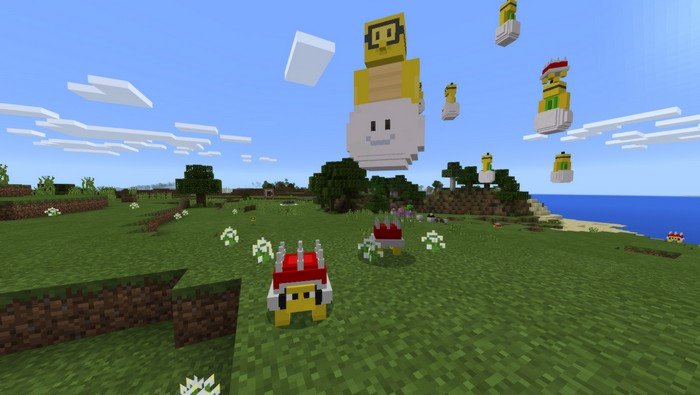 Lakitus is very annoying mob that will constantly summon tons of Spiny, it can cause a crash of the game over time, because of massive amount of entities in one place. Spiny is very easy to kill mob, but when there is a lot of them, you'll never know.

How to install addons:

Download addon straight from your device

Find and open .mcpack or .mcworld files that you download earlier

Click it to import into Minecraft Pocket Edition

Open the game

Create a new world or edit an existing world

Scroll down to Add-ons section and select the ones you want to apply