Swing on the webs, and defeat notorious villains in Spider-Man addon for MCPE. Choose a costume to wear among many appearances of spidey in Spider-Verse. Would you rather go along with Tobey's suit or Holland's? Explore the immense possibilities of web shooters to be used both in movement and combat.

Credits: ArathNidoGamer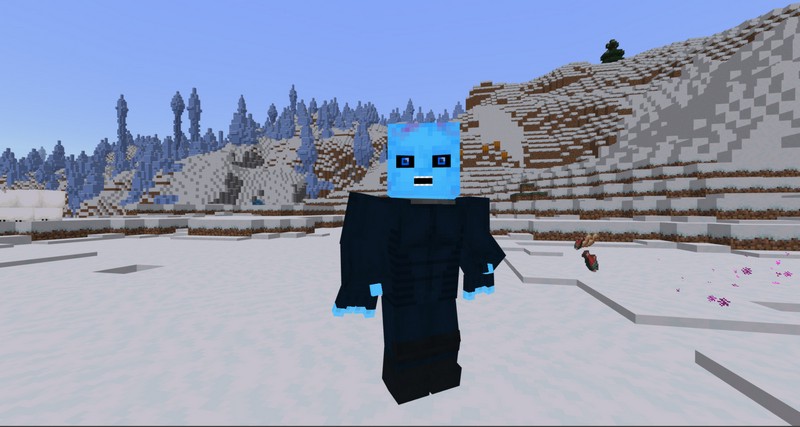 Throughout his years of service, Spider-Man has made a lot of enemies. Many of them are present in the addon as hostile creatures. Those supernatural beings can and will create a lot of trouble for the common village folk.





The list of villains making an appearance:

Electro

Mysterio

Green Goblin

Venom

Dr Octopus

Lizard

Kraven

Mister Negative

Rhino

Scorpion

Giant Sandman

Sandman

Vulture

Prowler

Carnage

Red Goblin

Morbius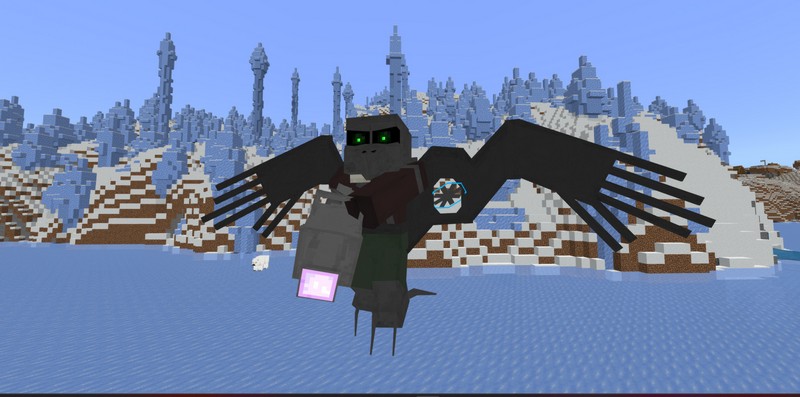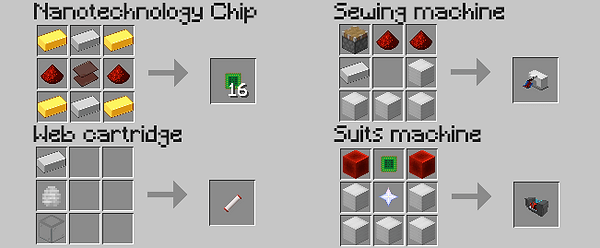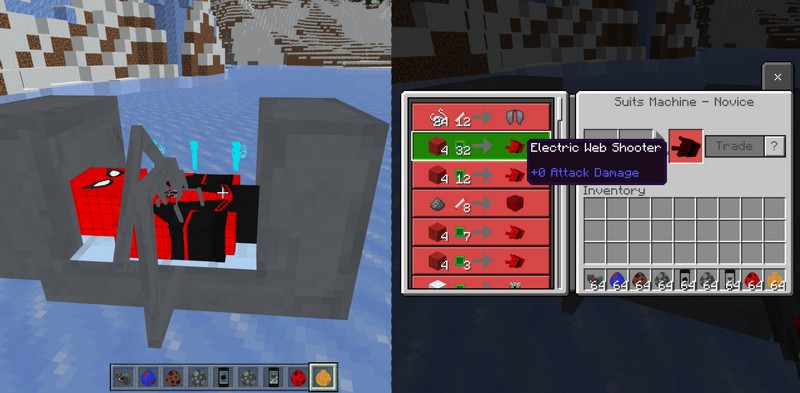 You can fight injustice wearing underwear. Craft yourself a Spider-Man suit that will enhance all of your senses and empower your body. All that will be left is to create web shooters, enabling new movement skills, and a new superhero will be born.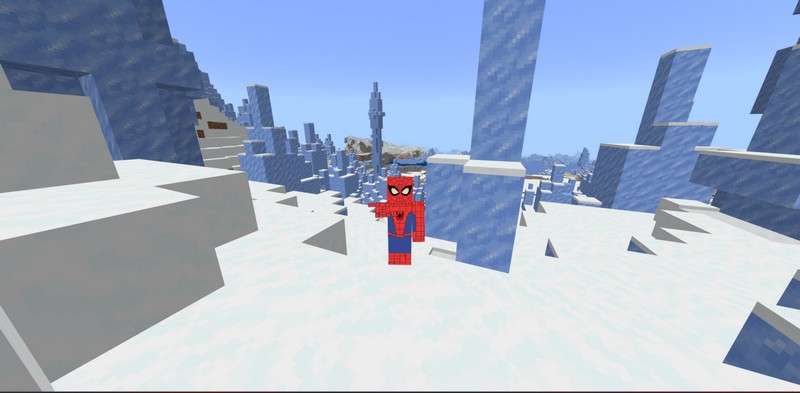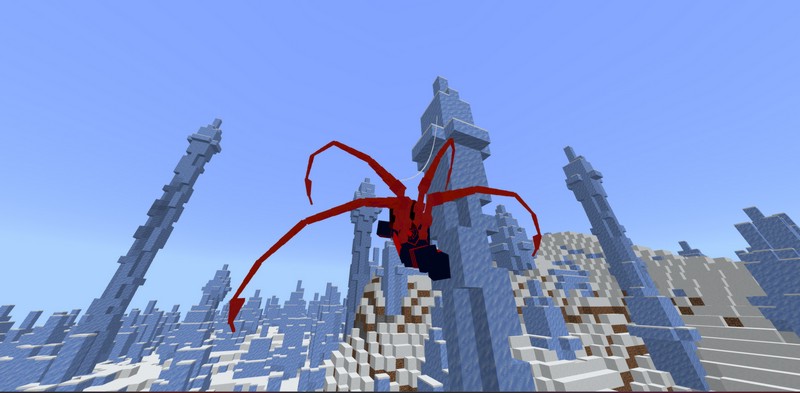 Spider-Man's powers are bonus effects you're getting from the bite of the spider. Those bonuses only are active until death and need to be renewed after that. Find an NPC called Madame Web to buy a capsule with a spider in it.

Web wings are basically Elytra Wings replaced with a new texture.

Venom Suit can be obtained by interacting with a venom symbiote. Wearing it will grant you the same powers as Spidey's but a different look.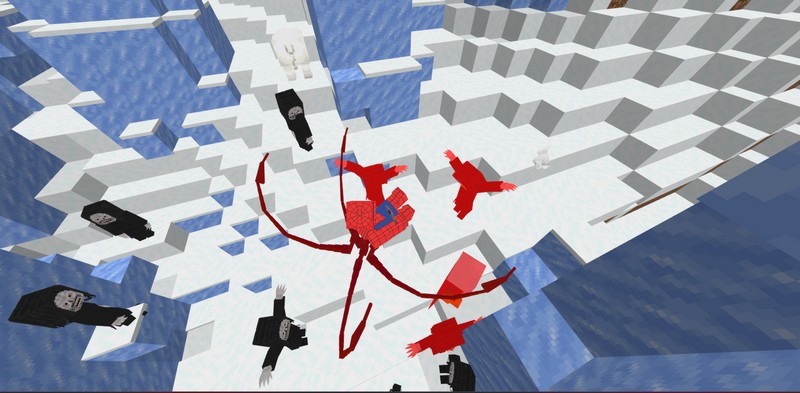 Activate all Experimental gameplay features in Settings.
Edited: 9.03.23
Reason: New costumes added.