Try on the suit of legendary superhero - Spider-Man, meet his friends and fight his foes. There will be three suits you can choose from to wear, with visual difference only. As a hero, your mission is to fight criminals in the city of New York, use your web-shooters to slide among the buildings and suppress the villains. The addon is topical considering the release of the Spider-Man: Far From Home movie.

Credits: MRMINECHEST



Main features:

Friendly mobs.

Spider-Man (Peter Parker)

Scarlet Spider (Ben Reilly)

Agent Venom (Flash Thompson)

Black Cat (Felicia Hardy)

Daredevil

Iron-Man

Villains.

Rhino

Doctor Octopus

Venom

Carnage

The Lizard

Sandman

Vulture

Green Goblin

Kingpin

Weapons and costumes.

Three canonical Spider-man costumes.

Web-shooters and web based weapons.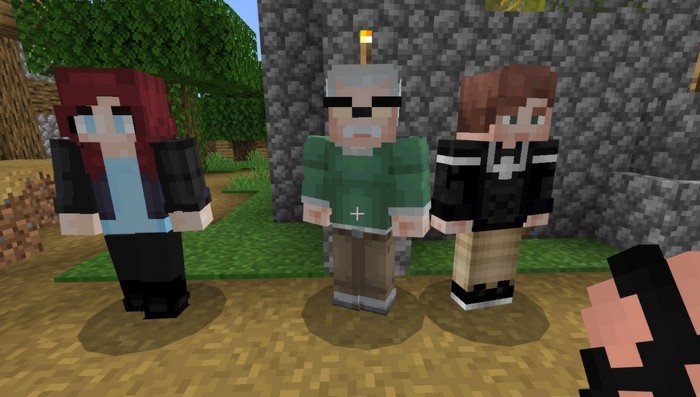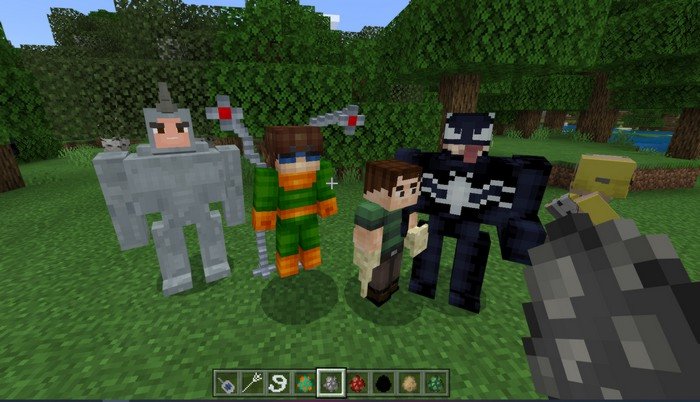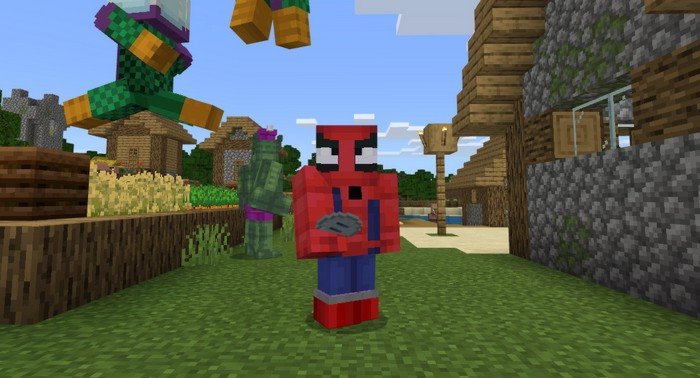 How to install addons:
Download addon into your device

Find and open .mcpack or .mcworld files that you download earlier

Click on it to import into Minecraft Pocket Edition

Open the game

Create new or edit an existing world

Scroll down to Add-ons section and select the ones you want to apply

Mod requires "Experimental gameplay" enabled in the world settings