Become a part of Spider-verse, meet the Spider-Man of your favorite movie era or start a vigilante career yourself. Marvel cinematic universe collides with its alternate versions, making it so that characters meet each other that would otherwise won't. Three very different Spider-Men in one movie is a dream come true. Tobey, Andrew, and Tom can now appear in your Minecraft world. But don't lose your guard - Spider-Man's iconic villains have found their way into this addon too.

Credits: EL SANDO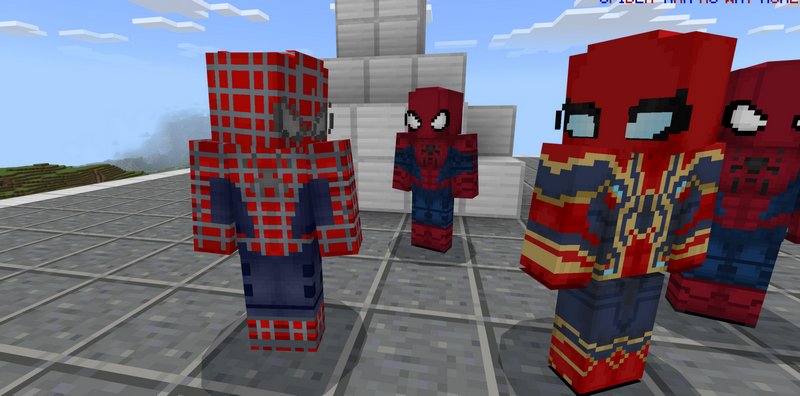 Three Spider-men must unite to confront such villains as Venom, Lizard, Sandman, Green Goblin, Doctor Octopus, Electro, and Vulture. All along the way, each Spidey will be throwing jokes and catchphrases at you.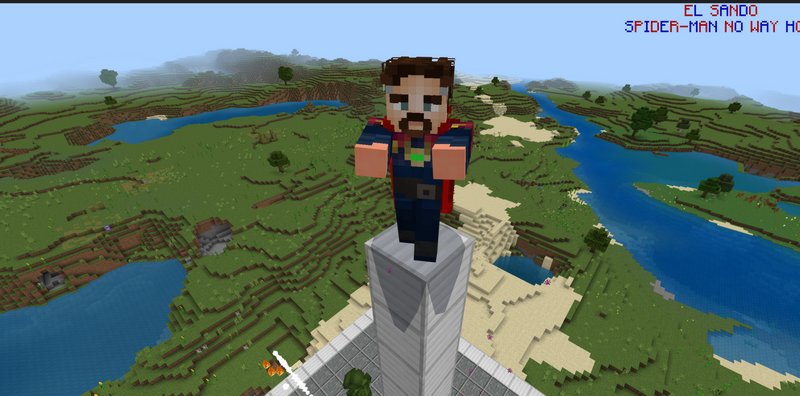 Doctor Strange is amongst who started this mess, now his responsibility to help deal with it. In a fight, he will be mostly relying on his magic.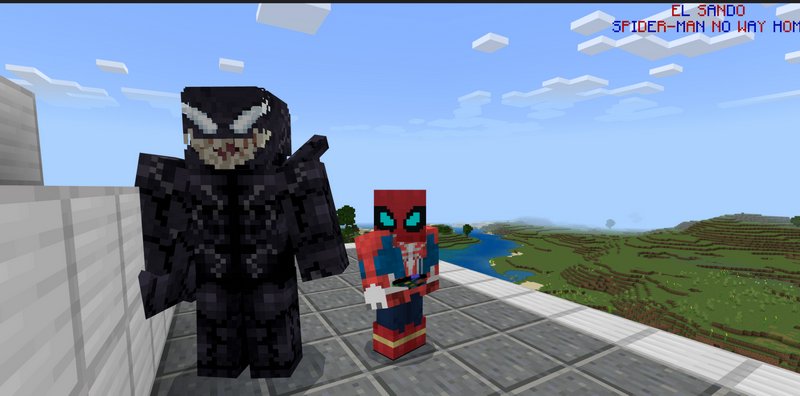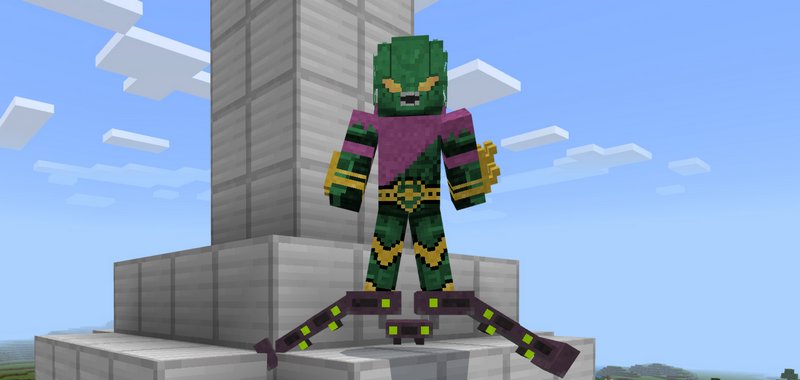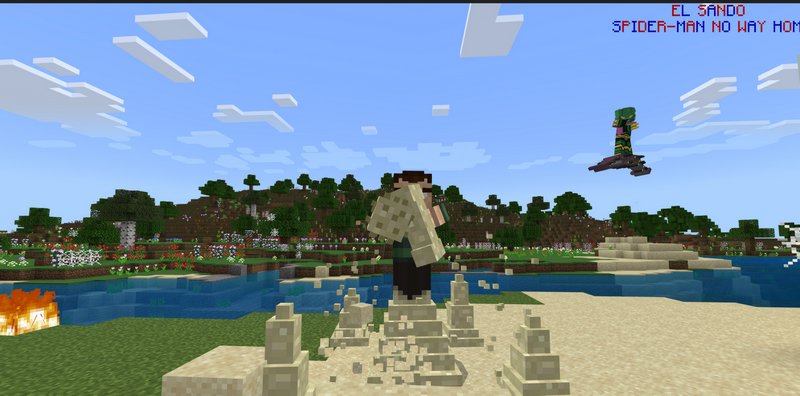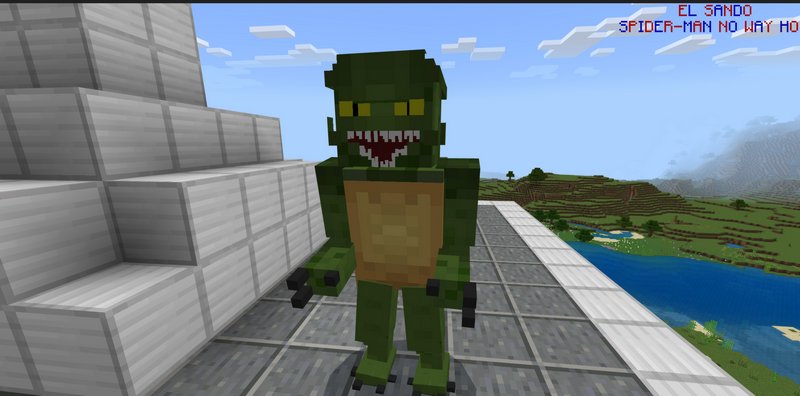 How to get the items:
/function IAMSPIDERMAN - gives you web-shooters and powers.

/function iron_spider - iron spider-man armor.

/function sinister_six - spawn the Sinister Six.

/function spider_verse - spawn all Spider-men.

/function spiderman_andrew - to get Andrew's suit.

/function spiderman_tobey - to get Tobey's suit.

/function spiderman_tom - to get Tom's suit.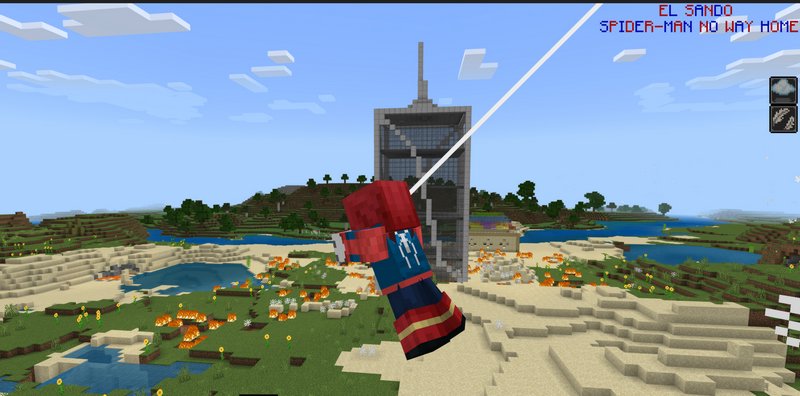 Minecraft Universe deserves to have its own hero, and it could be you. The add-on introduces Spider-Man suits and web-shooters that can be used by a player. There are three web-shooters that allow you to do Web swinging, immobilize a target with cobweb, and do damage. It was so realistic I couldn't believe it's all made in Minecraft.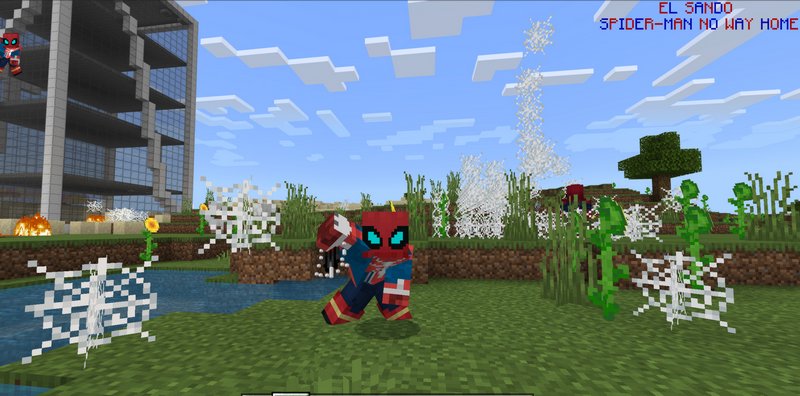 How to install addons:
Download addon straight from your device

Find and open .mcpack or .mcworld files that you download earlier

Click on it to start importing into Minecraft Pocket Edition

Open the game

Create a new world or edit an existing world

Scroll down to the Add-ons section and select the ones you want to apply

Make sure to enable all "Experimental gameplay" features in Settings

Edited: 28.04.22
Reason: Improvements to the animations of some mobs, new behavior for Doctor Strange.