Mod adds famous superheroes and villains from the Marvel comics universe into MCPE. You will be able to become a noble hero, that fights against evil for justice, patriotism and just for fun. Safety of thousands of villagers is in your hands, will you become a real superhero for them? To fight enemies more efficiently you can use powerful weapons: Thor's hammer, Captain America's shield or Iron Man's gauntlet - be careful to use one of those, as they can cause a massive destruction. It's a hard job to wake up every morning and be a superhero, but you will cope, even though you won't get paid.

Credits: Hexdro, Twitter



Main features:
Iron Man = Iron Armor

Iron Man's gauntlet (Bow) - shoots explosive projectile with medium radius of effect

Spiderman's costume = Gold Armor

Spiderman's Webshooter (Ender Pearl) - throw it into some direction and you will be teleported to the place it drops, can one shot mobs

Captain America's suit = Diamond Armor

Captain America's Shield (Fishing Rod) - can be thrown into enemies

Deadpool's costume = Chainmail Armor

Deadpool's Katana (Iron Sword) - deals high amount of damage

Black Widow's Gun (Egg) - deadly gun

Hawkeye's Bow (Bottle o Enchanting) - shoots explosives with big radius of effect

Thor's Hammer Mjolnir (Snowball) - point into a place and a bolt of lightning will hit there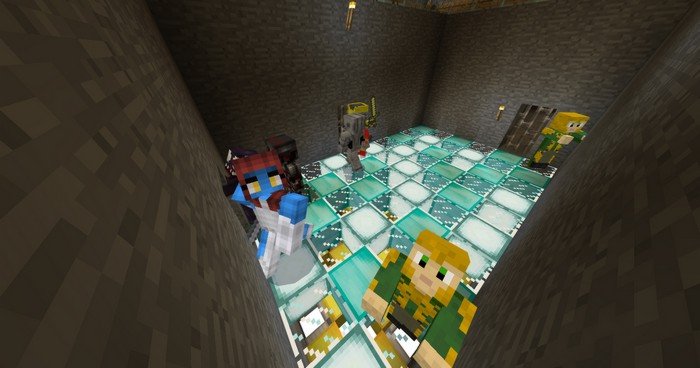 Here is a list of the villains that will be added into the Minecraft:
Chitauri (Zombie Pigmen): Aliens from the Avengers movie

Ultron Robot (Skeleton): One of the evil robots from the Age of Ultron movie

Advanced Ultron Robot (Stray): Upgraded version of the robot from Ultron's army

Mystique (Wither Skeleton): Mutant from the X-Men movies

Venom (Zombie): A nemesis of Spiderman

Loki (Husk): a villain from the Marvel universe

Villagers have been replaced by Wolverine, Starlord, Thor, the Black Widow, Cyclops and Doctor Strange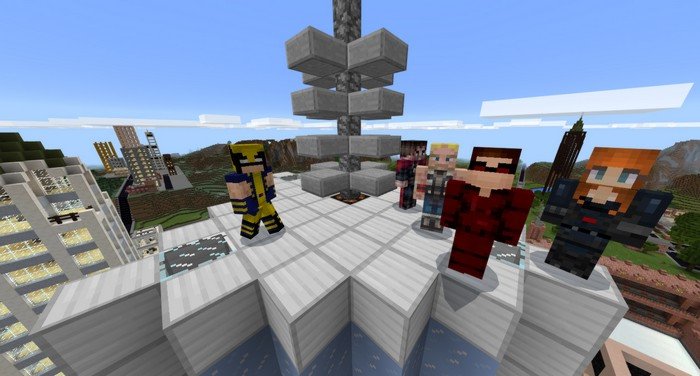 Meet the new members of Avengers: Wolverine, Starlord, Thor, the Black Widow, Cyclops and Doctor Strange. The most peaceful team ever, because they won't defend themselves even in face of danger, hope that defect will be fixed though. And here's the map of the city with skyscrapers, that I used to make screenshots.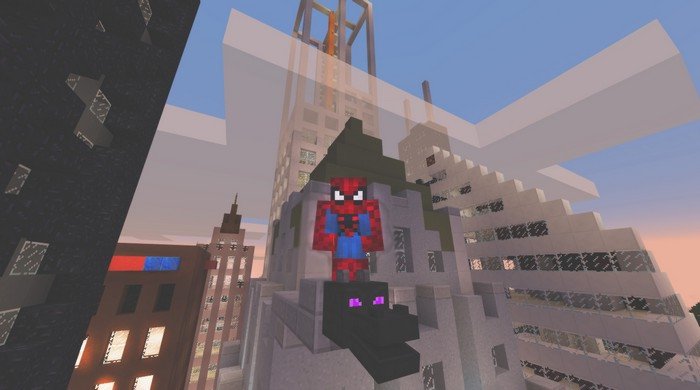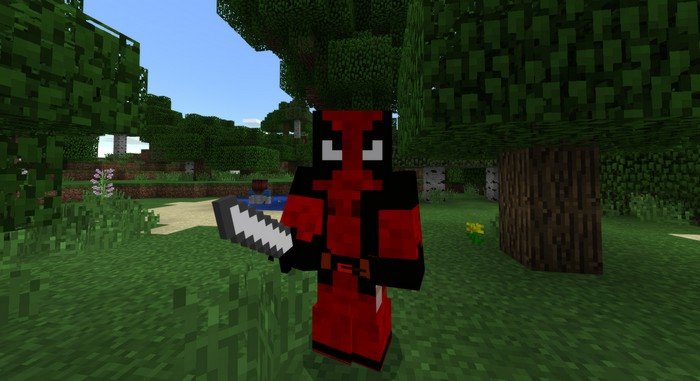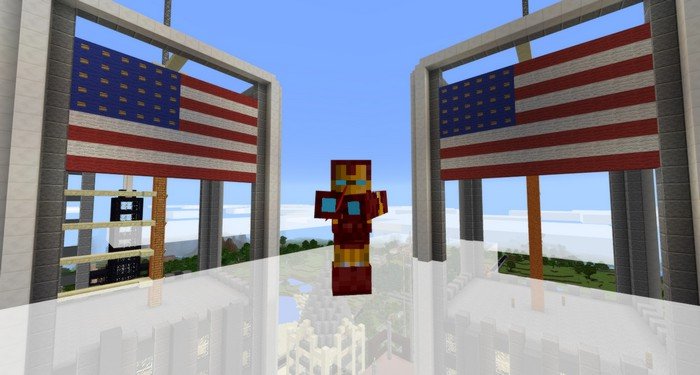 How to install addons:
Download addon straight from your device

Find and open .mcpack or .mcworld files that you download earlier

Click it to import into Minecraft Pocket Edition

Open the game

Create a new world or edit an existing world

Scroll down to Add-ons section and select the ones you want to apply