Copper was the first ore used by humans to make tools and weapons, but that is not the case for Minecraft. Weirdly enough, in the game, we can have diamond weapons but not copper ones. This simple add-on makes it so that you can craft tools, weapons, and armor out of copper. Copper tools also will be subject to oxidization, changing their color as time passes.

Credits: Redstoneweewee



Main features:

Copper Armor

Copper Tools

Copper Sword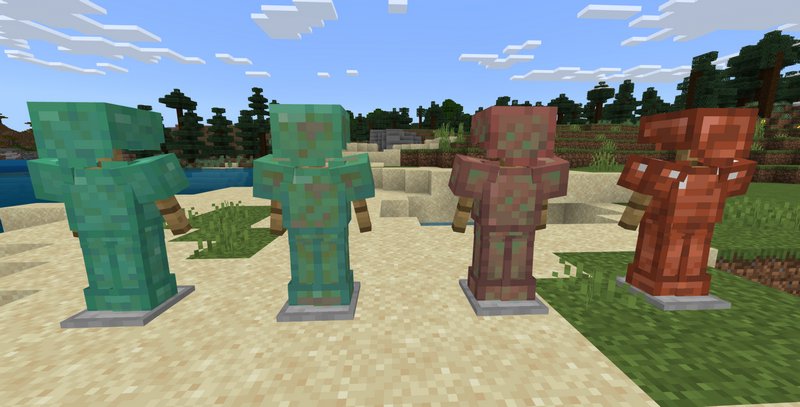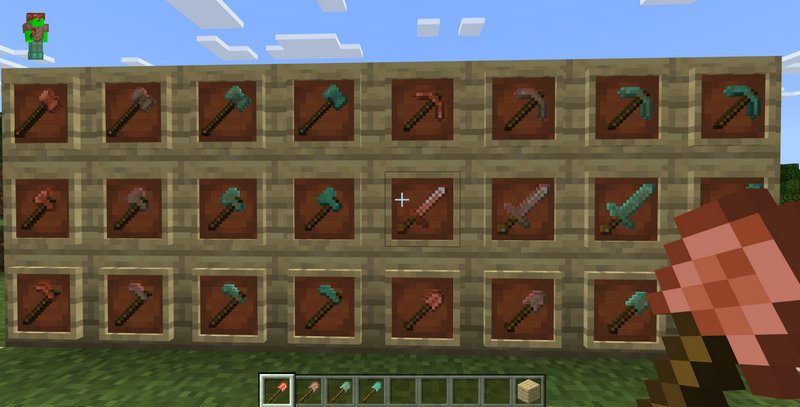 Crafting Recipes:

How to install addons:
Download the addon straight from your device

Find and open the .mcpack or .mcworld files that you download earlier

Click on it to start importing into Minecraft Pocket Edition

Open the game

Create a new world or edit an existing world

Scroll down to the Add-ons section and select the ones you want to apply

Edited: 4.03.23
Reason: Version 1.19+ support.