Craft 15 types of Lucky Blocks and take your chances of getting every item in Minecraft PE almost for free. Every type of lucky block has different content you can get, both in case of a good and bad outcome. For the most part, the chances of dying from some random event are pretty low unless you've opened ten to twenty lucky blocks already.

Credits: Captain_Elingo




Lucky block types:

Lucky Block

Dirt Lucky Block

Wood Lucky Block

Stone Lucky Block

Gold Lucky Block

Diamond Lucky Block

Netherite Lucky Block

Redstone Lucky Block

Lapis Lucky Block

Nether Lucky Block

Endstone Lucky Block

Rainbow Lucky Block

Iron Lucky Block

Coal Lucky Block

Sand Lucky Block

Soul Sand Lucky Block


Sometimes you will find lucky blocks spawn naturally in your world. You can just randomly stumble upon a whole tree made of these blocks, and it makes this mod even more appealing.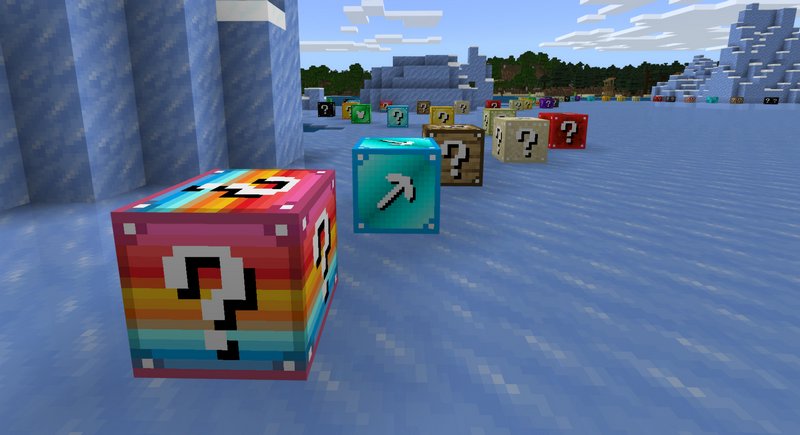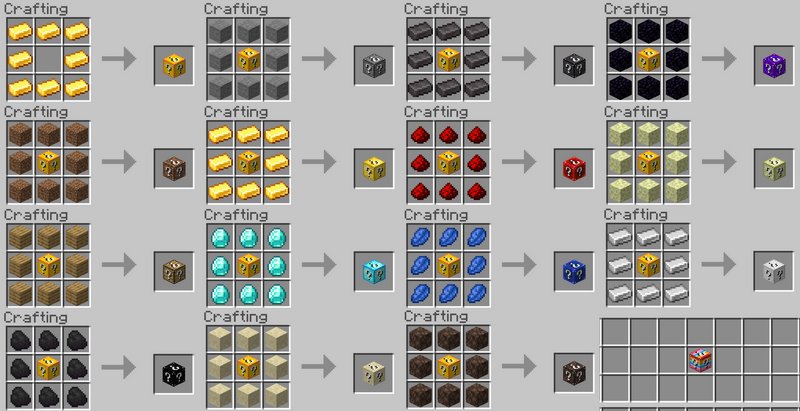 Video:
How to install mods:
Download both BP and RP of the version matching your game's version

Find and open the .mcpack or .mcworld files that you download earlier

Click it to import it into Minecraft Pocket Edition

Open the game

Create a new world or edit an existing world

Scroll down to the Add-ons section and select the ones you want to apply

Make sure to enable "Experimental Gameplay"

Edited: 5.12.22