Lucky Block addon is all about win or lose, and there's nothing to rely on except luck. All you'll need to do is to find as much gold as possible and craft Lucky blocks. On top of gold, you will require a bunch of Blaze rods, but that shouldn't be a problem either. Then you will need just to destroy them using a hand or some tools, they will drop either a nice thing or will do you some harm: that depends on how lucky you are. Among the items that have a chance to drop are diamond tools and armor, iron tools, wool, villager, creeper, explosion, enchanted armor, etc.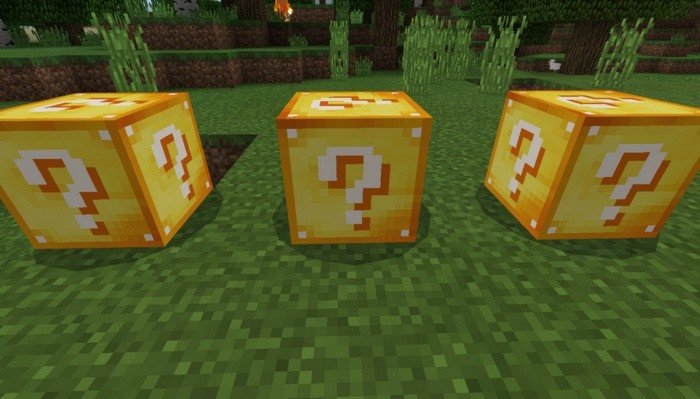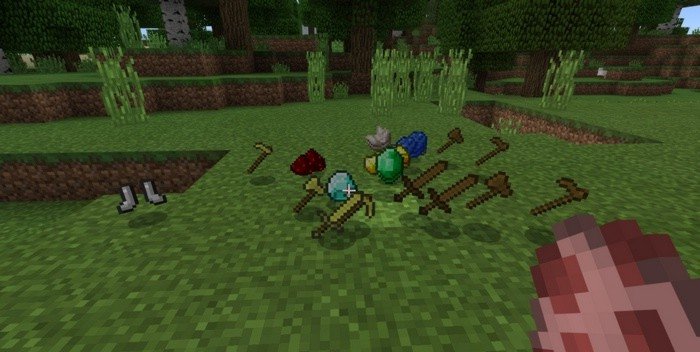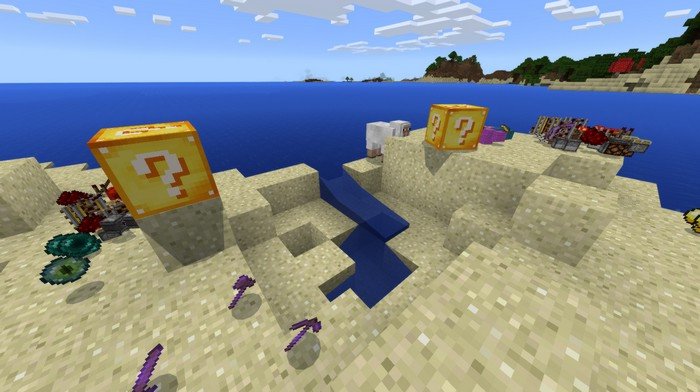 Addon was updated, drop rates were changed a bit, now it's harder to get precious items, and explosions happen quite often. I advise you to destroy them from a distance, usage of a bow will make the process of testing your luck much safer. But don't try to break the blocks in Creative mode, it will never drop anything.

Also, check out the lucky block race map. It utilizes the addon in a peculiar way to create a fun-to-play game mode.


Crafting recipe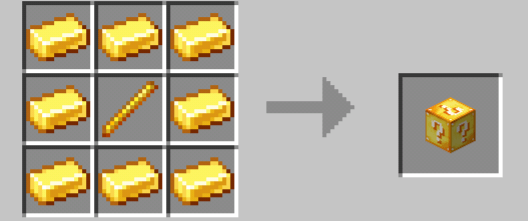 Video:
How to install addons:
Download the addon straight from your device

Find and open the .mcpack or .mcworld files that you download earlier

Click on it to start importing into Minecraft Pocket Edition

Open the game

Create a new world or edit an existing world

Scroll down to the Add-ons section and select the ones you want to apply

Make sure to enable "Experimental" game features in the world settings

Edited: 11.11.23