Sit behind the wheel of the combat helicopter Apache AH-64 using this addon for MCPE. You want to feel safe in the sky from Phantoms, or maybe you want to kill Ender Dragon - that's no problem for this helicopter. Arm it with miniguns that will automatically destroy any hostile mob nearby.

Credits: mno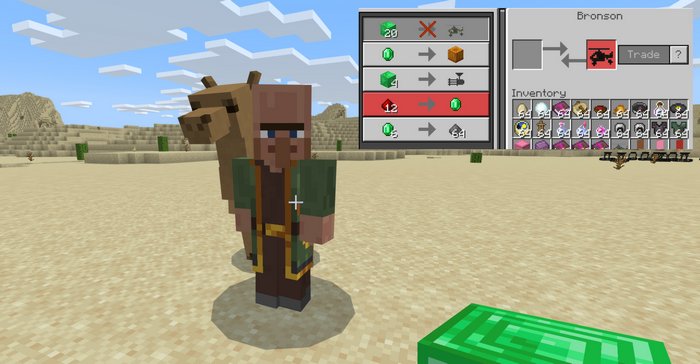 How to get a helicopter

Apache is selling by Wandering Trader called Bronson - you may want to look for him in a desert. The helicopter is not a cheap toy to play with, you will need to pay 20 emerald blocks for it, and four more for each minigun.

After you've bought a helicopter, you'll first need to fuel it using Nether Ingots - it may take a few of them. Just feed them to him.

Now you probably want to arm your Apache. You can load four miniguns on the chopper, but it's a bit tricky. First, you need to hop on the helicopter to switch it into a carry on mode. The next step is to get off Apache take a minigun, to point somewhere the edge of the wheel, and tap it. It may take a few tries to do this right. I've showcased it in the video, you can watch it to see how it's done.


Video:
How to install addons:
Download addon into your device

Find and open .mcpack or .mcworld files that you download earlier

Click on it to import into Minecraft Pocket Edition

Open the game

Create new or edit an existing world

Scroll down to Add-ons section and select the ones you want to apply

Make sure to enable "Experimental Gameplay"