Wouldn't it be more fun to be able to find treasures not only in temples but all around the world? Treasure addon adds into Minecraft 14 types of new loot containing items, increasing your chances of finding one. To make that happen, the addon adds mobs with random loot and disguise them as chest, barrels, graves, etc. Feel as a treasure hunter, maybe roleplay Indiana Jones and use the addon as an alternative way of collecting resources instead of just mining.

Credits: JIMBO_ACOB



Video:



About treasures and where to find them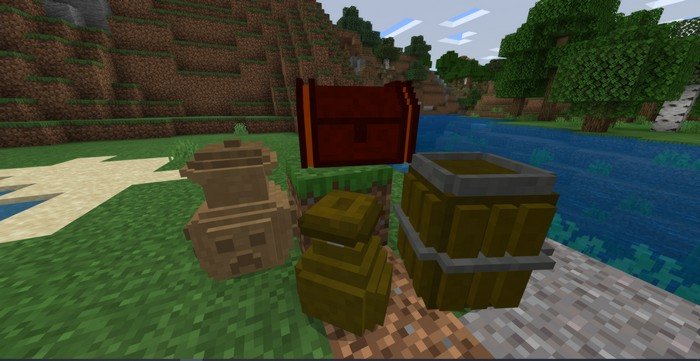 Barrel - can be found underground, can contain rare ores or low-grade items.

Ancient pot - drops a random item, from dirt to diamonds. It can be found in every biome.

Ancient chest - drops random ores, armor, and weapons. You can find it in the Jungle biome.

Gravestone (Model 1) (Model 2) - drops all kinds of ores, weapons, and armor. Has a chance to spawn a zombie or skeleton. It can spawn in every biome.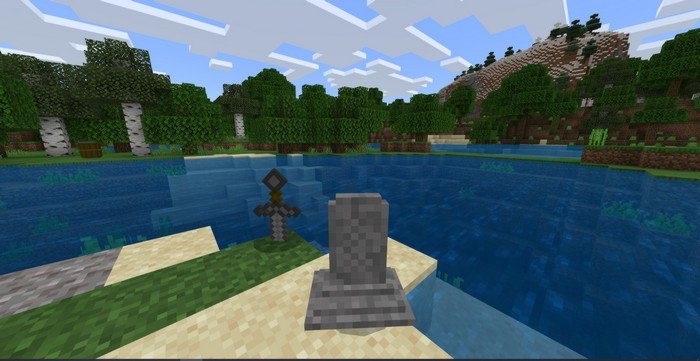 Abandoned Sword - can be found underground, exists in 5 variants (wooden, stone, iron, gold and diamond), drops the exact sword you are looking at.

Miner's Satchel - can be found underground, contains items of a dead miner.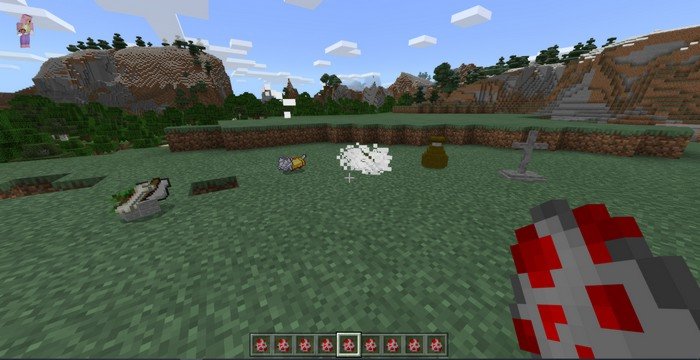 Miner's Backpack - can be found underground, drops more items then Miner's Satchel.

Nether Chest - spawns in Nether, has exciting loot.

Nether Pot - same as Nether chest, but smaller.

Halloween Pouch - can be found anywhere, contains food.

How to install addons:

Download addon into your device

Find and open .mcpack or .mcworld files that you download earlier

Click on it to import into Minecraft Pocket Edition

Open the game

Create new or edit an existing world

Scroll down to Add-ons section and select the ones you want to apply