When you think of ants, you probably imagine a small insect. Well, how about an ant size of a dog that you can ride on? It doesn't bark though, but it can bite your enemies to death. Riding such an insect can feel like you're a part of some billion-dollar comic book franchise, but it can be just me. Ants addon creates a weird alternative to horses in MCPE - and that's fine.

Credits: MNO (Youtube)



Main features:

Ants can be found in deserts, plains or savanna.

Baby ants - cannot be tamed, they are fast and dangerous.

Red and brown ants are neutral to the player.

The only ant species you can tame are the ones with the green mark on their back.

To tame an ant you need to sit on them until the hearts show up, then you need to put on a saddle.

You can protect your mount with a diamond horse armor. It will protect the ant from damage and will remove fall damage.

You can heal them using sugar, apples, melons, glistening melons.

All ants have a sting, sometimes even poisonous.

They are moving slower than horses.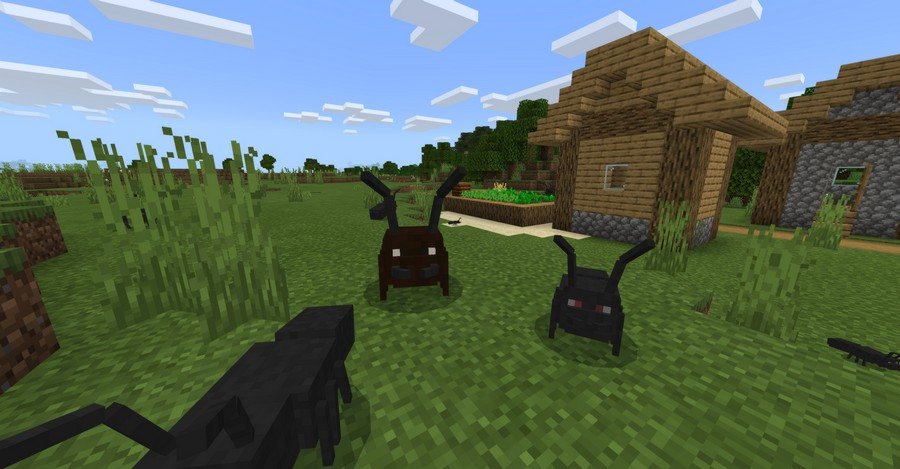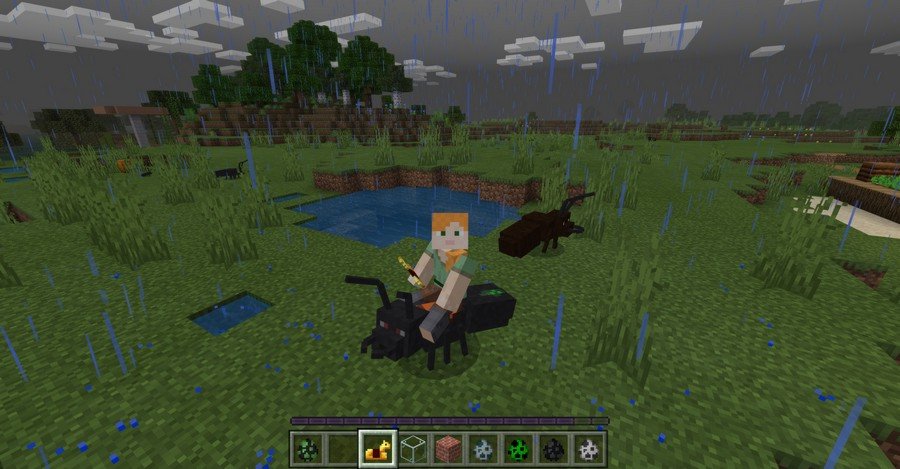 How to install addons:
Download addon into your device

Find and open .mcpack or .mcworld files that you download earlier

Click on it to import into Minecraft Pocket Edition

Open the game

Create new or edit an existing world

Scroll down to Add-ons section and select the ones you want to apply

Make sure to enable "Experimental Gameplay"