The easiest way to carry your items along the journey is a reliable backpack. How silly is to put dirt in your pockets, as you do now and to expect not to lose it. Backpack, on the other hand, will save your items even upon your death. The best thing is you can choose a backpack of the right color to fit your style. To prevent your items from being stolen, you can lock and unlock your backpack at any time. Even though the implementation of the backpacks into Minecraft PE 1.16.10 is a great accomplishment, it comes with a few compromises.

Credits: Professor Magnum, Zarkmend Zan, Nogard



Main features:

You can change the color of the Backpack using dye.

You can find them in structures, bonus chests, temples, etc.

Place a backpack on the ground and walk over it in order to wear it. Press Sneak to take it off.

A backpack must be on the ground to reach its contents, however, you can open a backpack on the other players back.

15 additional inventory slots in each backpack.

You can lock your backpack using a tripwire. To unlock it press Sneak and wait for a button to appear.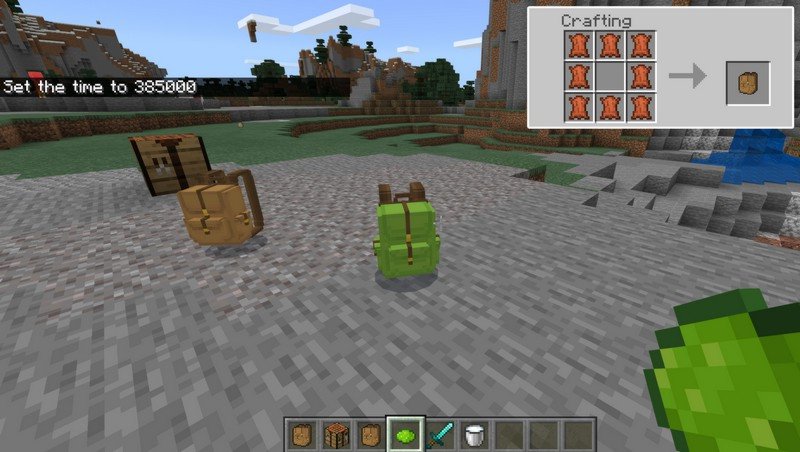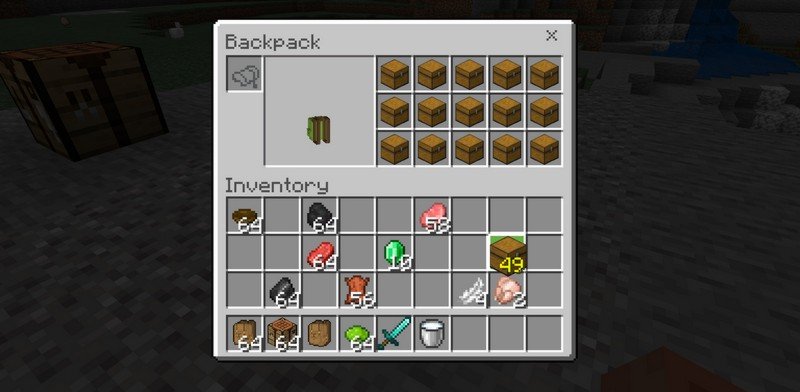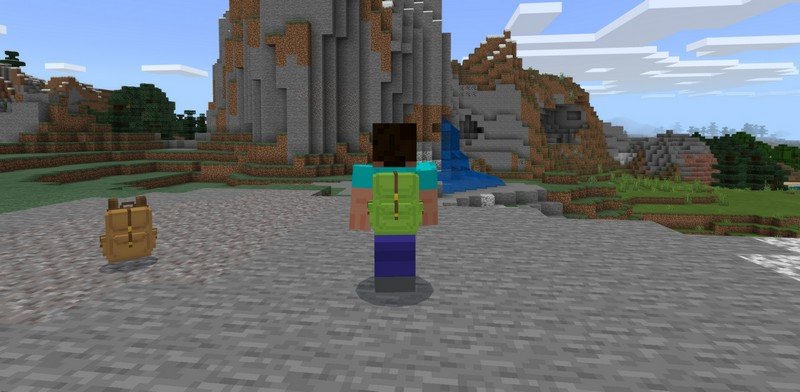 How to install addons:
Download addon into your device

Find and open .mcpack or .mcworld files that you download earlier

Click on it to import into Minecraft Pocket Edition

Open the game

Create new or edit an existing world

Scroll down to Add-ons section and select the ones you want to apply

Mod requires "Experimental gameplay" enabled in the world settings

Edited: 23.07.20
Reason: Updated for 1.16, got rid of entity shadows and fixed a few bugs