Who wouldn't want to expand the size of the inventory in MCPE, to carry even more stuff inside the pockets? Mod allows you to carry an unlimited amount of backpacks in Minecraft PE 1.12.1, each has 16 additional slots, and you can even place one on your back. Backpacks can be met randomly laying around the world, walk through it - to put it on and sneak - to place it on the ground. To reach the contents, you'll need to place it on the ground first.

Credits: Professor Magnum, ArkreZamy, Nogard



Main features:

16 additional slots per one backpack.

You can carry them on your back.

Dye the backpack color you like.

No entities replaced.

Hold an Emerald in your hand and click the Claim Backpack button.

Hold a tripwire hook in your hand and click Tame to lock it from other players.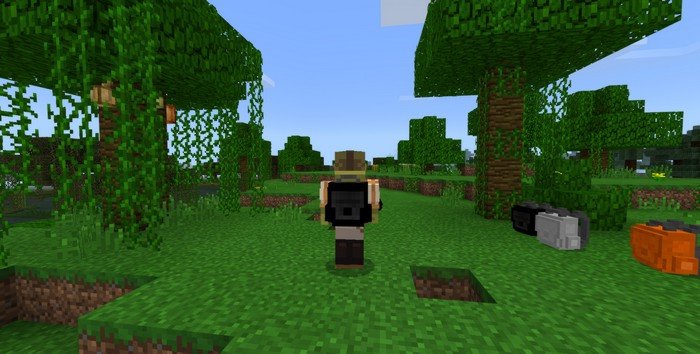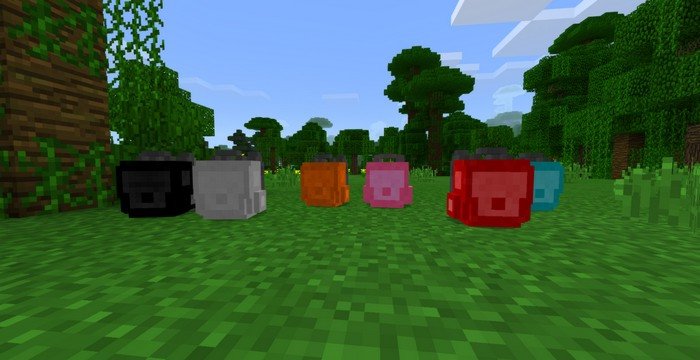 How to install addons:
Download addon into your device

Find and open .mcpack or .mcworld files that you download earlier

Click on it to import into Minecraft Pocket Edition

Open the game

Create new or edit an existing world

Scroll down to Add-ons section and select the ones you want to apply

Mod requires "Experimental gameplay" enabled in the world settings