Become the soldier of tomorrow in MCPE, thanks to new amazing weapons and armor. Addon will replace some of the original items to put you into the twenty-second century. A featured assault rifle and a crossbow analog will be able to vaporize your enemies. The power armor will not only provides you with better protection but makes you stronger. New futuristic weapons in Minecraft PE is a great representation that better technology means everything nowadays.

Credits: XENODROIDZ



Main features:

Assault rifle - replaces a bow, a rapid-fire weapon.

Charger - replaces a crossbow, needs to be recharged after every shot.

Futuristic sword - replaces a sword texture.

Futuristic armor - replaces chain, iron and gold textures.

Power armor - replaces a diamond armor, grants extra protection and power.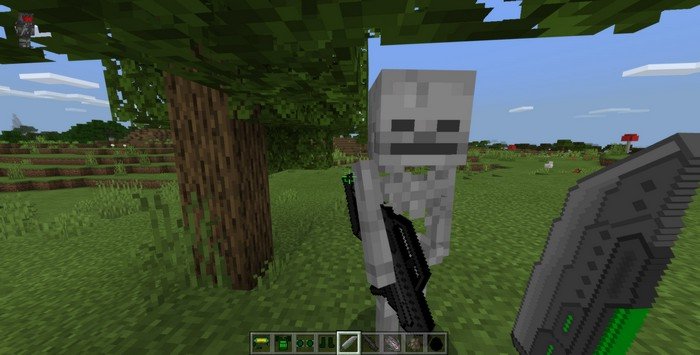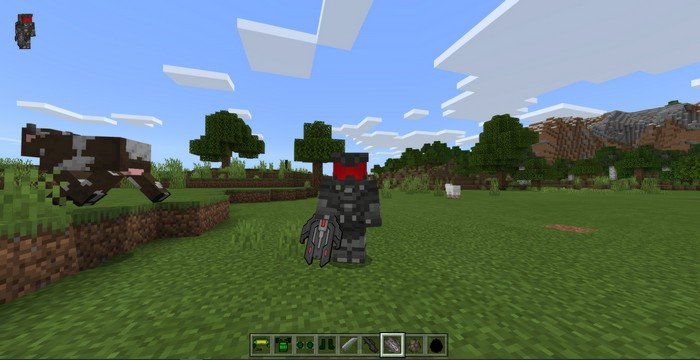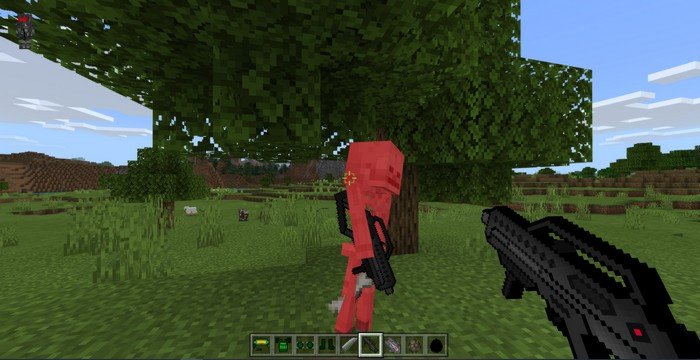 How to install addons:
Download addon into your device

Find and open .mcpack or .mcworld files that you download earlier

Click on it to import into Minecraft Pocket Edition

Open the game

Create new or edit an existing world

Scroll down to Add-ons section and select the ones you want to apply