Vanilla Vehicles is a simple looking transport, that works exactly how you expect from it. You will be able to add to your garage 6 new vehicles of various use: cars, a plane, a submarine. The main difference from other mods is the universality of vehicles, but it has its own cons. The first disappointment is the behavior of some vehicles while driving, for instance - you almost can't control the altitude of the plane. However, there are pros as well - you can decorate your vehicles with stickers and put your friend on a motorbike passenger seat.

Credits: Vladu11



Main features:

Car - the fastest of them all, put a key into the car's inventory slot to start the engine.

Submarine - vehicle used for underwater diving and exploration of the ocean.

Plane - fly like a bird, sit on a plane and then jump to gain altitude.

Minicar - smaller and funnier version of the car.

Bus - the best vehicles for the trips with your friends, put up to 5 characters inside the same vehicle.

Bikes - fun, but dangerous, can carry up to 2 players.

Mechanic - sells different stuff.

Key - used to start the engine of the vehicles.

Spray cans - used to dye water in the cauldron.

Stickers - used to decorate your vehicles, you can dye them in the cauldron.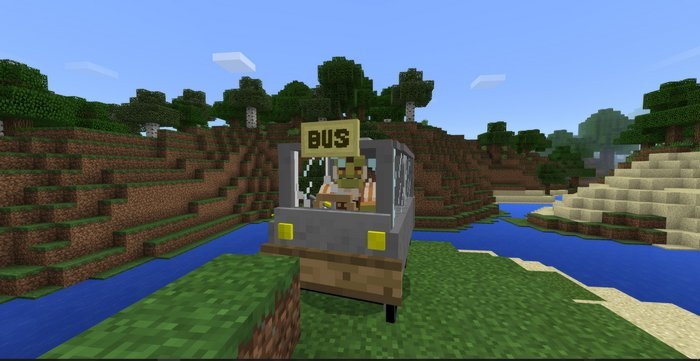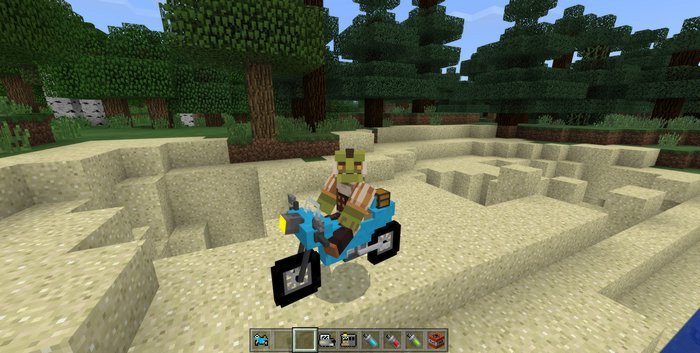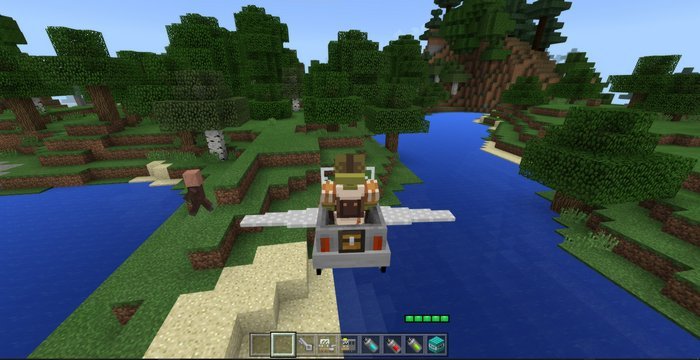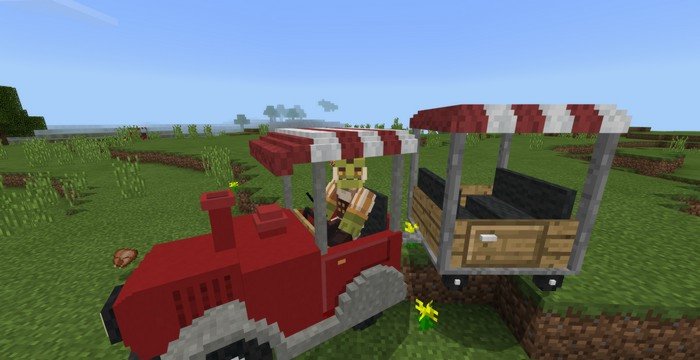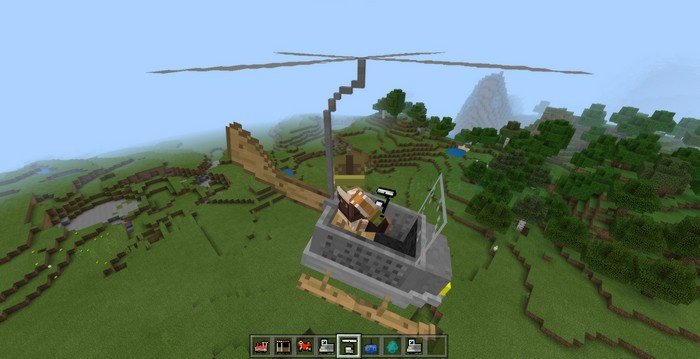 How to install addons:
Download addon into your device

Find and open .mcpack or .mcworld files that you download earlier

Click on it to import into Minecraft Pocket Edition

Open the game

Create new or edit an existing world

Scroll down to Add-ons section and select the ones you want to apply

Edited: 13.08.18
Reason: Added new vehicles: Train, RC Cars, Minekarts, Helicopter.