RC cars is a smaller versions of the real cars that can be controlled distantly and used for competitions. Build a small track and make a contest between you and one of your friends, to see whose car gonna be on the finish line first. They are moving kinda weird, sometimes the car won't listen you and will just move another way, but that adds luck element into the races.

Credits: Vladu11

Main features:

There are two cars: Blue RC Car (Wither Skeleton), Red RC Car (Stray).

You need to charge them first using batteries (Hold Nuggets): Hold a battery in your hand, long press on the RC car and press "Charge".

To control the car, you will need a controller: Blue Controller (Egg) – Blue RC Car, Red Controller (Snowball) – Red RC Car.

Basically, controller will spawn an invisible mob and the car is forced to attack it, so it will move into that direction, spawning too many will be confusing to it.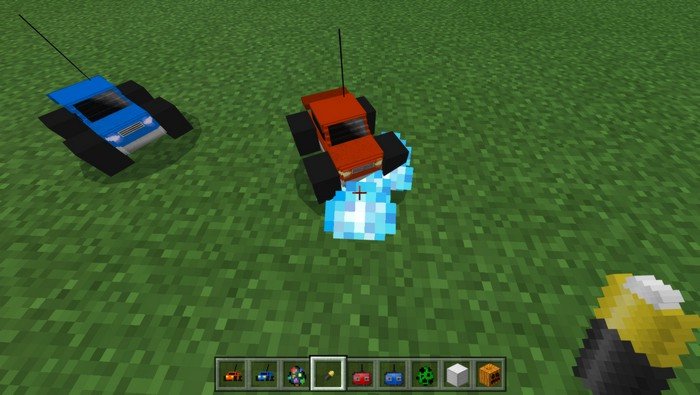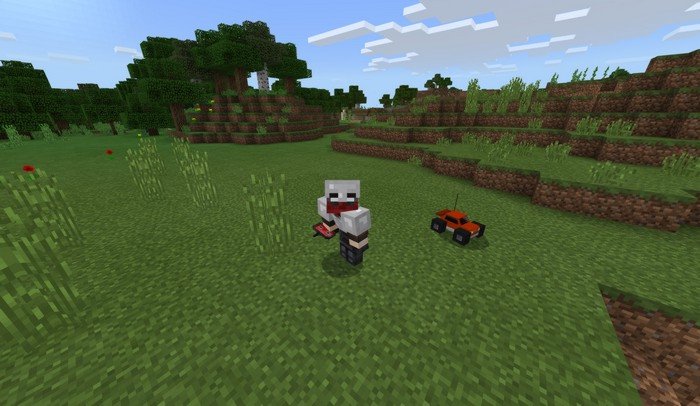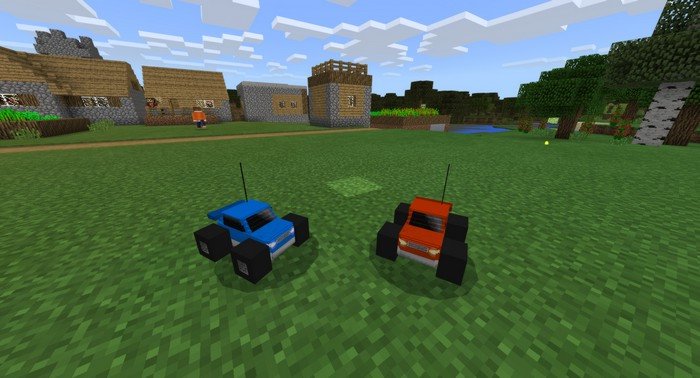 How to install addons:
Download addon into your device

Find and open .mcpack or .mcworld files that you download earlier

Click on it to import into Minecraft Pocket Edition

Open the game

Create new or edit an existing world

Scroll down to Add-ons section and select the ones you want to apply