Race track is a place where you can compete with your friend on racing cars. A lot of car addons coming up recently, but there was no really good place to try them out. I present you my own map, where you can properly train your driving skills. It is not the biggest track you've probably seen, but it's only just the beginning, I'm planning to extend that track and add a few more, so you can switch between them. If you hit the border of the track, car will try to jump over it, there's nothing I can do to fix that.

Use one of the following addons to add cars: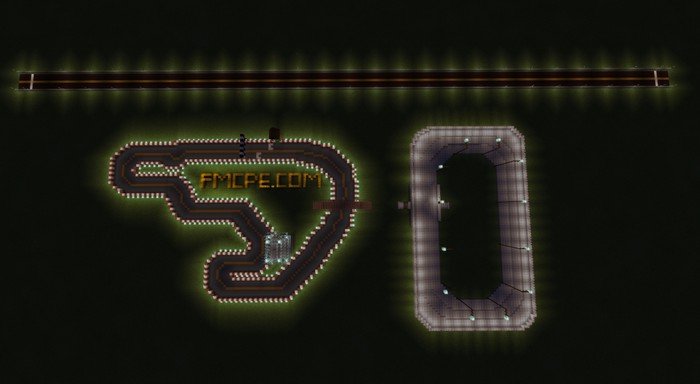 I placed a lot of lights across the track to make it playable even at night time. I've made a spectators tower, you can easily see every part of the track from there. I've added to new tracks into the map for nascar and drag racing, hope you will like this small update.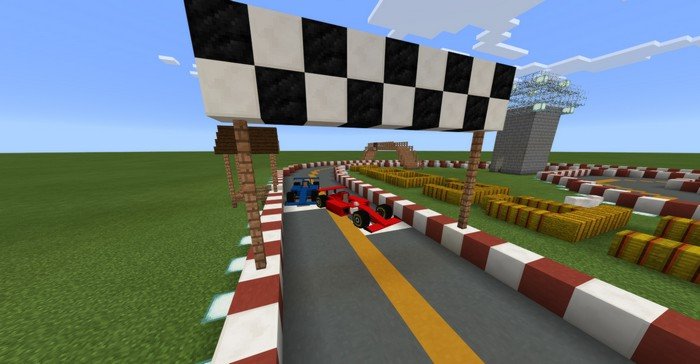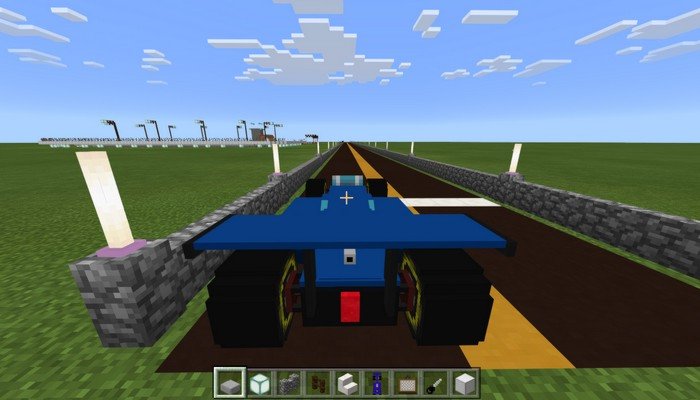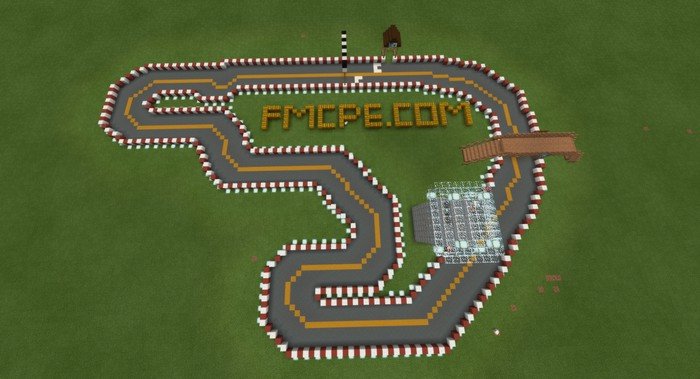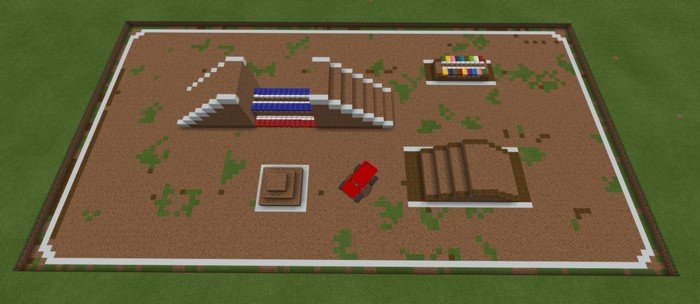 How to install maps:
Download .mcworld file below

Open file using any file manager to import it into Minecraft PE

Open Minecraft Pocket Edition and look for the map among your worlds

Edited: 12.08.18
Reason: Added simple Monster Truck arena.