Monster Truck has a lot of engine power and a big wheels, to smash anything that stands on the way. This cars usually participate in different shows, where they are performing stunts. You'll be able to perform stunts by yourself too using the ability of truck to jump and a sideway moving. The car has a solid build and won't die from the creeper's explosion. Ultimate choice for uneven surfaces and mountains, unlike the Tron bike.

Credits: MyoHtet



Main features:

They are replacing strays.

Long press on the truck and press "Let's move out!" button to drive.

You can jump and do the sideway moving.

Sitting inside Monster Truck will protect you from reaching out by monster, such as zombies.

Has 6 different colors - can be changed manually.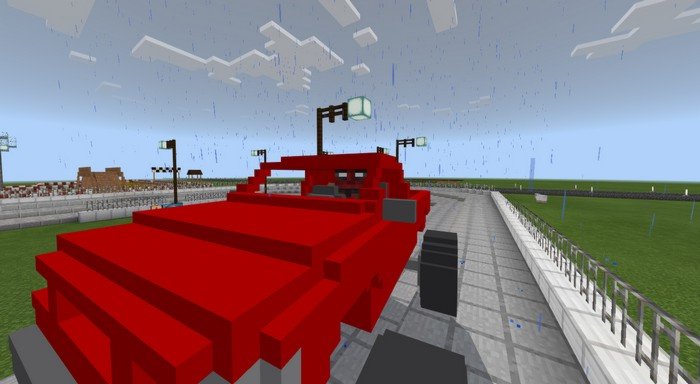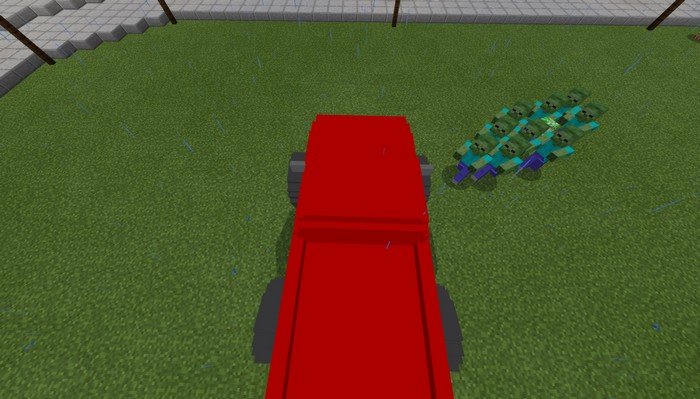 How to install addons:
Download addon into your device

Find and open .mcpack or .mcworld files that you download earlier

Click on it to import into Minecraft Pocket Edition

Open the game

Create new or edit an existing world

Scroll down to Add-ons section and select the ones you want to apply