Formula 1 - is one of the most expensive car sport in the world, also extremely fast and dangerous. You need a very good reflexes to drive one of those sport cars, either in real life and Minecraft. The addon will add two cars of a different color: red and blue, the first is a bit faster, second car has better acceleration. My only complaint about this cars is weak steering, which making the trouble to drive it normally. Another thing they are bad at is climbing, you will struggle ascending your car on every single block, I advice you to drive it on flat surfaces only.

Credits: Gona



- iOS / Android: Long press on the center of the vehicle and press Drive
- Windows 10: Right-click on the center of the car to drive it
- Hold Carrot on a stick to start moving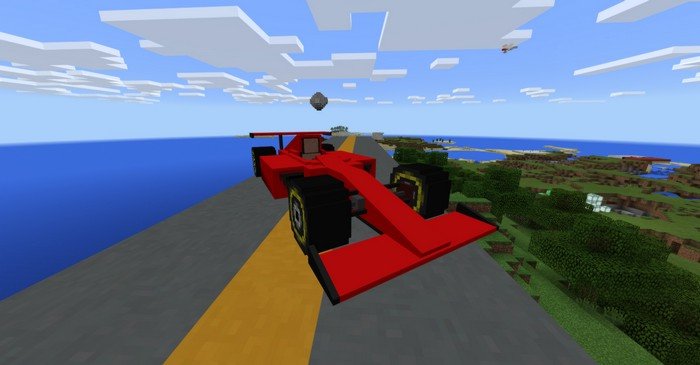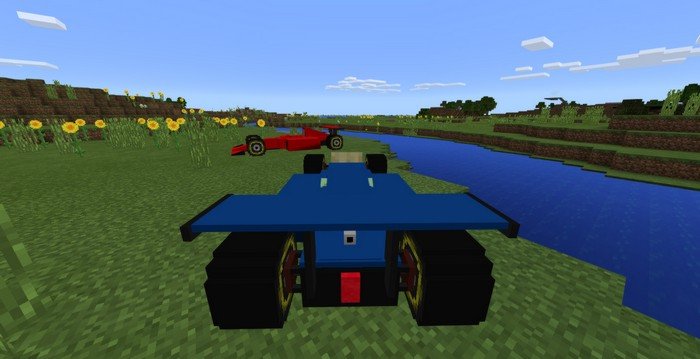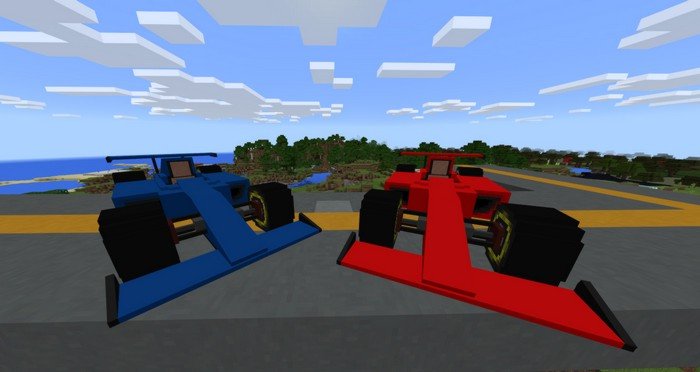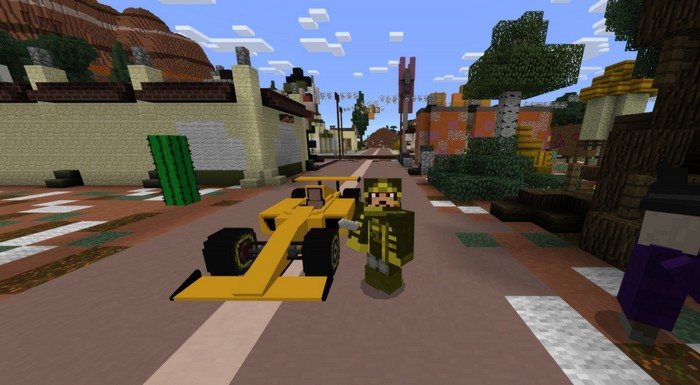 How to install addons:
Download addon straight from your device

Find and open .mcpack or .mcworld files that you download earlier

Click it to import into Minecraft Pocket Edition

Open the game

Create a new world or edit an existing world

Scroll down to Add-ons section and select the ones you want to apply

Edited: 22.05.17
Reason: Added new colors and driver's uniform.