Gather an army of loyal followers who can turn over the world with the Pikmin Craft addon for Minecraft Bedrock. Pikmin are small plant-based creatures that have no meaning in life other than to help their master. You, as their reign, will be able to command their actions, send them to fight off the foes, pick up items, or gather crops.

Credits: Axelpvz2030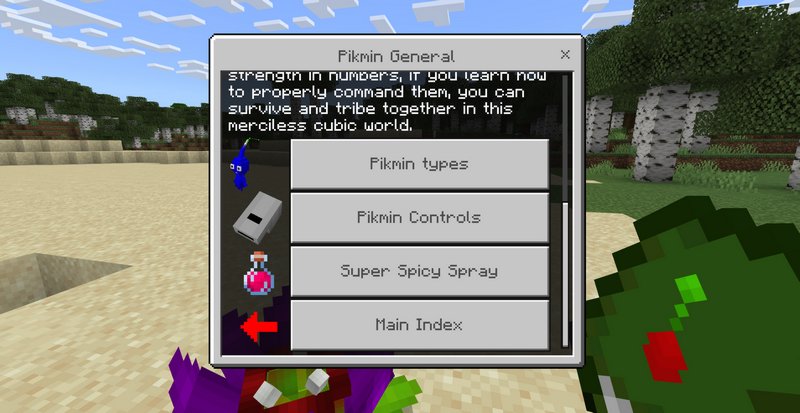 Start your day with Pikminpedia as your gate to explaining everything regarding Pikmin behavior or interaction. Through the intuitive menu choose the topic you want to know more about, and you will be provided with a copious amount of info.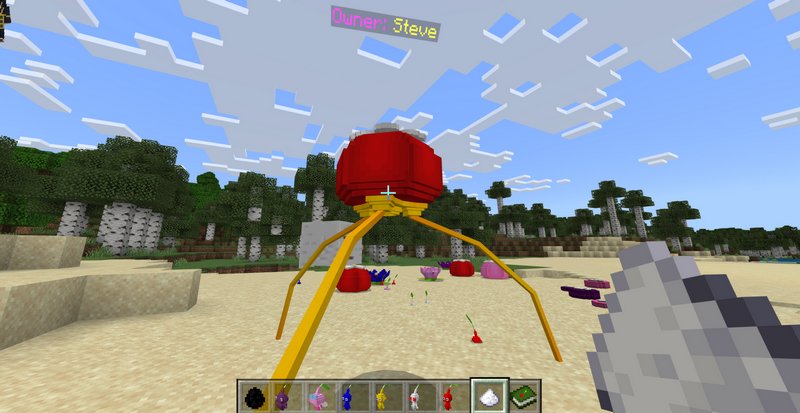 Where to get Pikmin

Onion is the place where Pikmin are born. It is a flower bud-like object that, while stationary, produces Pikmin but can also follow you around like a helicopter. You can find Onions resting in discreet places around the world. Tame the ones you find with sugar. Now you can change their mode between idling and following by tapping on them.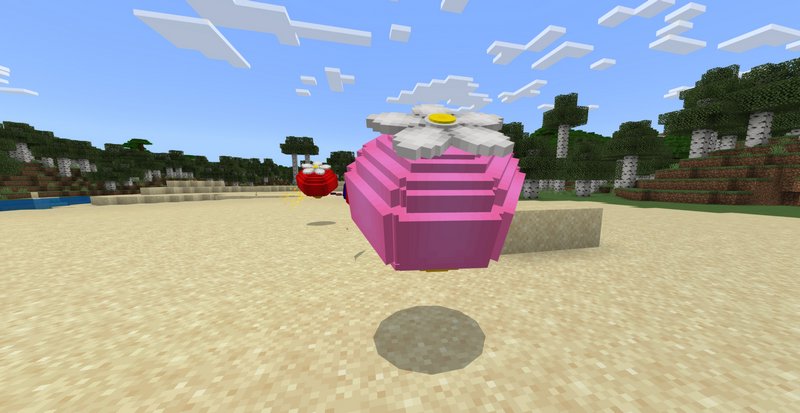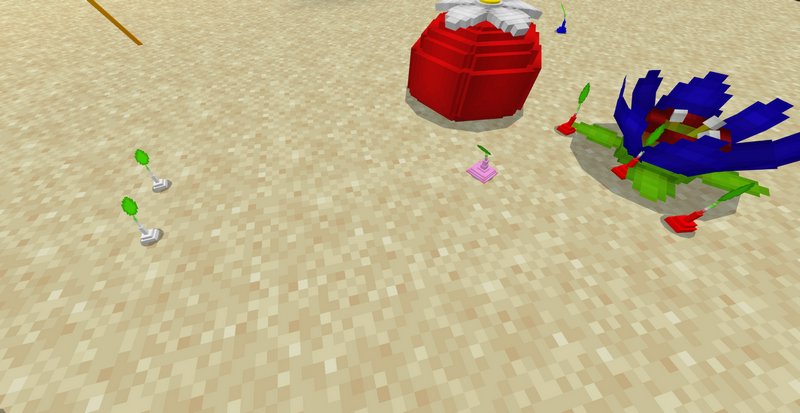 Feed Onions using pellets or crystallized nectar to increase the production of Pikmin. Just place them around the Onion to feed, and for pellets, you need to match the Onion color you're trying to provide.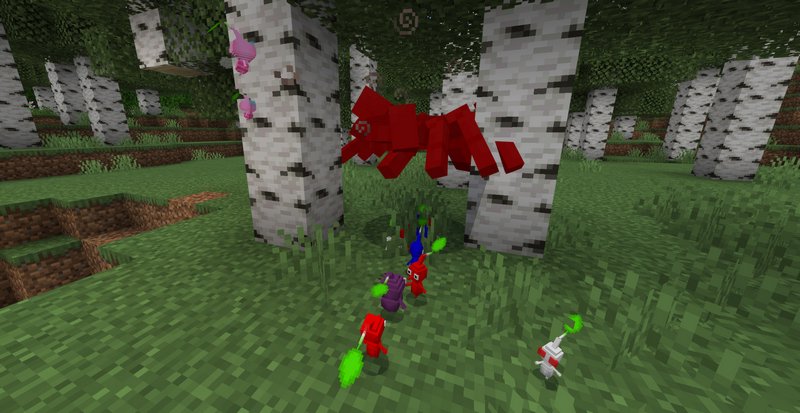 How to control Pikmin

Pikmin have a few modes of operation; the first is Default, and the second one is called Follow. By default, you can throw Pikmin in your inventory, and based on what you are throwing them at, they will perform accordingly. If you throw them at a Creeper, they will attack it. If you then throw them at Gunpowder dropped by the Creeper, they will gather it and bring it to you. If you throw them at a crop, Pikmin will collect it for you.

In Follow mode, they will be alongside you, attacking enemies you attack and automatically collecting blocks around you.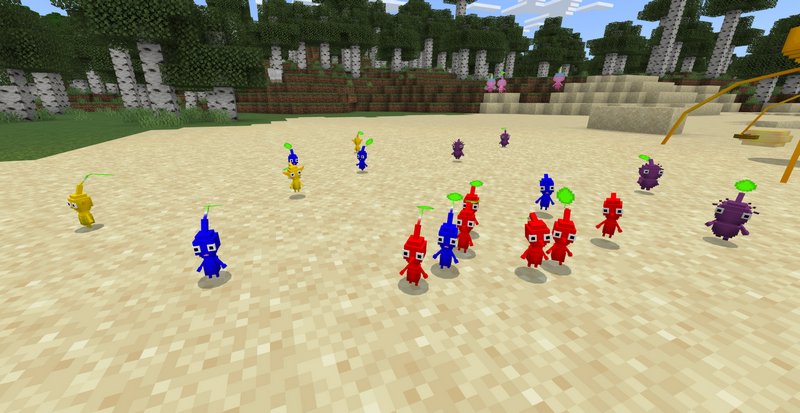 There are six Pikmin types:
Red Pikmin - pretty basic but immune to fire or lava, meaning they can retrieve items from there for you.

Blue Pikmin - is the only type that does not die in water, so they can pick up items from under the water and fight with aquatic mobs.

Yellow Pikmin - those are immune to lightning damage, they emit light and can be thrown much further than others.

White Pikmin - are much faster than the other ones, they are immune to magic damage and deal wither damage themselves.

Purple Pikmin - those can be called tanks because they have additional health, they can also stun targets.

Winged Pikmin - is the only flying Pikmin type.