Ultra farming addon lifts up Minecraft's agricultural effectiveness to a whole another level. Get yourself ready for a new growing season with 15 previously unseen crops, and ways to process them. You'll learn how to create wine, cheese, and sushi in Minecraft Bedrock.

Credits: mind.sh4ke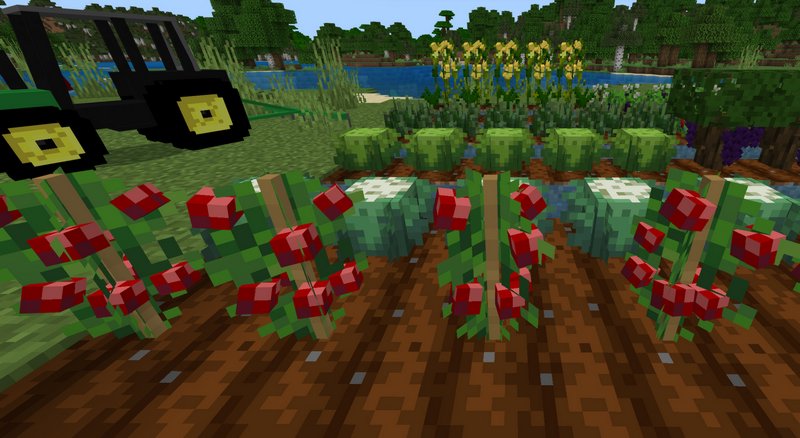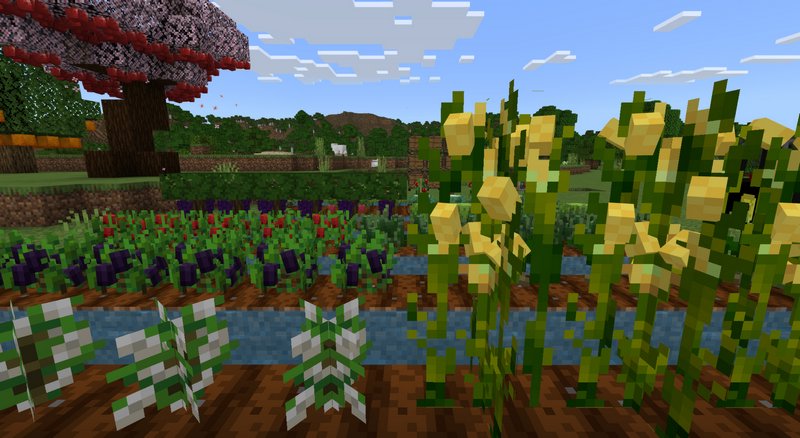 No matter whether new or not, they're grown in the same manner, by putting a seed into a Farmland. Speeding up the farmland creation process will be a Plow tool. Which works like a hoe but does twenty-five blocks at a time.




The list of crops
Cotton

Pepper

Strawberry

Rice

Corn

Sweet Potato

Grape

Cucumber

Eggplant

Lettuce

Tomato

Cauliflower

Onion

Garlic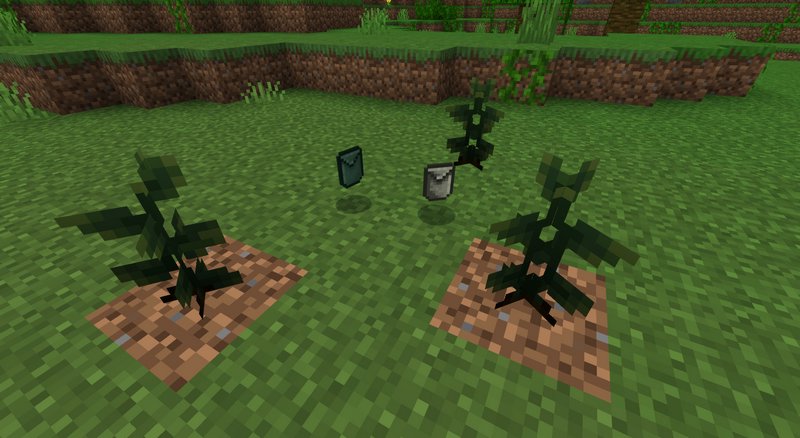 Seeds are to be found in a new variation of grass, which you can observe in the picture above.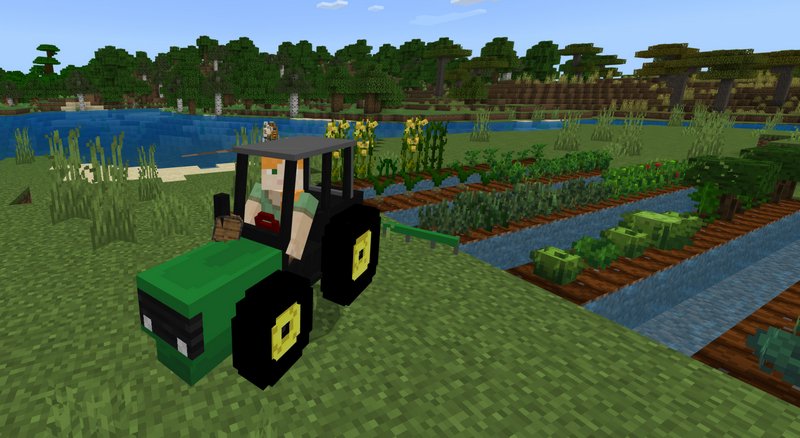 When comes the time to harvest, it's better to use a tractor than do it by hand. Drive over the crops and the tractor will do the work for you.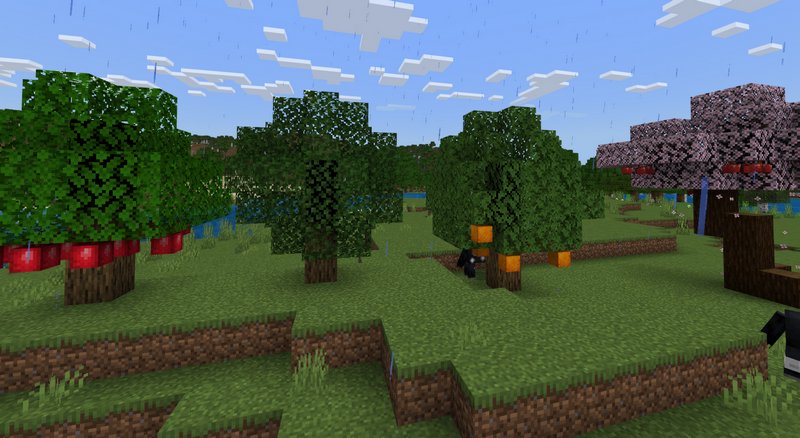 There are four fruit trees, you can grow: apple, orange, olives, and cherries.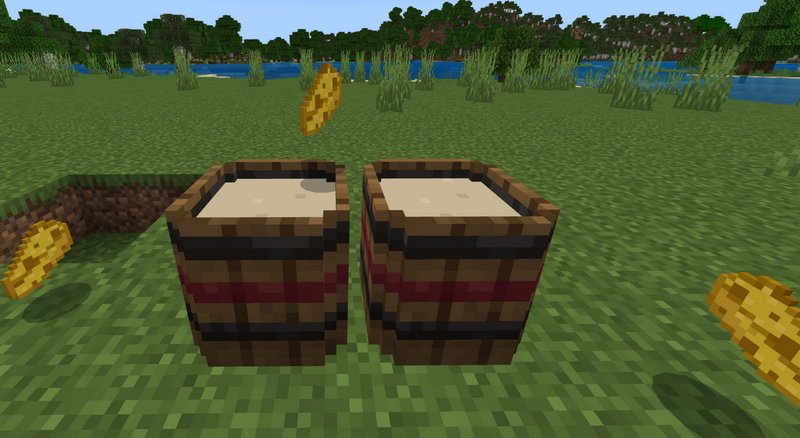 Having a cow will now make sense because milk can be made into cheese. Pour milk into a container and leave it for some time, until all the liquid is drained and you're left with cheese.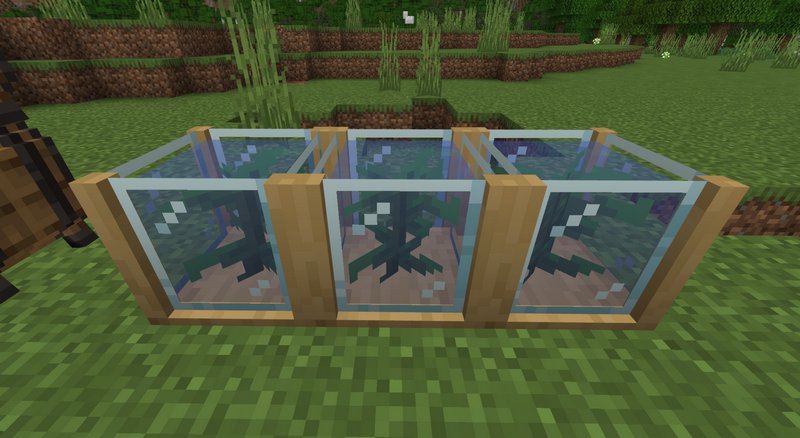 An Algae aquarium allows you to grow them at home.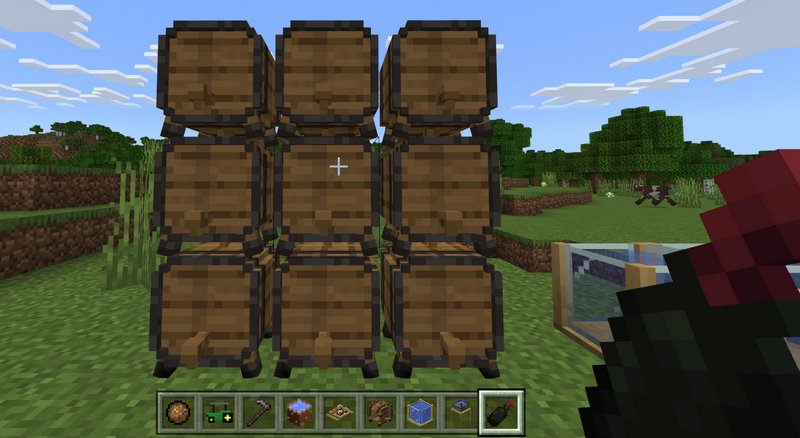 Grow grapes and process them into wine. Put four pieces of grapes into barrels and wait.

How to install addons:

Download the addon straight from your device

Find and open the .mcpack or .mcworld files that you download earlier

Click on it to start importing into Minecraft Pocket Edition

Open the game

Create a new world or edit an existing world

Scroll down to the Add-ons section and select the ones you want to apply

Make sure to enable all "Experimental gameplay" features in Settings

Block Geo Fixer is required

Edited: 17.09.23