Poppy Playtime is a hot indie horror game that could become the next FNAF. Every game of such kind requires a memorable mascot, a monster mainly. In our case, the terrifying creature is called Huggy Wuggy, and it's basically a giant fur toy. Huggy has a deceptively big smile that, at any moment, could turn crooked and angry.

In the recently released version two of the addon, you will oppose Mommy Long Legs, Kissy Missy, and Mini Huggies.

Credits: BendyTheDemon18, Justin N.




Main features:
Jumpscare - is the monster's special ability that instantly kills the player.

Ducking and crawling - Huggy is a pretty big monster, so in order to pass through some areas, it can duck down a bit.

Sprinting - can run faster when chasing a fast target.

Faking dead - Huggy can fake death, trying to leave combat and heal his wounds.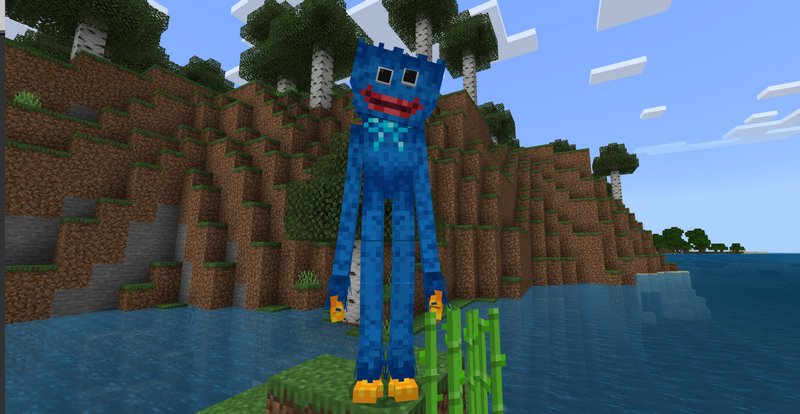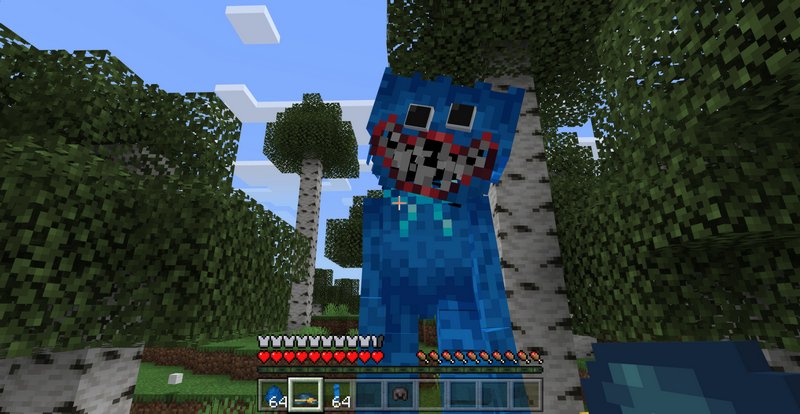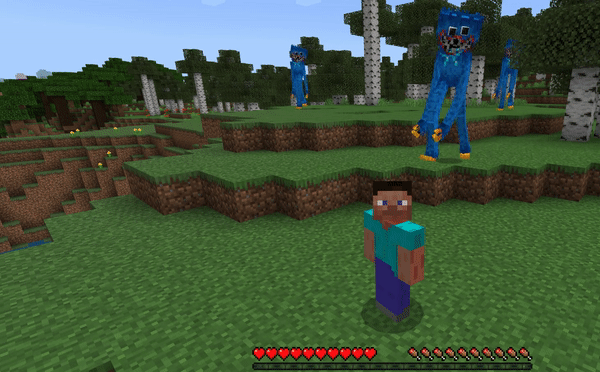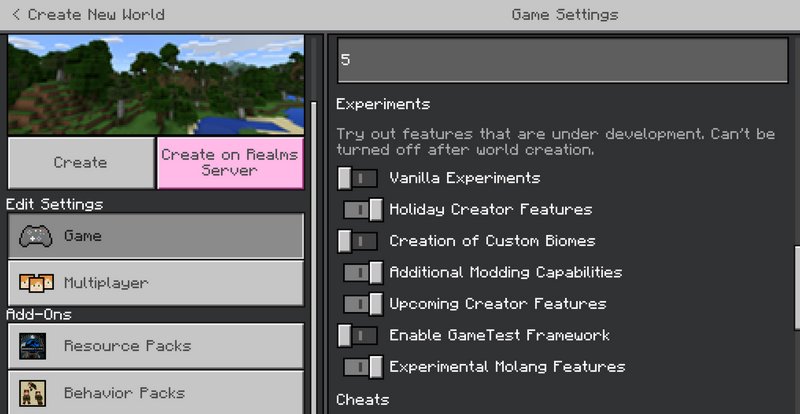 What's new:
You can now Morph into Huggy, inheriting all of his abilities.

Huggy was nerfed a bit.

How to install addons:
Download the addon straight from your device

Find and open the .mcpack or .mcworld files that you download earlier

Click it to import it into Minecraft Pocket Edition

Open the game

Create a new world or edit an existing world

Scroll down to the Add-ons section and select the ones you want to apply

Make sure to enable "Experimental gameplay" in Settings

Edited: 2.02.23