If you'd ever feel unsafe in Minecraft PE - get yourself the newest model of Cyborg Bodyguard. This robotic helper will beat down anyone posing a danger to you. He looks like a regular Steve in a tuxedo, but don't be tricked by his appearance - his reflexes are way quicker than any human being.

Credits: Raboy13



What you need to know:

Cyborg is made of 6 separate parts: a head, two legs, two hands, and a torso.

Power Key is used to turn Cyborg on and off.

Flash Key is a program that needs to be installed on a Cyborg to claim him as yours.

You can have several active Cyborgs accompanying you.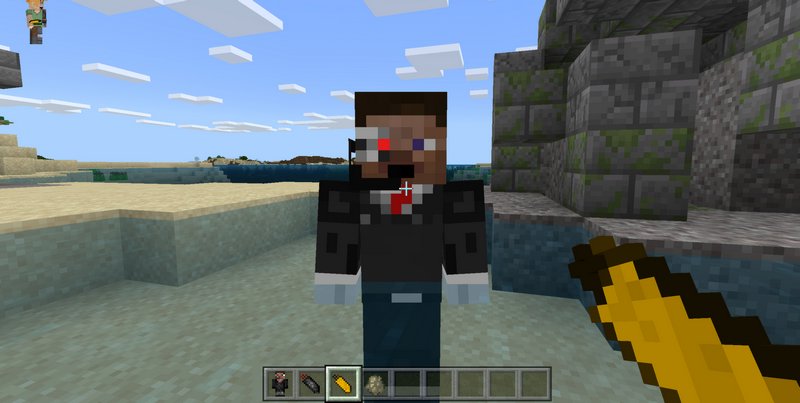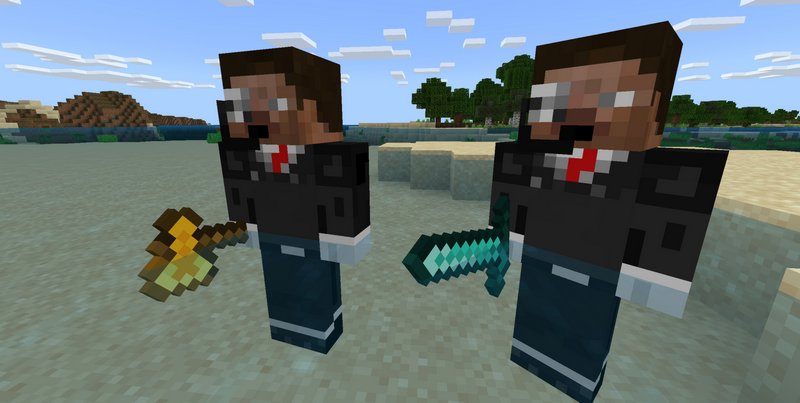 Arm your bodyguard with a nice axe or a sword for even better damage output in fights. Remember to turn off your Cyborg in advance to do that, or he won't take it.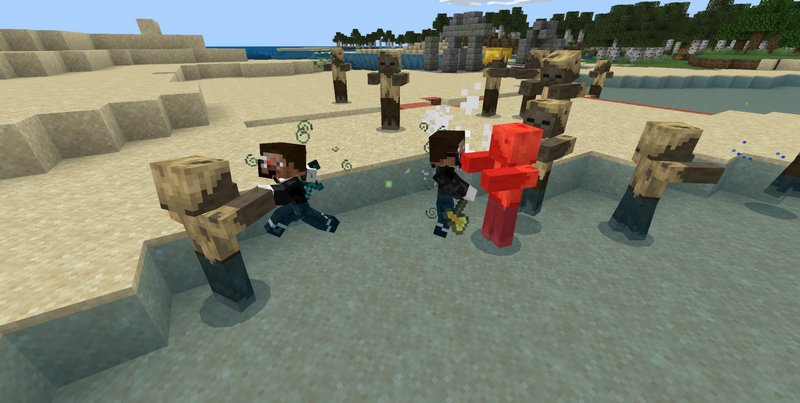 How to craft a Cyborg:
How to install addons:
Download addon straight from your device

Find and open .mcpack or .mcworld files that you download earlier

Click it to import into Minecraft Pocket Edition

Open the game

Create a new world or edit an existing world

Scroll down to Add-ons section and select the ones you want to apply