This addon adds several animated items that can be used as a cosmetic in MCPE. It operates as a resource pack that allows you to choose one cosmetic item to use. The items are mostly capes with animations, sometimes particles, but it also includes some unusual to the game cosmetics too. For example, how about putting diabolic waving wings on the back of your character? Or maybe you like more an explosive cape - that literally explodes when you receive damage.

Credits: ambient



Main features:

Speed Cape - measures your character's speed.

Creeper Cape

Lunar Client Chroma Cape - an RGB cape for a true gamer.

Nether Portal Cape - made from a piece of Nether Portal.

Hearts Cape - measures your health.

TNT Cape - explodes on your back.

Client Totem Cape - glows when a player takes damage.

Animated Armor - glowing effect on Armor Sets.

Halo - you're an angel now.

Dragon Wings - too small to fly.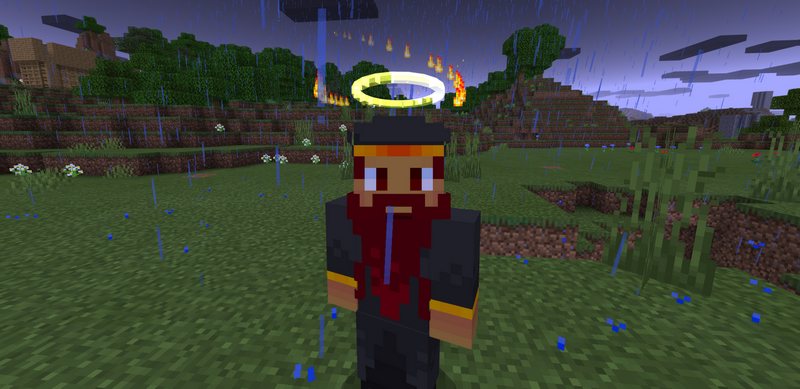 Video:
How to install addons:
Download addon straight from your device

Find and open .mcpack or .mcworld files that you download earlier

Click it to import into Minecraft Pocket Edition

Open the game

Create a new world or edit an existing world

Scroll down to Add-ons section and select the ones you want to apply