The addon adds Iceologer into Minecraft PE - he may lose to glowing squid in the poll, but he won our hearts. This mob has really unique powers that change the game gameplay-wise. Iceologer uses the powers of ice and snow to create ice lumps above his target's head and then smashing it. Iceologer belongs to the illager type of mobs, it will spawn at a night time in cold biomes.

Credits: Panedwards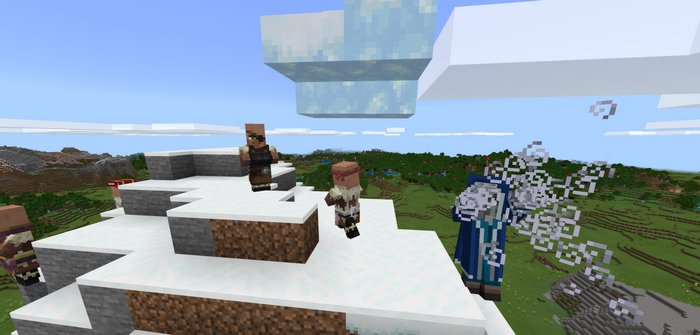 How to install addons:
Download addon straight from your device

Find and open .mcpack or .mcworld files that you download earlier

Click it to import into Minecraft Pocket Edition

Open the game

Create a new world or edit an existing world

Scroll down to Add-ons section and select the ones you want to apply

Make sure to enable "Experimental Gameplay"