Siren Head addon adds a fictional creature into Minecraft PE that's supposed to scare you. The monster was created by an artist Trevor Henderson - it's a humanoid creature of abnormal size, that has two sirens on its head. Siren Head replays the records of a friend's voice to lure the victim. You'll be able to fight the Siren Head in MCPE using this addon.

Credits: BendyTheDemon18



Main features:

Siren Head - you can meet him in the taiga biome at night or spawn manually. The only way to defeat him is a powerful ranged weapon.

Cartoon Cat - another hostile creature created by Trevor Henderson.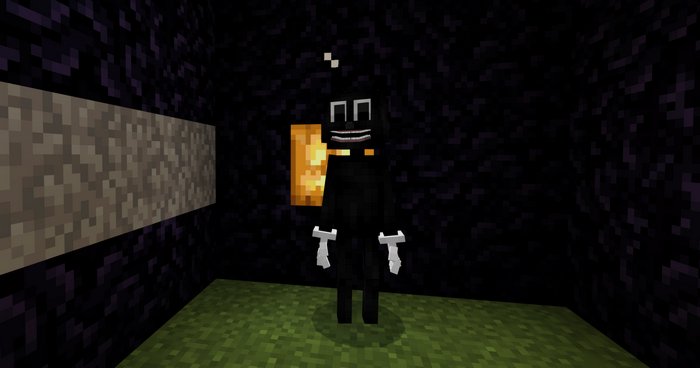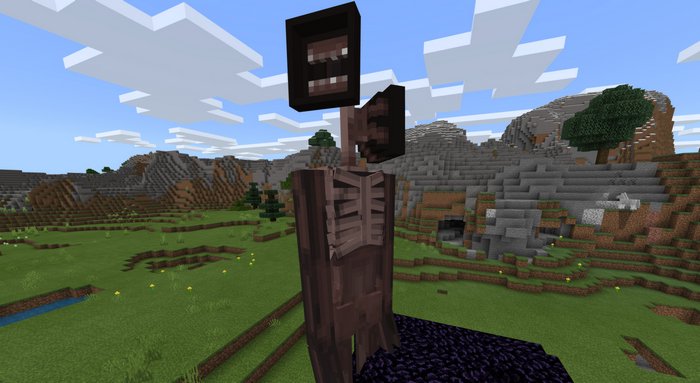 How powerful is Siren Head?
Health: 8000

Damage: 40

Height: 17 blocks

Will attack players and villagers

Has a knockback effect on hits

He is almost invisible in a nighttime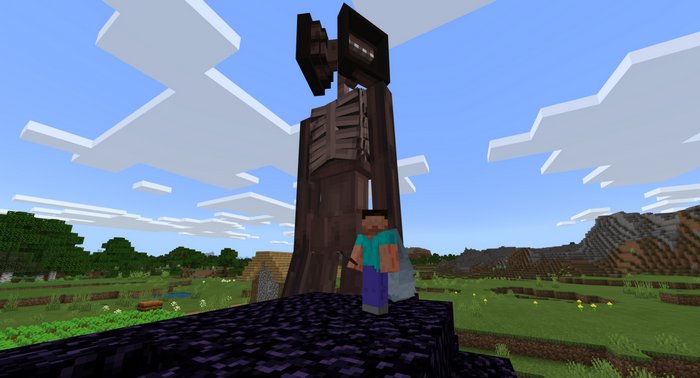 Video:
How to install addons:
Download addon straight from your device

Find and open .mcpack or .mcworld files that you download earlier

Click it to import into Minecraft Pocket Edition

Open the game

Create a new world or edit an existing world

Scroll down to Add-ons section and select the ones you want to apply

Edited: 11.09.21