I think everyone would agree that Ninjas are cool, and now you can become one in Minecraft PE. What makes them cool is how sneaky they are and skilled in the assassination. Their weapon was particularly designed to make silent kills, and you'll be able to get yourself the most iconic ones - shuriken, katana, and kunai.

Credits: HebertRD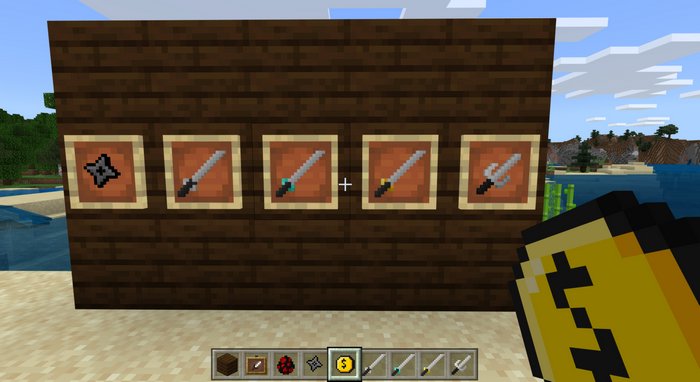 How to get Ninja's weapons

You need to find a village with Ninja Trader that can sell you weapons for coins. You can collect those coins by killing Ninjas. To trade with a villager on Android and iOS, you may need to press the "Sneak" button first, and only then tap on him. Another way of getting new items - is to use commands that are shown on a screenshot below.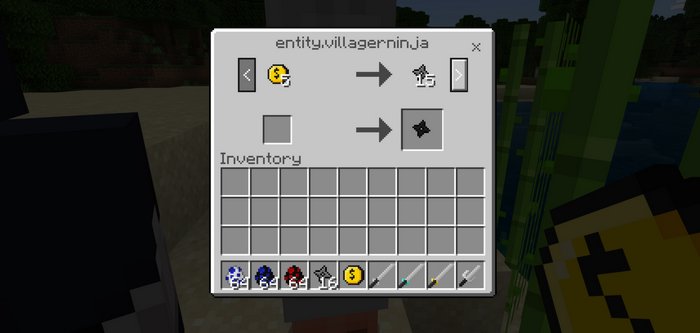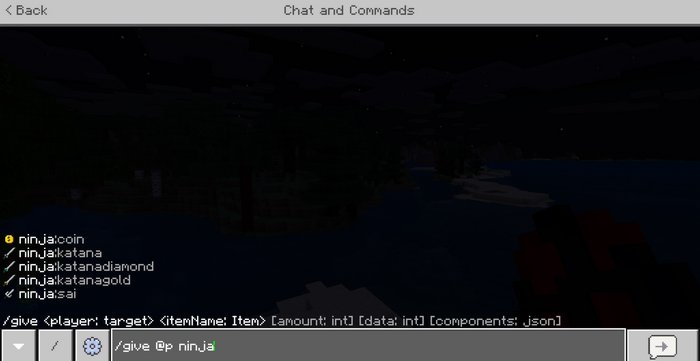 Video:
How to install addons:
Download addon straight from your device

Find and open .mcpack or .mcworld files that you download earlier

Click it to import into Minecraft Pocket Edition

Open the game

Create a new world or edit an existing world

Scroll down to Add-ons section and select the ones you want to apply

Make sure to enable "Experimental Gameplay"