A lot of items in Minecraft PE cannot be crafted in a normal way, but this addon solves the problem. Custom crafting recipes for every non-craftable item will be added into the game - a total of 35. The only exceptions are Totem, Saddle, Horse Armors, Saplings, Obsidian, and Podzol. A very convenient addon considering how rare some of the items are to obtain.

Credits: Vechrozilator



What items you'll be able to craft:

Obsidian

Chainmail Armor

Shroomlight

Trident

Elytra

Magma Block

Bedrock

Dead Bush

Grass

Tall Grass

Fern

Large Fern

Nether Sprouts

Seagrass

Waterlily

Steve Head

Zombie Head

Creeper Head

Skeleton Skull

Wither Skeleton Skull

Dragon Head

Spawn Eggs

Lab Table

Element Constructor

Compound Creator

Material Reducer

Barrier

Command Blocks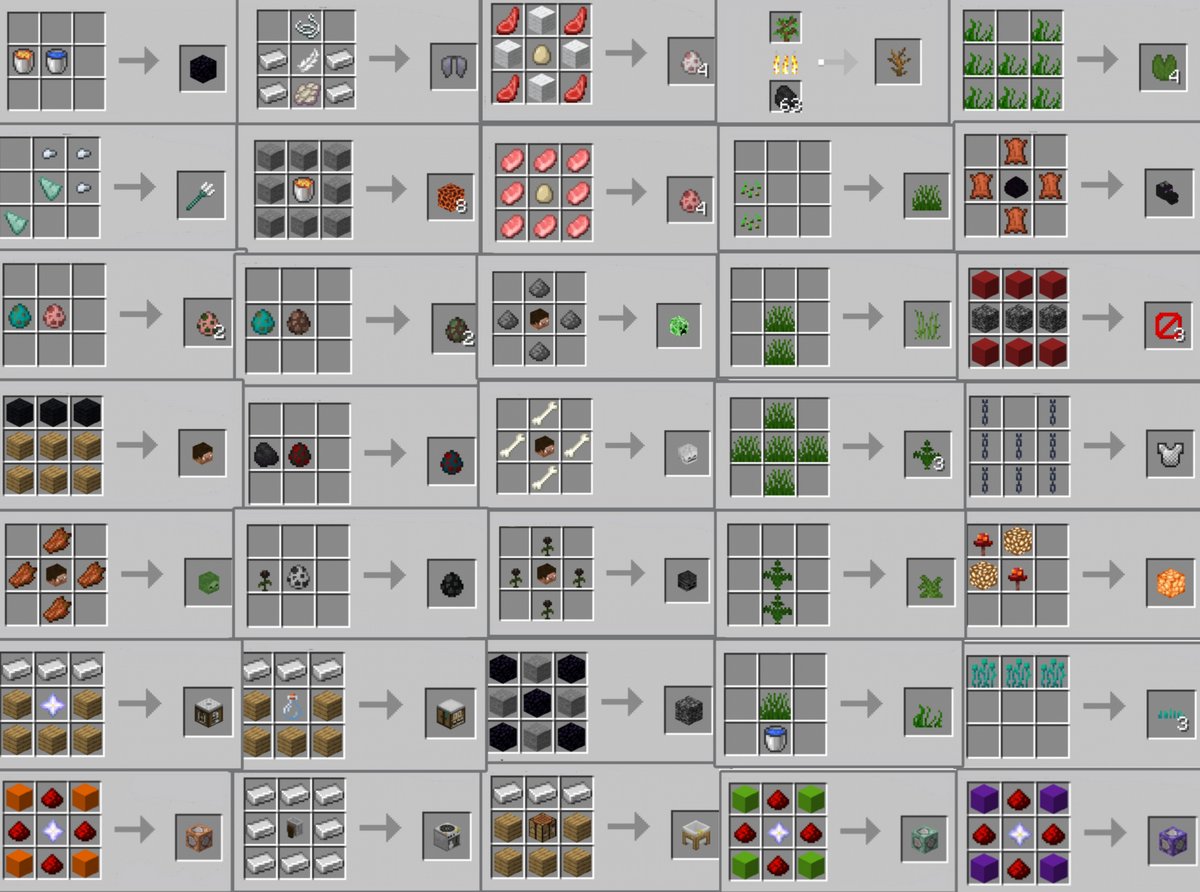 How to install addons:
Download addon straight from your device

Find and open .mcpack or .mcworld files that you download earlier

Click it to import into Minecraft Pocket Edition

Open the game

Create a new world or edit an existing world

Scroll down to Add-ons section and select the ones you want to apply

Make sure to enable "Experimental gameplay" in Settings

Edited: 19.07.21
Reason: You can now craft Wither Rose, Big Dripleaf, Small Dripleaf, Azalea, Flower Azalea, Spore Blossom, Axolotl Spawning Egg, Deepslate Ores, Copper Ore.