There are very few animals in Minecraft PE that can be domesticated, but you can fix that. Domestic Pets is an addon that adds dogs, birds, and other animals that a player can domesticate. You'll find this addon extra appealing if you're a dog person. The major part of the new animals is different dogs breed. Every new mob can be found by you casually. The best places to look for them are plains or forests. Addon allows you to organize a resting spot for your pet - it can be a cage or a sleeping bag.

Credits: Gabriel Castro



Main features:

All dogs can be tamed using a Dog Biscuits.

Dalmatian

Dachshund

Boxer

Cocker

German Shepherd

Poddle

Doberman

Labrador

American Akita

Rottweiler

Chow-chow

Siberian Husky

Cane Corso

Bloodhound

Bull terrier

Golden Retriever

Sheepdog

Yorkshire

Chihuahua

Fox Terrier

Collie

St Bernard

Bernese

Pug

Beagle

Rabbits can be tamed using carrots!

Hedgehogs can be tamed using rodent food!

Ferrets can be tamed using Bread.

Turtles can be tamed using a fish lure.

Parrots can be tamed with sunflower seeds.

Goldfish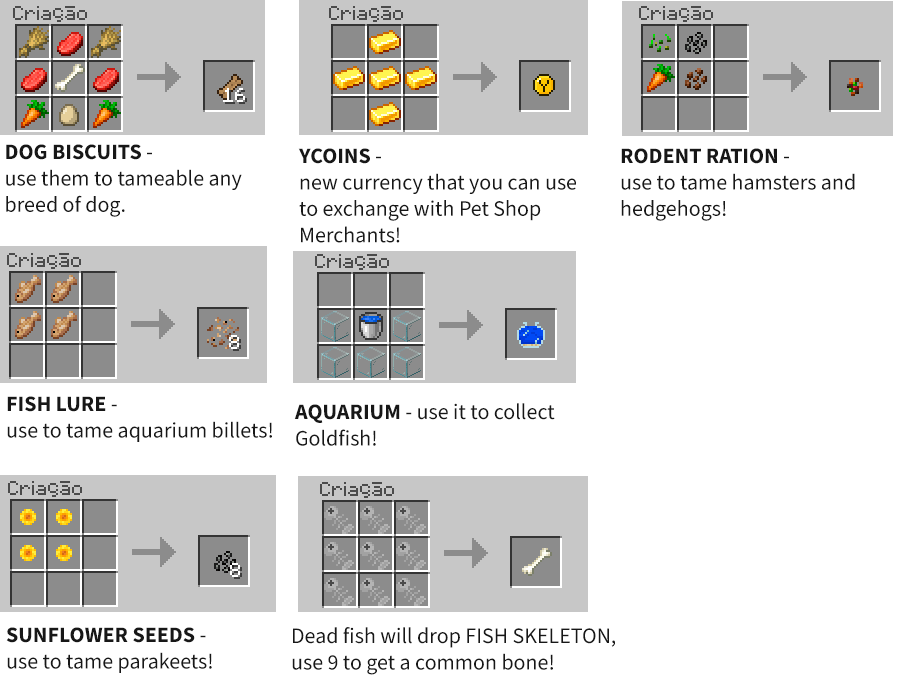 You can get all items at once by typing the following command - /give @p domestic:



When it comes to the functionality of the pets, most of the time, they will just follow you. Some of the larger animals, like dogs, will be able to protect you in case of danger. Dogs can die in the process of fighting for you. In that case, it will drop a tomb that you can place anywhere to pay respect for a friend.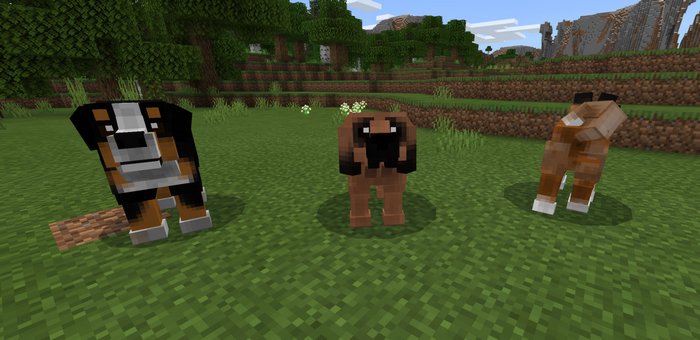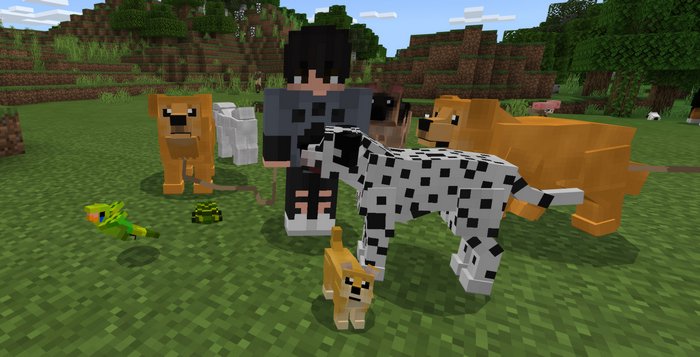 How to install addons:
Download addon straight from your device

Find and open .mcpack or .mcworld files that you download earlier

Click on it to start importing into Minecraft Pocket Edition

Open the game

Create a new world or edit an existing world

Scroll down to Add-ons section and select the ones you want to apply

Make sure to enable "Experimental gameplay" in Settings