Raptors Project is an addon for MCPE that features two dinosaur species: Velociraptor and Protoceratops. Those ancient reptiles can be tamed or cause you a lot of problems. Each species naturally spawns in different biomes due to their hostility to another kind.

Credits: o seu velho amigo TNT .



Main features:

Velociraptor mongoliensis - can be seen in deserts or savannahs. You want to look for a single creature if you want to tame. When there is a pack of Velociraptors they will probably see you as prey. It can be tamed using Rabbit stew or Cooked Mutton.

Velociraptor osmolskae - another kind o Velociraptor that can be found in Savannah. You can breed them with Velociraptor mongoliensis to create a much superior animal.

Protoceratops - a peaceful desert creature. Protoceratops and Velociraptor do not get along well with each other. It can be tamed using Beetroot soup.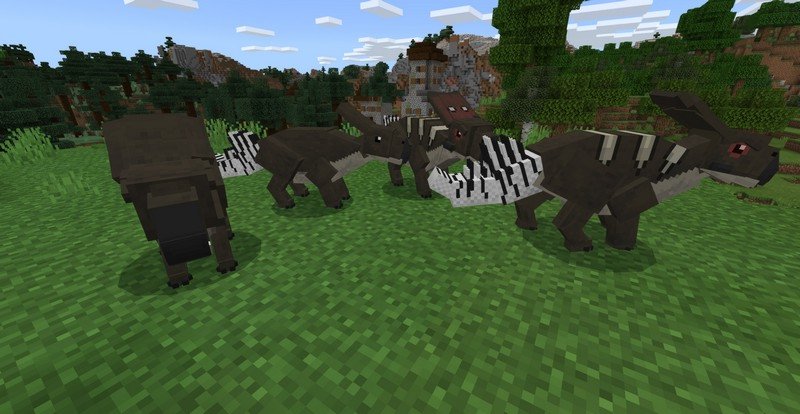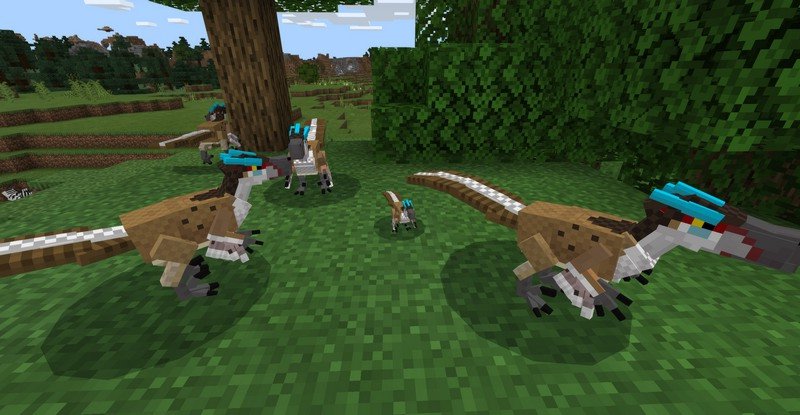 How to install addons:
Download addon straight from your device

Find and open .mcpack or .mcworld files that you download earlier

Click it to import into Minecraft Pocket Edition

Open the game

Create a new world or edit an existing world

Scroll down to Add-ons section and select the ones you want to apply