The variety of food in Minecraft is far from perfect, but you can fix it. Your daily in-game ration probably consists of any kind of meat and maybe some vegetables. You can survive by eating such food, but where are the actual dishes? The Many Food addon adds fifty kinds of new dishes into MCPE, for all cooking enthusiasts out there. Some cooking even involves two or three steps of preparation.

Credits: GABRIEL0207250



Main features:

Bacon

Cooked Bacon

Boiled Egg

Cheese

Sliced Cheese

Sliced Ham

Knife

Chocolate

Toast Bread

Hot Snack

Sanduiche

Berries Pie

Apple Pie

Ribs

Cooked Ribs

Cup

Apple Juice

Berries Juice

Chocolate Milk

Fish Soup

Seed F

Fruit Bush Block (this block drops all the fruits of the addon)

Fruits

New Juices

Mold

Raw Honey Muffin

Honey Muffin

Raw Chocolate Muffin

Chocolate Muffin

Mold Panettone

Candied Fruit

Raw Fruit Panettone

Fruit Panettone

Raw Chocolate Panettone

Chocolate Panettone

Honey Candy

Chocolate Candy

Coconut Candy

Fruit Salad

Carrot Soup

Coconut Water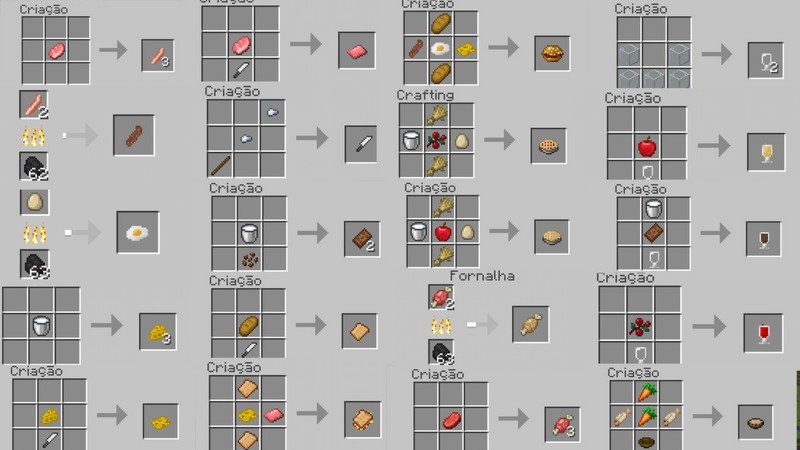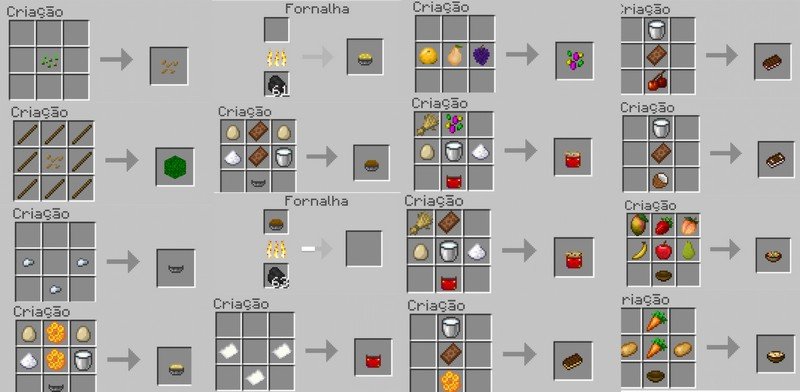 How to install addons:
Download addon into your device

Find and open .mcpack or .mcworld files that you download earlier

Click on it to import into Minecraft Pocket Edition

Open the game

Create new or edit an existing world

Scroll down to Add-ons section and select the ones you want to apply

Make sure to enable "Experimental Gameplay"