Five Nights at Freddy's - is an extremely popular horror game series where you have to deal with possessed animatronics. You're playing as a night guard that was hired to watch for some local pizza restaurant. In the next couple of days, you will discover that you're not the only living creature out there, and you have to survive for the next five days. As for this particular add-on, called FNAF Universe, it will add mobs from the original games - known as animatronics.

Credits: ADAMTAYLOR08



Main features:

Nightmare chica and cupcake

Nightmare bonnie

Nightmare foxy

Nightmare

Nightmare fredbear

Jack o bonnie

Freddles

Freddy

Freddy without head

Foxy

Bonnie

Chica

Toy chica

Nightmarrione

Freddy

Nightmarefreddy

Withered Bonnie

Shadow bonnie

Mangle

Baby

Funtime freddy

Plushtrap

Toy freddy

Toy bonnie

Puppet

Mangle

Withered freddy

Withered bonnie

Withered foxy

Withered chica

Fnaf 1

Fnaf 2

and more...


You can't do much with animatronics, except kill them. As for what I know, they won't spawn naturally and will not drop any loot. The addon is advised to the fans of the FNAF universe, though. The models of the monsters are well made, and there are almost all of them from the whole game series.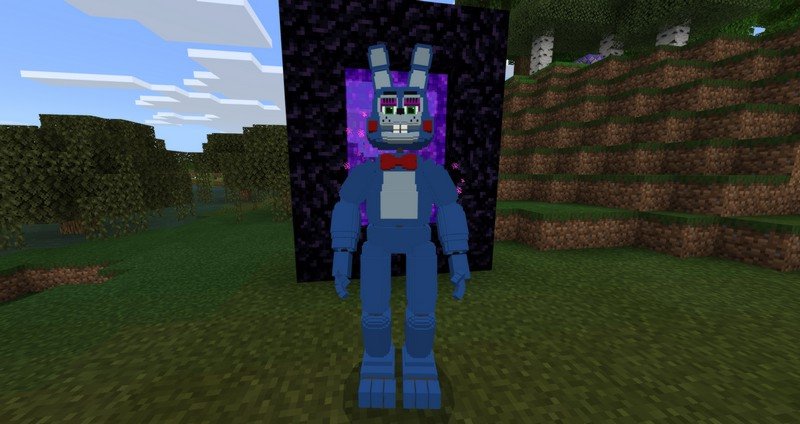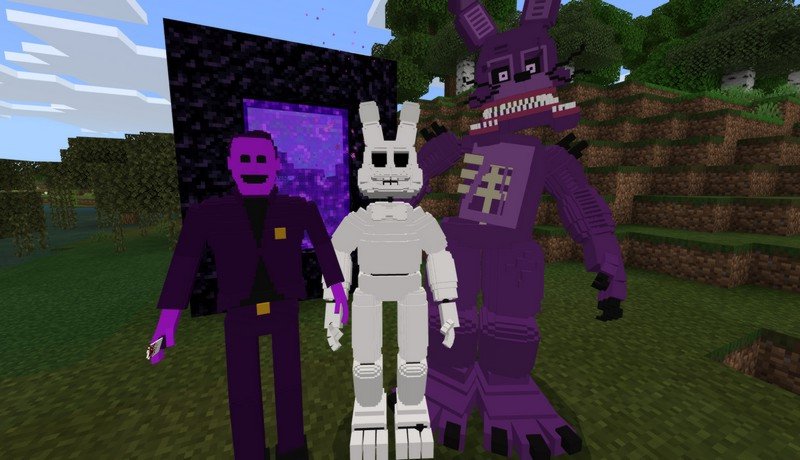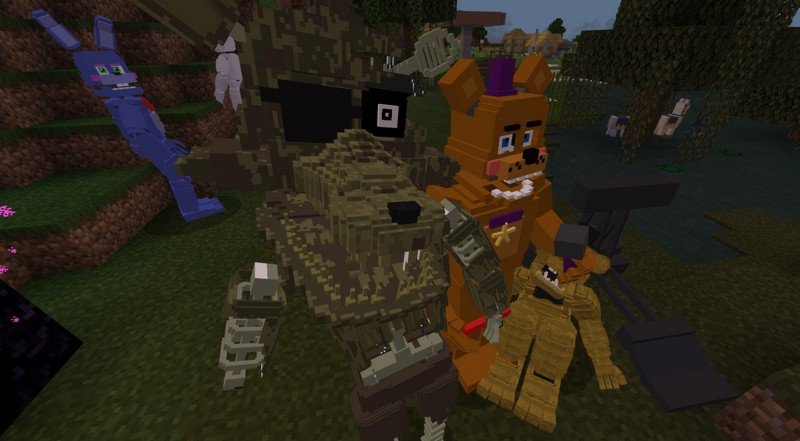 How to install addons:
Download addon into your device

Find and open .mcpack or .mcworld files that you download earlier

Click on it to import into Minecraft Pocket Edition

Open the game

Create new or edit an existing world

Scroll down to Add-ons section and select the ones you want to apply