A Wooden Wheels addon for Minecraft PE 1.11.4, will ease your life of wandering around the world. In the middle ages, you wouldn't need gasoline to travel long distances. You would probably use a carriage and a horse instead, to make your trip more cost-efficient at the times, when gasoline didn't even exist. The mod develops the idea of wooden vehicles, even adding working cars that do not require fuel to move.

Credits: AREXON



Main features:

Car - a small wooden vehicle for one person, put in a wooden key to start the engine, to use a trunk apply a chest to it.

Big Wheels - still wooden, but bigger and faster version of the car, works better on the plain surface.

Kart Box - used for transportation reasons, a chest needs to be applied to it first, must be attached to the car or the carriage.

Carriage - a one horsepower vehicle, must be attached to a donkey, you can use it to transport another player or a chest.

Wheelchair - very slow vehicle, perfect for Bran Stark.

Tree Stump - simply a piece of wood with wheels.

Ores Generator - ores duplicator, hold a desirable ore in your hand and make a long tap to make a duplicate.

Wood Cutter - Planks = 10 Signs, Stairs = 1 Slab, Slab = 1 Trapdoor, Trapdoor = 4 Buttons

Lucky Box - destroy it using an ax to get something good.

Custom Crafting Table - used to craft vehicles.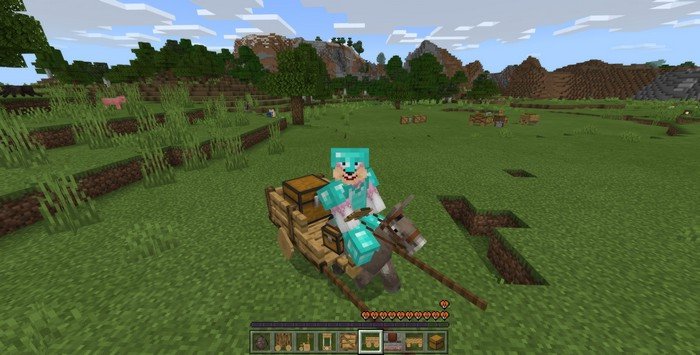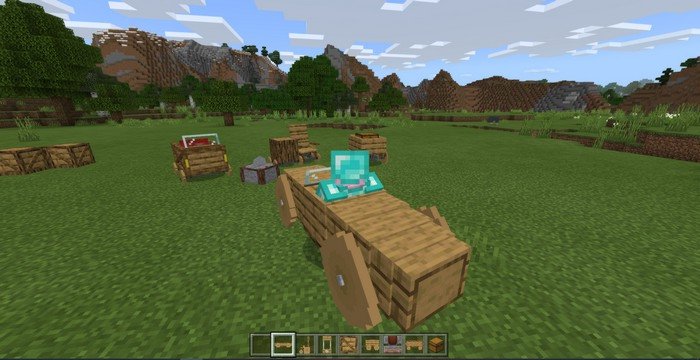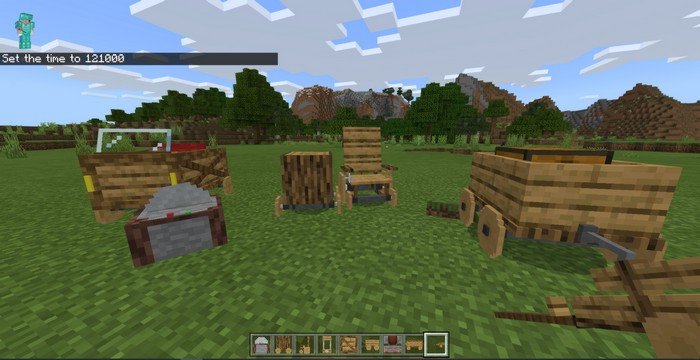 How to install addons:
Download ES File Explorer

Using ES File Explorer go to the Downloads folder on your device

Find .mcpack or .mcworld files that you download earlier

Click it to import into Minecraft Pocket Edition

Open the game

Create a new world or edit an existing world

Scroll down into Add-ons section and select the ones you want to apply