Become a part of Avengers team, gather all Infinity stones, and try to defeat Thanos in this crazy Minecraft and Endgame crossover. The most iconic characters of the MCU has become mobs within the game to fight crazy titan. All of them retained their abilities, but it's still cannot match the power of the Infinity Gauntlet. It is a final chapter of the story, and you is the only one, who can restore the balance in the universe. You can install this mod, to get a better working version of Captain America's shield and Thor's hammer - Mjolnir.

Credits: MRMINECHEST, JEBR Gaming



Main features:

Infinity Gauntlet - equips into shields slot.

Infinity Stones - each grants unique power, but it will work only if Infinity Gauntlet is equipped.

Quantum Suit - used to travel through the quantum realm.

Captain America's shield - can be thrown to deal damage, but won't come back to you automatically.

Tesseract - a powerful artifact.

Eye of Agamotto - a powerful artifact.

Thanos, Red Skull - villains

Avengers team from the movies including the most iconic characters: Captain America, Iron man, Thor, Guardians of the Galaxy, Doctor Strange, Spiderman, and others.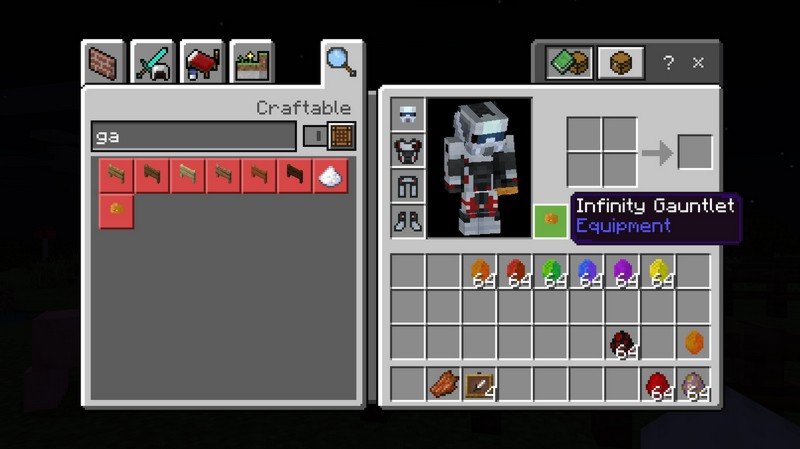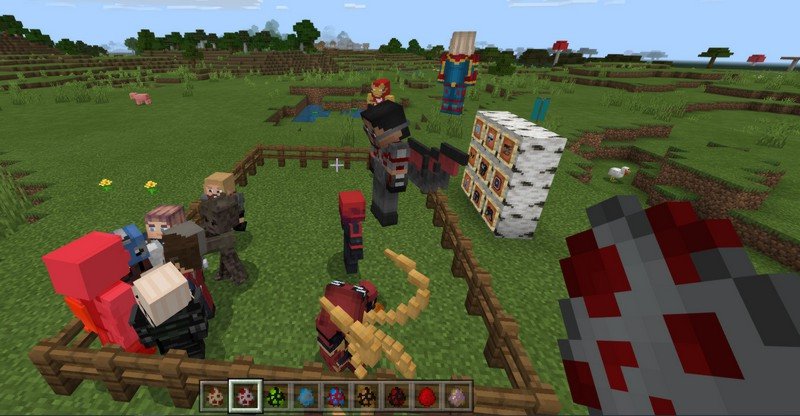 How to install addons:
Download addon into your device

Find and open .mcpack or .mcworld files that you download earlier

Click on it to import into Minecraft Pocket Edition

Open the game

Create new or edit an existing world

Scroll down to Add-ons section and select the ones you want to apply