MCPE Master is a unique app for Minecraft PE 1.13.1 that allows you to automatically install mods and maps. Unlike the other launchers, it not only helps you with the modification of the game but has unique functions, which can be used directly from the game. Here are a few examples of such possibilities: you can change your gamemode, turn on the XRay mode and even add blocks to your inventory.



Main features:

Invincibility

Fly

Sprint

Change Weather

Time change

Show HP

Mini Map

Too many items

Redstone

Rapid build

Morph

MCPE Mods

MCPE Maps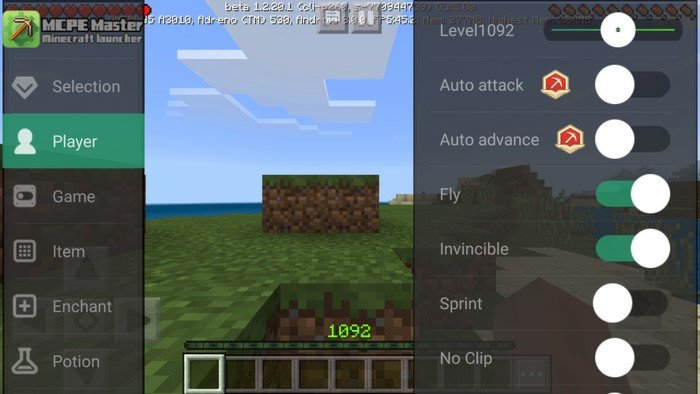 Here I'm using some of the MCPE Master's most valuable options, I've changed the character's level from 1 to 1092 and turned on Flight and Invisibility in Survival mode.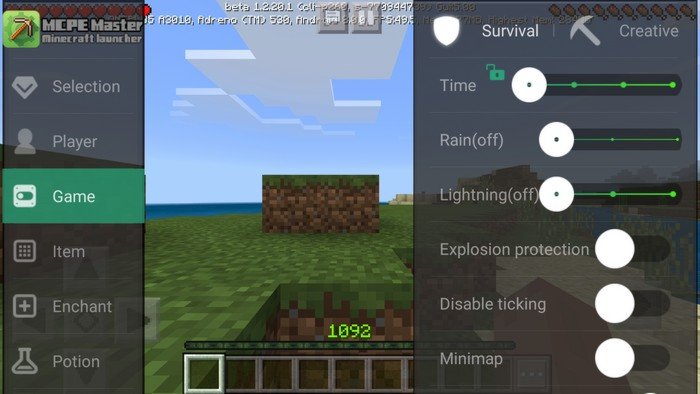 You can reach the control panel by tapping on the M button on the screen. After that, you can switch between the numerous tabs and choose what to activate.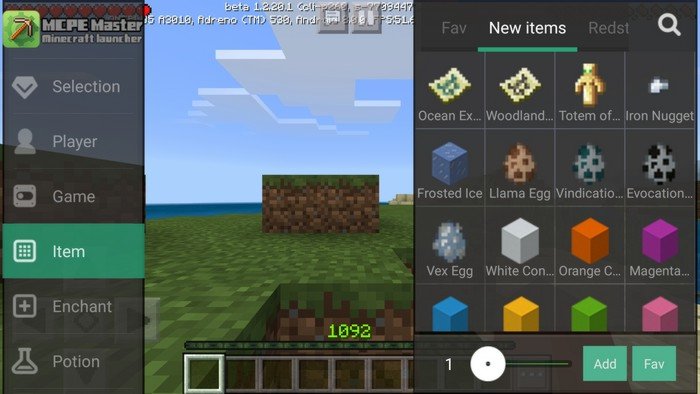 This is basically the functionality of the TooManyItems, you can add yourself any block in any quantity. It will also work with items that were added by mods, and there is no need to switch to Creative mode. Some things are paid in MCPE Master, there are a bunch of premium maps, skins, etc., which can be received only through in-app transactions.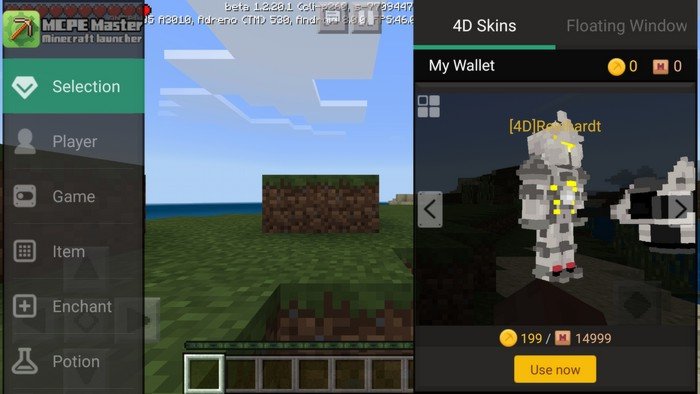 How to install:
Download and run .apk file below

Be sure that BlockLauncher and Minecraft are of the same version

Enable app installs from Unknown sources in Settings, if needed