Become a firefighter, a member of the noble profession that helps to save peoples lives. Fires are a common thing in Minecraft forests and so it means, somebody needs to fight them, by making the dance of rain or using firetruck and water. You will be given all the necessary equipment to effectively eliminate all kinds of fire: armor, water balloons and a truck.

Credits: MyoHtet



Main features:

Fire truck need to be unlocked with a key before it can be driven.

Truck can transport up to 3 men crew.

It has a trunk which can be unlocked using Inventory key (blaze rod).

Firefighter armor (replaces Chainmail armor) will save you from a fire.

Use Ball of Water (Snowball) to extinguish a fire.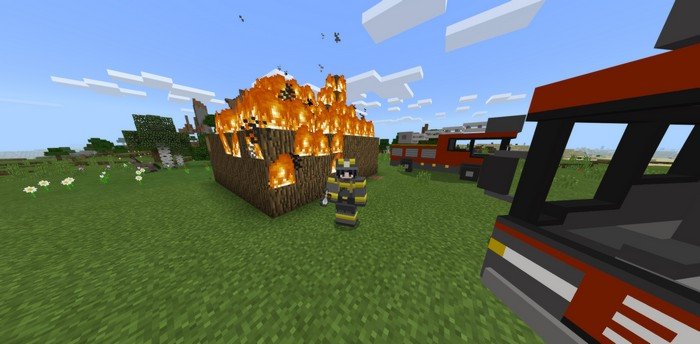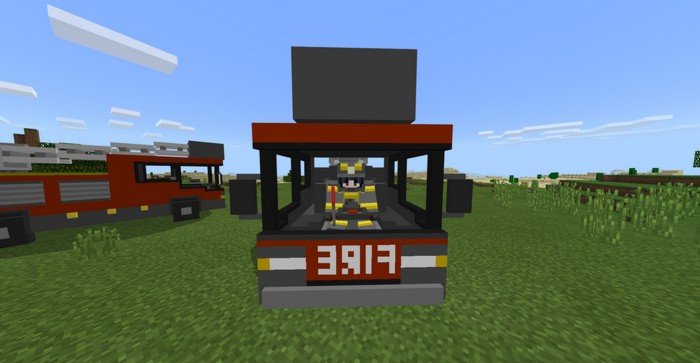 How to install addons:
Download addon into your device

Find and open .mcpack or .mcworld files that you download earlier

Click on it to import into Minecraft Pocket Edition

Open the game

Create new or edit an existing world

Scroll down to Add-ons section and select the ones you want to apply