Mod allows you to build a sentry and a dispenser from the Team Fortress 2. If you've ever played TF2, you would know the usefulness of the items: sentry is autonomous defence turret, that shoots fast and as for dispenser - it will automatically heal you, when you stand beside it. To build those items, you firstly need to set a toolbox on the ground and then apply on it: lapis lazuli to build a sentry or rose red dye to build a dispanser. Set a bunch of these mechanism around the perimeter of your house to create an ultimate defence.

Credits: Rexiar



Main features:

Toolbox replaces shulker.

Dye toolbox using lapis lazuli to make a sentry.

Dye it rose red to make a dispenser.

Dispenser shoot arrows to heal you and all peaceful creatures.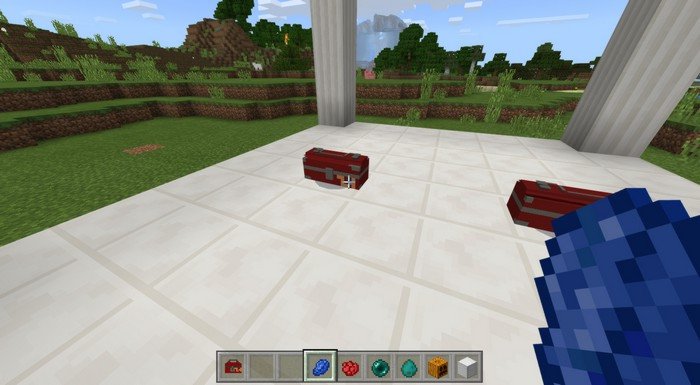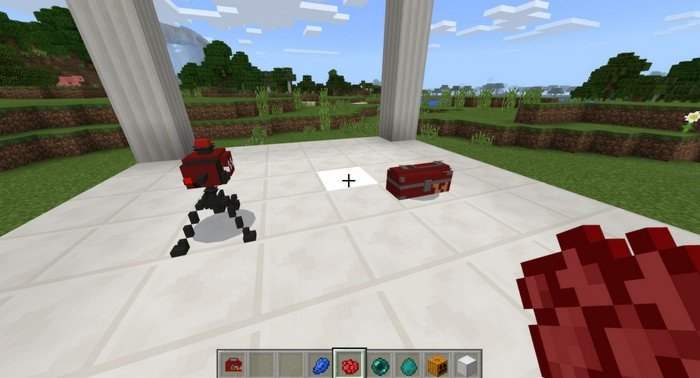 How to install addons:
Download addon into your device

Find and open .mcpack or .mcworld files that you download earlier

Click on it to import into Minecraft Pocket Edition

Open the game

Create new or edit an existing world

Scroll down to Add-ons section and select the ones you want to apply