The Lively villagers addon carries out an update to the stale villagers' system in Minecraft PE. Let's start with the talk about what's wrong with current dwellers. They have no personality and differences apart from the clothing they wear. You can't interact with them in any way besides trading. Due to those issues, there is no way to build a personal bond with a villager. Now let us see how the addon addresses the mentioned issues.

Credits: ShowdownMan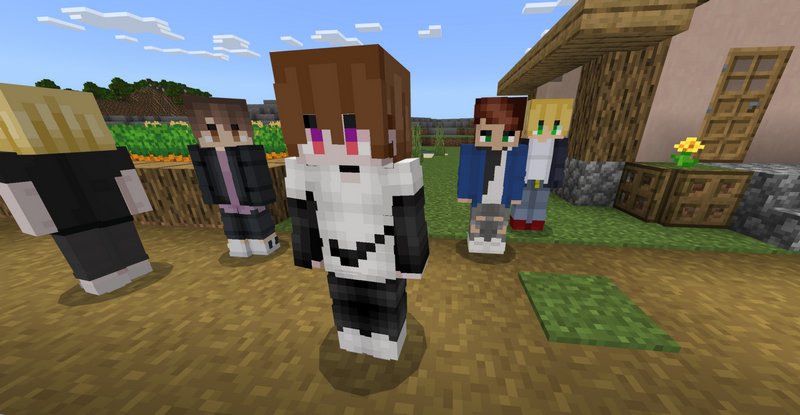 Right off the bat, we can see a division for male and female body types within villagers. Each now how a name, a unique face, and clothing that adds to their individuality.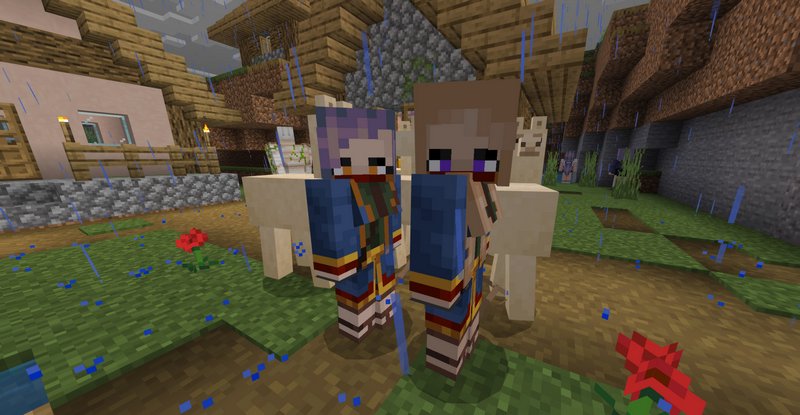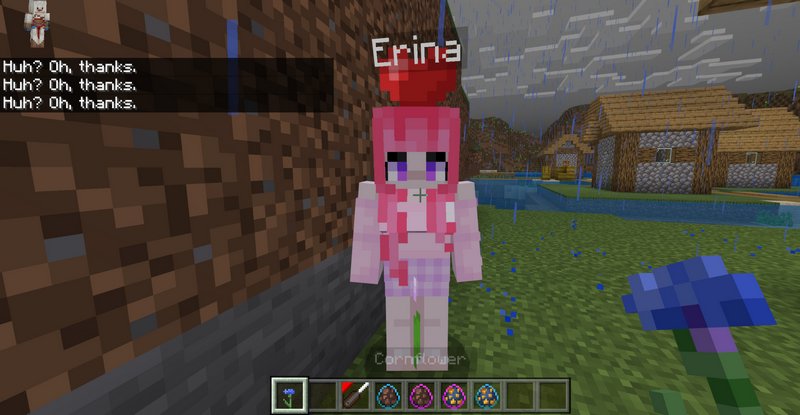 The ability to tell them apart is a really meaningful change when you consider that you can now build relationships with them. Interact with a villager to open the dialogue menu. By speaking to them, you can increase your relationship level and open new options. Bestow gifts to up your relationship even quicker but consider the person's taste.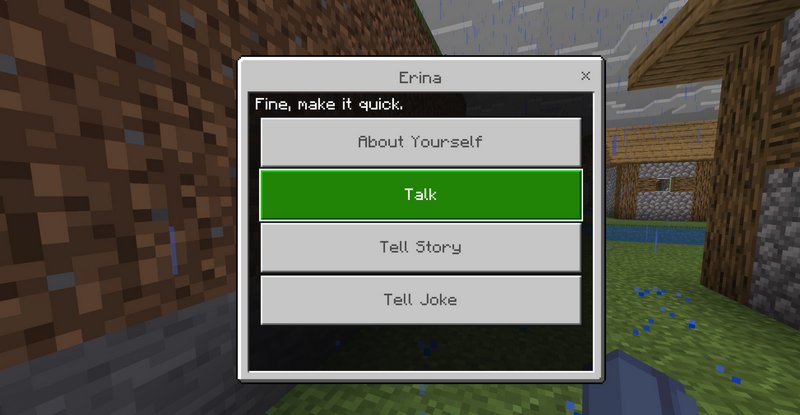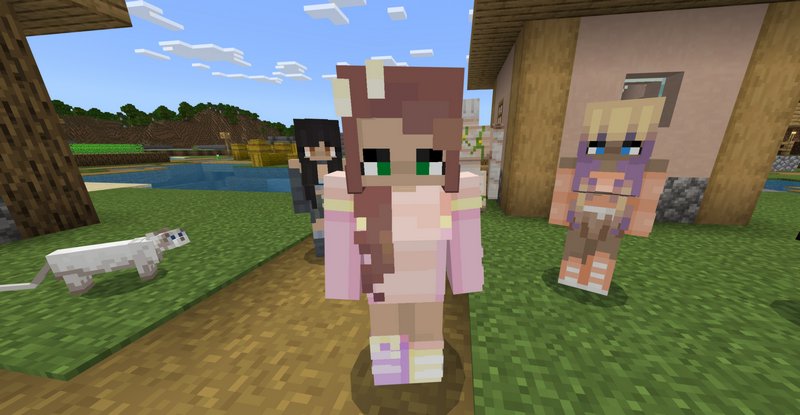 Activate all Experimental gameply features in Settings.