Simple Warfare eradicates the need for you to deal with nasty enemies by hand in Minecraft through the introduction of guns. When it comes to models and animations, the addon is to be second to none. The in-game world has become subject to some changes too. Abandoned buildings have emerged all over the land, and they're infested with zombies. New adversaries, unlike the regular ones, won't burn from the sun and are much more powerful. Just like so, Minecraft turns itself from a sandbox to a zombie survival game.

Credits: Menkrep P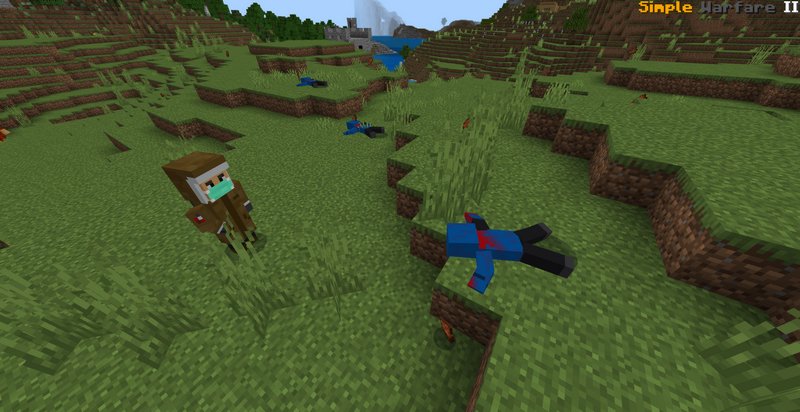 But now all new mobs are evil. Engineers and Soldiers will be taking down zombies just as you do. Hire a Soldier to go by your side by bestowing him a Gold ingot.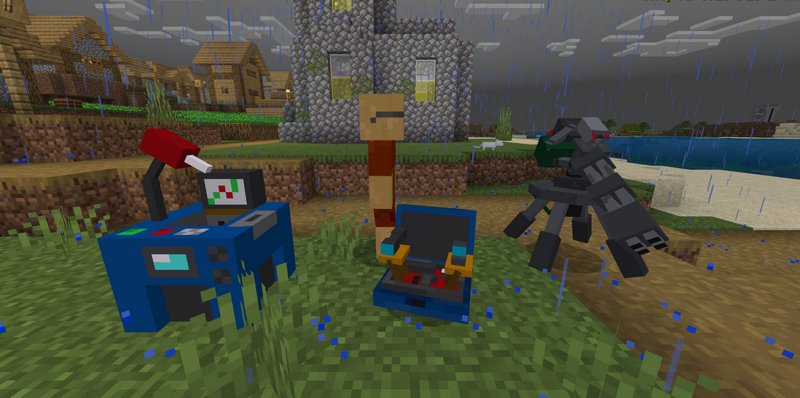 Toolstation and Ammo table are your gates to the world of gun crafting. Use them to create separate parts of the gun, like a barrel, and assemble them into a final product. Don't forget to craft the appropriate ammo and put it into an offhand slot.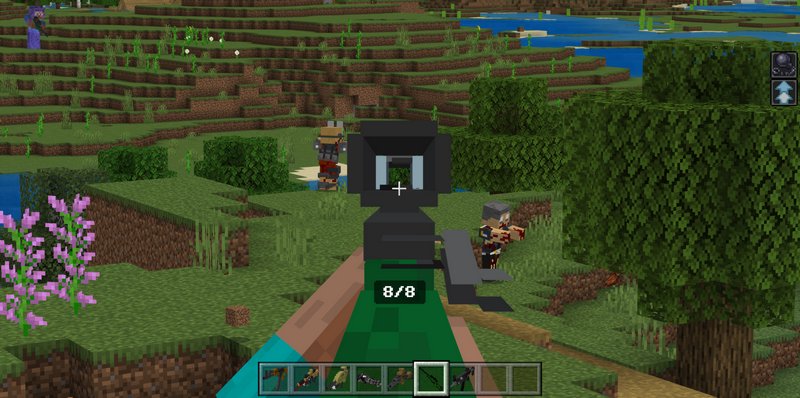 If you press crouch while holding a gun, it will activate a more precise through sight aim.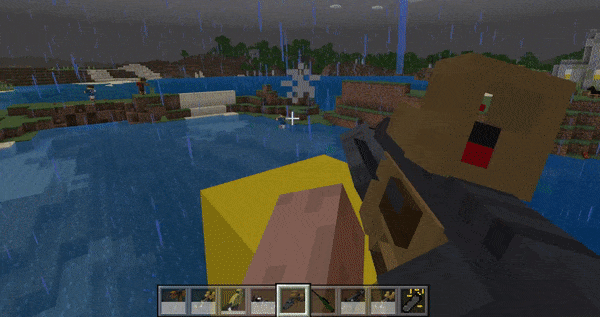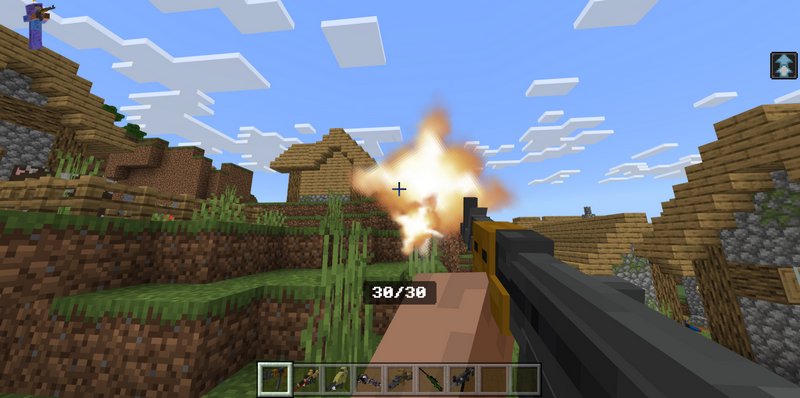 Enable all Experimental game features in your world's Settings.