Meet Farlanders, the comers from another dimension that are closely related to Enderman. Not all of their kind are the same. Some will be friendly and willing to trade, while others are extremely dangerous. Fighting new mobs won't be pointless as they drop Ender's skin, a resource used in the Ender armor crafting.

Credits: ArathNidoGamer




About new Enderman types:

Farlanders - peaceful traders. They drop Endumium crystal.

Ender Guardian - are hunters of these people that will only attack players in response.

Rebel Farlander - are very hostile creatures of the night. They drop Rebel Helmet.

Ender Golem - starts hunting players at night. They drop Ender Horn.

Titan - is a conjoined twin with two heads and one body. They drop Ender Horn and Ender Skin.

Fanmade Enderman - is almost the same creature as vanilla Enderman except for its loot.

EnderMinion - is a tameable Enderman that can be equipped with a sword. Feed him Apples to befriend.

Mystic EnderMinion - is another hostile Ender species. They drop Mystic Wand.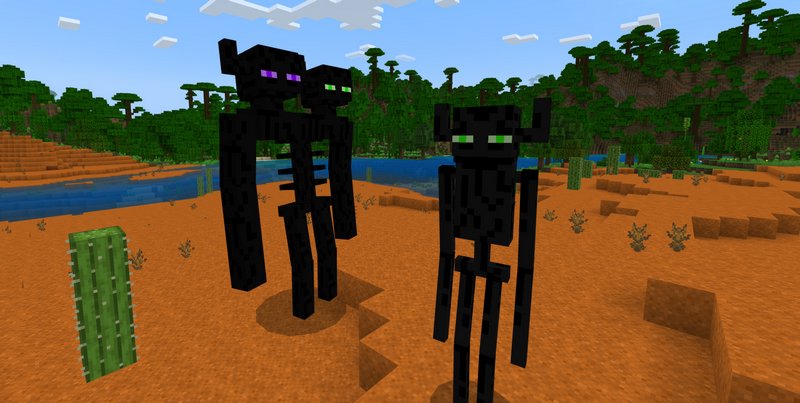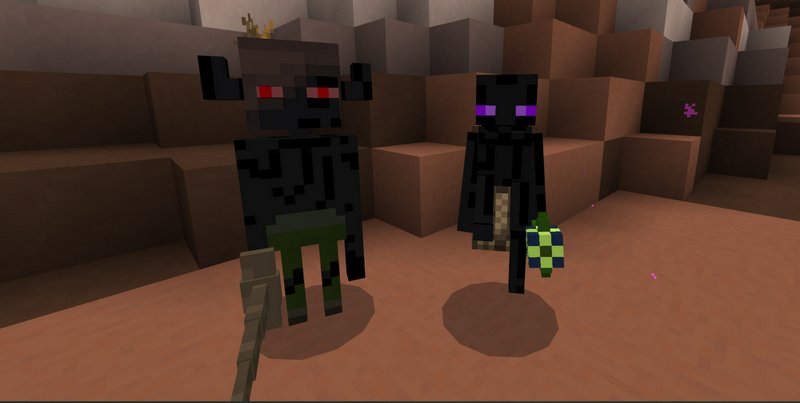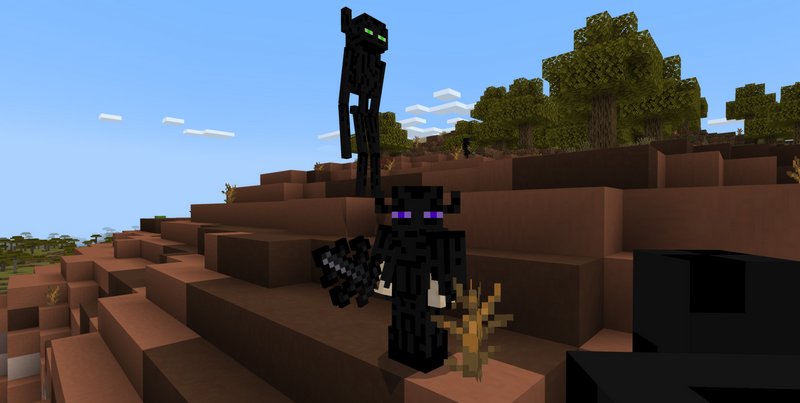 Hunting for Farlanders will grant with an opportunity to acquire great equipment.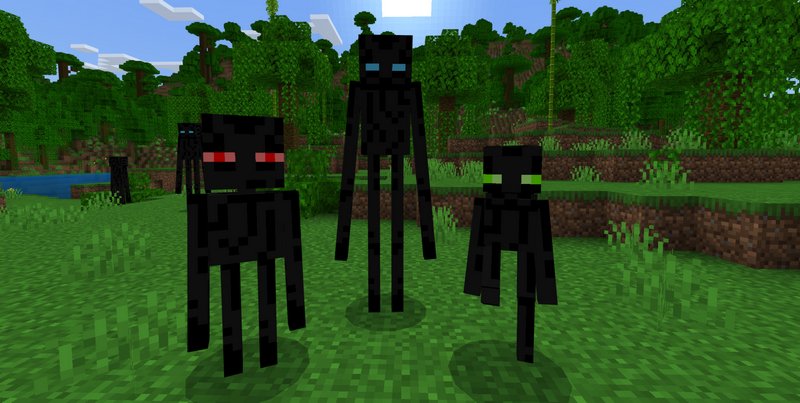 How to install addons:
Download addon straight from your device

Find and open .mcpack or .mcworld files that you download earlier

Click on it to start importing into Minecraft Pocket Edition

Open the game

Create a new world or edit an existing world

Scroll down to the Add-ons section and select the ones you want to apply

Make sure to enable all "Experimental gameplay" features in Settings