Become the best Gold miner among the many others, by winning this exciting competitive map for Minecraft PE. Map has simple rules - wins who digs the most or who does it more effective. You can use different tactics: collect more rare, but valuable resources or you can test your luck and try to gain advantage by reaching a moving lucky chest, or you may even cheat and steal from your opponent.

Credits: Fizzman797



How to play:

Map is designed to play one on one.

Take a pickaxe, collect and smelt as much ore, as you can.

Place gold ingots, diamonds and emeralds into ender chest to count your points later.

Time is limited to 5 minutes, then you will be teleported to count your points.

Gold Ingot - 1 point, Emerald - 2 points, Diamond - 3 points.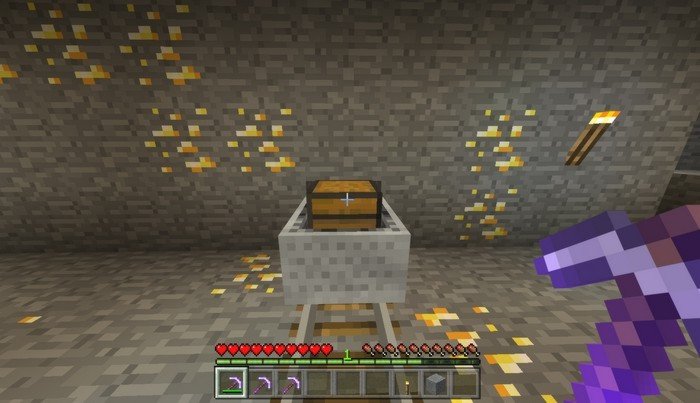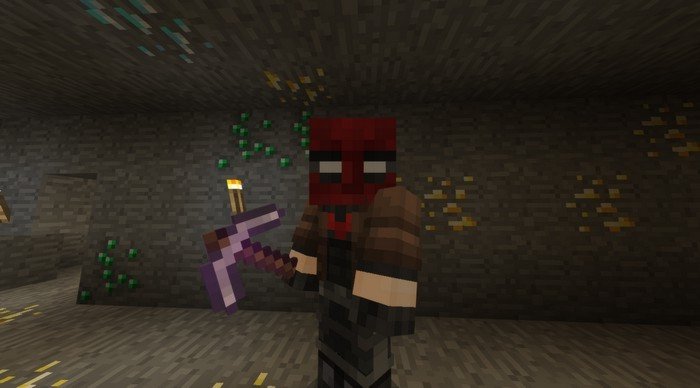 How to install maps:
Download .mcworld file below

Open file using any file manager to import it into Minecraft PE

Open Minecraft Pocket Edition and look for the map among your worlds